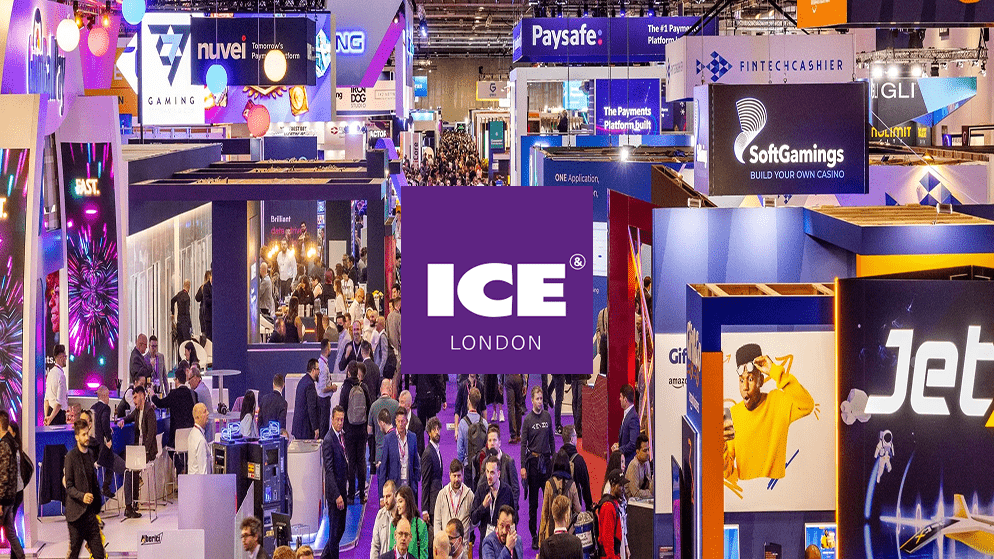 It is with great excitement that we inform you about probably the biggest upcoming iGaming event on the face of the earth, the ICE London 2023 which will take place between 7-9 February. Known as one of the most visited iGaming events in the industry, the ICE London 2023 will once again gather more than 30.000 members from the world of iGaming.
Taking place in the award-winning  ExCel exhibition center for events, conferences, and conventions that span across a whopping 100,000 m2, ICE London is going to welcome representatives from every vertical that is even remotely connected to the iGaming industry. The extensive list of attendees will include operators, game developers, innovators, regulators, retailers, payment providers, distributors, trade associations, eSports representatives, and much more!
And since this is the first land-based ICE convention post-Covid, the demand for tickets is literally going off the charts. Due to this, the ICE 2023 is expected to be a record-breaking iGaming event that will feature the ultimate mix of services, products, and solutions on a global scale. Consequently, this makes ICE London 2023 one of the most anticipated iGaming events in quite a while.
4 Days of in-depth learning 
50+ Networking opportunities
650+ Forward-thinking exhibitors
35.000+ World-wide attendees
The 2023 edition of iCE London is divided into three important segments:
Community – be a part of a global network of more than 35.000 professionals from every vertical of the iGaming industry including decision-makers, leaders, operators, policy regulators, and affiliates
Exhibition – explore the ICE world-class show floor that will host more than 600 solution providers, including land-based suppliers and online technology creators
Education – master long and short-term strategies, learn the latest innovations of the industry, gain invaluable practical knowledge on how to enter emerging markets, strengthen your skills, and implement the right tactics for your business
The ICE 2023 London is a chance to witness one of the most important iGaming events first-hand. Moreover, it is also an excellent opportunity to forge ever-lasting partnerships, gain a unique insight into how the industry operates, and stay up-to-date with emerging technologies and innovations from every vertical of the iGaming world. And let's not forget, the unique possibility to experience one of the most beautiful and most important capitals in the world, the amazing city of London.
Date: 7-9 February 2023
Location: ExCel Exhibition Center, London
Book your ticket: ICE London 2023