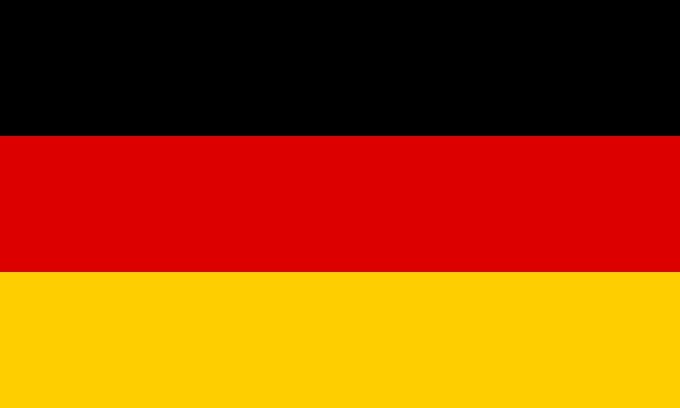 DE Casinos · Overview
Germany is a country that has a reputation for always striving for excellence. And that is the case regardless of the venture, being sports, or eventually, the automotive industry. Three things are certain when it comes to Germany, and that is the overall winning mindset of its population, quality and efficiency. Hence, we can easily say that this perfectly applies to the online gambling world as well. Especially since everyone knows Germany (DE) as one of the leading nations when it comes to online casinos, and online gambling in general. That is because some of the first online casinos and online sportsbooks originated in Germany. Consequently, we can conclude that German players know exactly what makes for a good online casino in Deutschland. However, the Interstate Treaty of 2021 greatly complicated matters for German online casino players.
DE Casinos · Perks
That is where Gamblers Connect comes into the picture. We fully understand that a market potential such as the one Germany brings to the table, requires special attention and constant innovation. In order to enable access to top-tier and transparent content, Gamblers Connect relies on a team that consists of seasoned gambling veterans that understand what it takes to keep the customer satisfied. Especially when it comes to one of the most advanced countries in the world. That is why every single piece of data, whether is a casino review, bonus, game review or one of the casino guides, receives unparalleled attention to detail. And to ensure that we leave nothing to chance, we spend hours researching what the German player wants the most. The end product is a unique section that is specifically tailored to satisfy the needs of online casino players from Deutschland.
History Of Gambling In Germany
Germany is one of the pioneers of European gambling ever since the first card games emerged on the Old Continent way back in the 14 century. This new form of entertainment had such an impact on the German citizens at the time, that they immediately accepted the art of gambling as one of their favourite everyday activities. So much so, in fact, that the German city Ulm was even dubbed the biggest card manufacturing center for the entire of Europe, distributing card decks to pretty much all European countries. With this in mind, we can easily conclude that gambling in Germany is a tradition that is more than 800 years old.
Moreover, by the end of the 14th-century gambling in Germany became so popular, that there were even specialized gambling houses in Frankfurt and Würzburg that were noted as the first real casino establishments in the country. Not only did they serve as the blueprint for the modern German casinos of today, but they also inspired the creation of the first true casino houses in the country that emerged in the 19th century, albeit they were banned shortly after they were established.
From here, we can conclude that the first real gambling establishment in the country was built near the end of the 18th century in the German city of Wiesbaden, by Jacques Benazier. It is good to note that at the time, the city of Wiesbaden was known as the center of administrative power of the Hesse district. 
Being that the casino was designed by a Frenchman, and built by some of the most prominent architects from both France and Germany, it is no wonder that the building itself looks like one of the lavishing French castles. The end result is a beautiful building that features, the architects used expensive materials such as bronze and glass chandeliers, marble, stained glass, etc.
Consequently, thanks to its beautiful and luxurious looks, the Kurhaus Casino became one of the biggest attractions at Baden-Baden, turning the city into the "capital of summer" as it was known back in the day. This is because while the casino was open almost every day (except for a total of 7 days of the entire year), it attracted the biggest number of guests during the summertime when German citizens were on their holidays.
And not only does this make the Kurhaus Casino the oldest existing casino establishment in Europe, but this gambling casino house is open and running to this very day, surviving even the darkest and most turbulent times in the history of German gambling.
Speaking on the unpredictable history of gambling restrictions in Germany, ever since the first casino establishments appeared in the late 18th century, gambling has been banned and approved several times. Going on-off for several centuries in a row, in 1933 the government of Germany approved the opening of specially designated gambling houses, only to shut them all down just as World War 2 ended in 1945. And this ban applied to the famous Kurhaus Casino in Baden-Baden as well.
Yet, in 1950, the new government in Germany decided to once again lift the ban on gambling, and since then up until today, gambling in Germany is deemed legal. Needless to say, lifting the ban contributed not just to opening new casino establishments, but also spurred the creation of brand new forms of gambling in the country, including sports betting and lotteries.
Today, gambling in Germany is an almost $1 billion dollar industry, with over 100 land-based casinos and other gambling establishments. To give you a perspective, in 2015 alone Germany reported a whopping €641 million in revenue from land-based casinos, putting the country in the high fourth place in terms of gambling profitability. And this is after the taxes, which are definitely one of the highest in Europe.
Due to the unique nature of the gambling situation in Germany, the gambling establishments in the country are owned either by private companies, by the government, or they are jointly-owned. With little over 100 land-based casino establishments throughout the country, Germany reports more than 5.75 million casino customers each year. And to make sure that everything runs smoothly, there are over 6.000 employees in the gambling sector at the moment of writing.
In general, gambling in Germany is regulated by the 2012 Interstate Treaty on Gambling. However, being that Germany is divided into 16 different states, each state is responsible for its own additional laws and regulations. This means that each state is responsible for creating its own gambling provisions of what services they offer, and these can vary for all 16 states separately. For example, 18-year-old citizens are allowed to gamble in casino establishments in Berlin, but in order to enter and play in the Kurhaus Casino in Baden-Baden, they have to be over 21 years of age.
Lastly, the biggest number of land-based casinos and gambling establishments in the country can be found mostly in the Southern and Eastern parts of the country, including cities such as Munich, Bremen, Berlin, Frankfurt, etc.
Gambling Laws And Regulations in Germany
The first major gambling law in Germany was the Federal Race Betting and Lottery Act of 1922 which regulated horse racing. Aside from the Lottery Act, slots and casino gambling was controlled by the federal Trade Regulation Act, as well as the Gaming Ordinance. The former was amended nearly a century later, or on the 31st of August 2016.
The real gambling regulations in Germany, however, started with talks about the Interstate Treaty on Gambling in 2012 which provided clear legislation on user protection, fraud protection, as well as necessary measures to prevent the development of an illegal market. All 16 states accepted and agreed to implement the Treaty in 2012, with the exception of Schleswig-Holstein, which accepted the law in 2013. The reason for the late acceptance is due to the state created its own gambling legislation in January 2012 which issued a license for 47 gambling providers. 
The main difference between the Treaty of 2012 and the Schleswig-Holstein law is that the latter includes online casino gambling, while the Treaty did not. Regardless, after the election and the new German government, the state repeatedly failed to accept the nationwide Treaty of Gambling, and with that, failed to provide a clear legal framework for both domestic and foreign operators to develop a regulated German gambling market.
And until June 2021 and the new gambling law that loosened up the restrictions, provided a clear legal framework, and consequently allowed for foreign and domestic gambling operators to provide both land-based and digital gambling services, the Gambling Treaty was the main and only legal gambling legislation in the country up to that point. Yet, it wasn't always this easy, and Germany had a serious problem controlling both digital and land-based gambling until 2021.
Not only did this confusing situation regarding gambling created a lack of proper laws, but it also created a series of unpleasant and "illegal" occurrences. For example, back in 2015, one player ended up in court and facing a hefty fine after being caught playing at an online card room that wasn't compliant with the law simply because there was no law to be compliant in the first place. And while this forced 5 online card rooms to completely cease providing their services, there is substantial proof that gambling in Germany continued well until the new law In 2021.
The reason for this is quite simple. German internet operators didn't bother to monitor or ban internet gambling websites for German players, which truly complicated things to a whole new level. And instead of providing legislation that will ensure that German gambling money remains in the country, the government turned a blind eye to this problem and basically allowed Deutschland players to spend their money in foreign, I.e. international online casino establishments.
That is until 2021.
The New Law Of 2021
Not only did the new legislation finally start the process of putting the lucrative online gambling scene on the European and Global map, but it created legislation that actually helps German citizens by saving them time and trouble in searching for viable gambling solutions that meet their requirements. In addition, this means that now operators can apply for an online casino license to legally run a digital casino establishment in all 16 states.
Moreover, the new law in Deutschland also provides licenses for both sports betting and virtual lotteries, and these are completely separate from online casino permits. With that being said, the newly updated gambling scene in Germany finally allows for:
Online casino websites
Online poker
Lotteries
Online sportsbooks
Online casino slots (under the jurisdiction of local governments)
However, despite providing a new legal framework that clears things up, the law of 2021 s still somewhat controversial and strange, to say the least. This is because the new license imposes several drastic restrictions on players from Deutschland, including preventing players from playing at multiple online casino operators at the same time, instituting mandatory deposit limits, as well as immediately banning players that fail to comply with the laws of responsible gambling. In addition, the new law allows online gambling operators to advertise their products and business from 9 pm until 6 am, and nothing in between.
According to the central government, the reason for these peculiar restrictions is due to the desire of Germany to fight the problem of gambling addiction in the country. And judging by the numbers, the reasons are somewhat justified, being that in 2014 alone, over 200.000 German players required assistance from gambling addiction organizations. Land-based casinos in Germany have even created unique unspoken rules that are specific to protect players from over-indulging in gambling. 
For example, there is an unwritten rule that applies to German land-based casinos, where if the pit boss/floor manager notices an individual that shows signs of excessive gambling, the pit boss is within his full rights to stop the player from playing. If the individual refuses to stop with their excessive gambling and doesn't show any signs of changing his ways, i.e. continues to lose money, then the casino will add the name of the player to their blacklist. Needless to say, if this happens, then the player is automatically banned from visiting the casino.
And the same unwritten rules apply to online casinos as well. Specifically, if the casino manager notices that a player is spending way too much money and frequently indulges in excessive gambling sessions, then he has the right to either temporarily, or permanently, freeze their account. Only at online casinos, this also includes a ban on any advertising that is done by the online casino.
If we take into account that the Germans have one of the longest gambling traditions in Europe, as well as the world, these unspoken laws were created with a single purpose: the well-being of German citizens, and consequently, maintaining the centuries-long tradition.
German Gambling Regulators And Licensing
As we already concluded, gambling in Germany is so popular that the daily number of citizens from Deutschland visiting the top online casino establishments is literally hundreds of thousand. In order to maintain a safe and regulated gaming environment, the German government allows operators to obtain online gambling licenses from multiple institutions.
From here, the main regulators for gambling in Germany are the senators or the state ministers, and only they have the power to appoint governing bodies with the responsibility of organizing all gambling activities and operators that are on a local level.
These local governing bodies are responsible for licensing and inspecting slot machines, as well as monitoring and organizing sports betting. 
In addition, there is the Gambling Committee of Germany which consists of local government members from all 16 states. Under their jurisdiction befalls projects for gambling Advertising Guidelines, as well as issuing licenses for sports betting operators.
Some of these regulators and their responsibilities include, but are not limited to:
The German Federal Minister of Finance – regulating gambling operators
The Lower Saxony Ministry of Interior –  responsible for issuing national lottery licenses and blocking payments
The Ministry of Interior and Sports of Hesse – responsible for issuing licenses for sports betting
Düsseldorf Regional Government – responsible for online and TV advertising of both lotteries and sports betting
Darmstadt Regional Council – issuing licenses for brokers and horse racing
The local government of Hamburg and Rinland-Palatinate – responsible for controlling certain lotteries
Tax authorities of Neukölln aka the Berlin area – collecting value-added taxes from online casinos
Tax authorities of Frankfurt am Main – collecting sports bets taxes
Design of A Typical Online Casino In Deutschland
Since we are talking about Germany, a country where organization and time are everything, then it should be no surprise whatsoever that German players have rather unique preferences about what the best online casinos in Germany should look like. Taking into account this high standard set by Deutschland online casino gamblers, as well as their approach to everyday life, we can make the conclusion that players in Germany are all about user-friendly websites that are easy to navigate. 
In fact, since time-saving in this country is of the essence, operators that wish to attract German players must provide a simple, yet highly organized online casino platform. And just the same, they need to make sure to provide a top-notch mobile version that can easily meet all of these requirements, being that online casino players in Germany are known as one of the biggest fans of mobile gambling. Up to such an extent, that certain reports show many German players are willing to change the online casino if it doesn't provide a proper mobile version.
And if we take into account that over 50% of online wagers are done via smartphones and tablets, and the fact that Germany is ranked 8th in the world for use of smartphones (over 70% of the entire population of more than 80 million), then it is quite obvious that mobile gambling in Germany is simply thriving. 
Consequently, this means that if an operator fails to provide anything short of a high-quality mobile version that includes all the features that you get to use when using a PC (access to a plethora of games, secure banking methods, customer support for smartphones, etc), then one simply cannot expect to conquer the heart of a Deutschland online casino player. 
Favourite Games In The Average Online Casino In Deutschland
German players have a long-lasting tradition of gambling in general, and due to this, we can easily say that they are fans of basically anything that is classified as transparent and exciting entertainment. If can draw a parallel to a certain type of gambling entertainment, then we can say that in the past German players were mostly fond of baccarat and roulette, being that they persistently played these games even in the time of the biggest gambling prohibitions. Today, we can add blackjack and poker to this list, since both casino games are quite similar in terms of skill.
However, with the creation of the designated sports betting parlours, and later the online sportsbooks, considering how much German players love football, or any sport that is played with a ball, for that matter, sports betting quickly became one of the most popular forms of gambling in the country, And if we take into account the football culture in this country that even sees a mandatory ownership stake for the fans in basically every club in the German first football league, the Bundesliga, then we might have a clear winner as to what is the most popular online gambling entertainment in the country.
Nevertheless, despite this, players from Deutschland are known to bet on anything ranging from live online casino games to Formula 1 races. With this in mind, we created the following list that highlights the favourite games of the average German gambler.
Video slots and Progressive slots are among the two most popular types of online slots in Germany
Online poker rooms are a permanent fan-favourite
Board games have a centuries-long tradition in Germany
Live casino games are slowly becoming one of the top three choices for German players
Sports betting is right up there with video slots and progressive slots
Virtual sports are starting to take a whole new dimension in German gambling
Moreover, since online slots are one of the top three choices for German players, it is only natural for us to give you a detailed list of some of the most popular slots currently played across the best online casinos in Germany.
Big Bass Bonanza
Book of Dead
Gates of Olympus
Wolf Gold
Sweet Bonanza
Legacy of Dead
Starburst
Rags to Witches
Crazy Time
However, while these top online slots come from international iGaming providers (Pragmatic Play, Micrograming, NetEnt, Evoplay) that are also considered the best in the world of online casinos, German players are also quite fond of their home-based software developers as well. From here,  it is no wonder that players from Germany absolutely love to play at German iGaming providers, in particular two of the biggest in the country, specifically Gauselmann Group, and Bally Wulff Automaten.
Gauselmann Group is one of the biggest software developers in the country, i.e. it is a full-blown corporation that produces online casino games, online slots, slot machines, and cabinets, builds casinos and casino centres, as well as developing solutions for both bingo and sports betting. The company is so big that it even provides systems for financial solutions, i.e. finance management.
The Berlin-based Bally Wulff Automaten, on the other hand, develops strictly slot machines and cabinets with a special focus on the gambling market in Germany. Founded back in 1950, today Bally Wulff Automaten is owned and operated by the SCHMIDT Group, one of the biggest, if not the biggest suppliers of software products and solutions in the country. Consequently, this makes the SCHMIDT Group one of the biggest developers of German games of chance, which also means that their products can be found in basically every gambling establishment in Germany.
What currencies are supported in the average online casino in Deutschland?
It is commonly known that as a prominent member of the European Union, the main currency in Germany is the euro. However, while basically every online casino on the planet already includes the option to use the euro as a currency to bet with, in this modern day and age of digital currencies that simply is not enough. In fact, aside from euros, German players are mostly fond of cryptocurrencies, and due to this, it is almost mandatory for online casinos to provide at least one digital currency, such as Bitcoin, Ethereum, or Litecoin, for example. That is if they wish to attract German casino players.
Withdrawals/Payouts
With this in mind, it is only natural to make the assumption that German players are quite fond of fast, and above all, reliable transactions, i.e. withdrawals. Sure, there is still a large portion of the German gambling community that uses bank transfers for withdrawals, but even they are starting to make the switch to e-wallets and cryptocurrencies, simply because they are tired of waiting for their winnings up to several days to arrive.
 As a matter of fact, many players in Germany are already more fond of using PayPal for withdrawals instead of bank transfers. So, we can make the conclusion that German players want the same efficiency that they are known for in their transactions as well, and every casino that provides fast transactions from reliable payment methods is immediately in a pole position as opposed to operators that offer solely banking transactions.
The Best Casino Bonuses And Promotions In Germany
Just like pretty much every other player in the world of online casino gambling, so does the average German is absolutely fond of big bonuses and rewarding promotions. Only, unlike many other nationalities, German players actually take time to read the terms and conditions, which results in a highly educated gambling audience. This is because they know that there are many casinos that put unfair wagering requirements in the painstakingly long T&C department since they know most players won't bother reading this very important piece of document.
From here, if the casino imposes unfair or unbalanced wagering requirements, German players won't even bother creating an account, nevertheless depositing. 
Speaking of what they want, players from Germany simply love no-deposit bonuses due to the fact that this is the best way to win something without having to spend any Monet whatsoever. And the same goes for referral programs where the more friends you invite, the bigger the bonuses and the perks from the casino. Moreover, being that Germans are a consistent nation, they absolutely love loyalty, i.e. VIP clubs where they get rewarded for dedicating their time and money to a certain casino. 
And since once they find an operator that offers everything from above that is willing to reward their loyalty proportionally with their spending habits, you best believe that they will pay you back by playing at your casino for years to come.
How To Find The Best Online Casino In Deutschland?
Since we already covered everything about the German gambling scene, there is only one thing left to discuss: how to find the best online casino in Germany. 
de. Suffix – As one of the largest gambling markets in the world, Germany has its very own suffix in the URL address instead of ".com", or more specifically, the "de" suffix, which is short for Deutschland. This means that the best online casinos in Germany will have a specifically designated German version of their casino website. While this is not exclusive, and there are also casinos that accept German players without using the "de" suffix, if you want a specifically designated German casino experience, then look for the "de" suffix.
Interface and Design – Considering that this is the first thing that you notice when you visit an online casino, it is certainly one of the most important aspects to consider. The best online casinos in Germany have a simple, yet highly modern design, with a menu that is user-friendly and easy to navigate. Being that German players do not wish to waste their precious time and get straight to the point, a casino that is player-friendly is an absolute must.
Entertainment – Now, since German players are particularly fond of sports, such as football, for example, a casino must come with its very own sportsbook. However, considering that German players simply love poker, blackjack, baccarat, board games, and live casino games in general, the operator must provide an advanced gambling platform that supports any form of online gambling, both modern and classic.
Payment Methods – Germans love efficiency and time-saving, and this applies to every aspect of their lives, especially when it includes money. From here, the first thing that the best German online casinos will make sure to provide fast and reliable transactions from well-known banking methods. Sure, bank transfers are also in use, however, what German players really want to see are lighting-fast withdrawals such as e-wallets and cryptocurrencies, and if a casino fails to deliver either one of these, then the average German player won't even bother looking.
Bonuses and Promotions – The best online casinos in Germany will make sure to provide no-deposit bonuses, as well as VIP clubs and programs that are all about rewarding the loyalty of dedicated German players. Since German players are loyal as long as the casino is fair and rewards them properly, by having good bonuses, referral programs, and VIP surprises you can best believe it keeps the average German casino player happy for life.
Terms and Conditions – One of the first things that players from Germany do when visiting a casino for the first time is read the terms and conditions Needless to say, the best German casinos will provide nothing short of clear conditions, and player-friendly wagering requirements that won't seem like the casino is taking advantage over the players.
License – Probably the most important thing out of all, if a casino is not bearing a license from one of the top iGaming authorities, then it cannot be deemed as a top-tier Deutschland online casino. This is why checking out the footer where the license is usually located is one of the first things that German players do prior to checking out everything else. You can check whether the license is valid or expired simply by clicking on the license badge. You should immediately be redirected to the page of the gambling regulator where in case of trouble, God forbids, you can file a complaint and let the regulator do the dirty job for you. 
 Reviews – Lastly, but most certainly not least, we have the players' reviews. This is one of the fool-proof, and definitely the cheapest way to check about the nature of the casino without going to the trouble of creating an account. Aside from being free, first-person experiences are always a valid way to determine how the casino treats its players. Just be aware that there are many casinos that pay for people to post positive comments about themselves, and with what promote their own brands. Just make sure to read comments from experienced players that understand the world of iGaming, and with that, are competent to give their opinion on the matter.