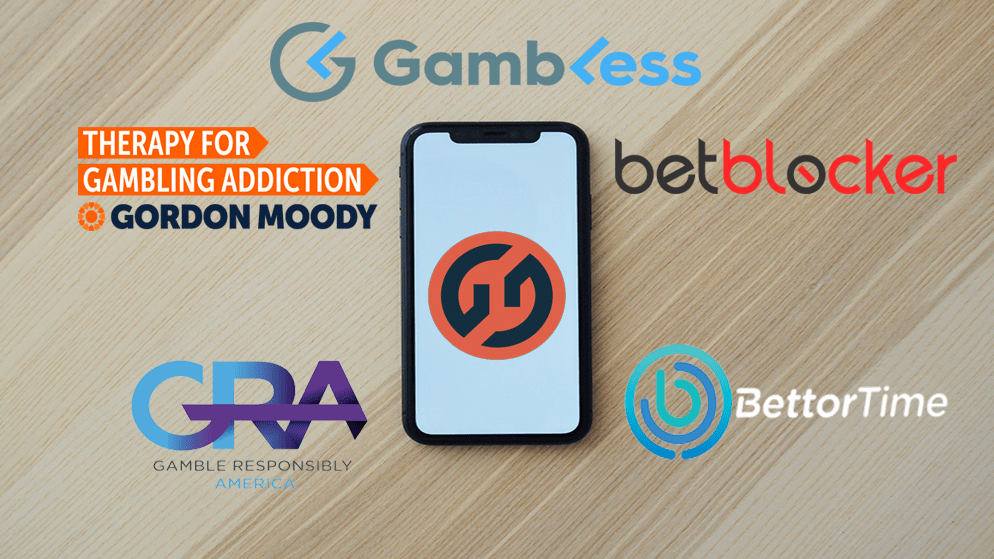 Considering that we are currently living in a digital era of screens, it is no wonder that everything revolves around smartphones and mobile devices. Regardless of whether we are using them for online shopping, connecting with people, or online casino gaming, it is an undeniable fact that smartphones are the number one quintessential gadget that forever changed the way we interact with the world. Due to this, it is no surprise that companies from the responsible gambling sector have decided to capitalize on this wide use of smartphones and create their own apps specifically to assist players.
Especially since many studies show that the number of players who decide to ask for help from some of the responsible gambling organizations to battle problem gambling amounts to just 2% out of the entire industry. Well, this is where responsible gambling apps come into play. Convenient, and utmost budget-friendly, these apps were created with a single purpose in mind: providing an even better solution to players who wish to develop safer gambling habits, and what better way other than creating designated apps solely for smartphones, the most widely-used personal gadget on the planet?
BetBlocker
BetBlocker is an ingenious app for responsible gambling that was created by a charitable organization dedicated to providing assistance to individuals who seek guidance in nurturing safer gambling habits. You read that right, BetBlocker was created by the BetBlocker charity organization and is funded by donations, meaning that we are talking about a 100% transparent and user-friendly responsible gambling app that was created with the sole purpose to help people.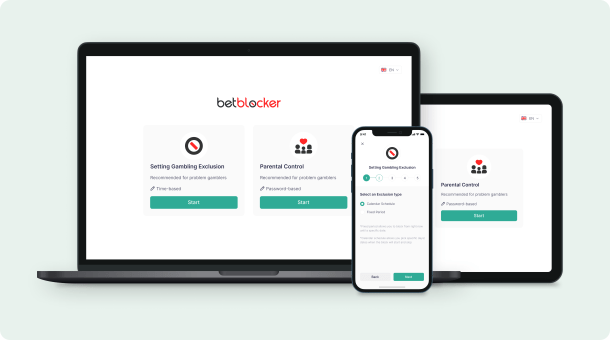 Moreover, BetBlocker is very easy to use, it is available on all smart devices, and it is absolutely free of charge. And even more impressive, you won't find any unnecessary ads or sponsorships while using the app, being that this app doesn't promote any products. This alone speaks volumes about the true nature of the BetBlocker app, which is genuinely wanting to help without profiting in any way whatsoever, making it one of the best apps of this kind on the planet.
The BetBlocker app also doesn't require any personal information, it is available 24/7, and it can be used regardless of where you live. Thanks to its advanced and helpful features, this app is the perfect solution for all types of players. Whether you wish to exclude yourself for a limited amount of time, want to take a longer break from gambling, or simply want to improve your gambling practices, BetBlocker comes packing some truly life-saving features that will definitely help you develop safer gambling habits.
Gamban
Gamban is another leading responsible gambling app that is all about helping you spend less time on online gambling sites, and consequently, assisting you to maintain safer gambling practices. While it is not free as BetBlocker, it still nevertheless comes with a rather small fee (just £2.08/$2.55 per month) which we believe is a small price to pay in comparison to what you actually get once you download the app. Consequently, it is not dubbed one of the best responsible gambling apps on the market for nothing.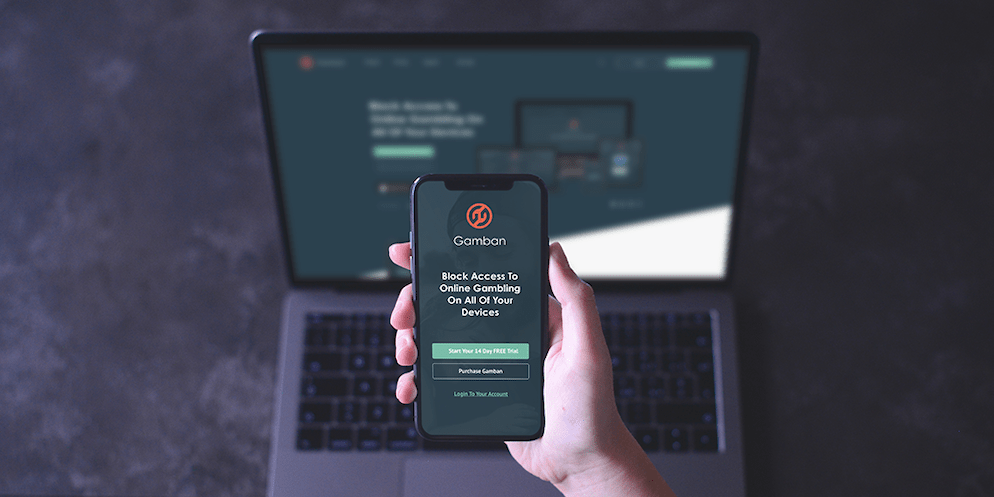 Compatible with all smartphone devices and working across all operating systems, once you install Gamban on a particular device, that device won't be able to access gambling websites or gambling apps at all. This is because once the app is installed, it prevents you from accessing literally thousands of gambling websites all across the world, with a rather impressive percentage of blocking potentially harmful sites of up to 99%.
In fact, Gamban is so effective in blocking gambling websites, that it even works on crypto and trading platforms. Due to the volatile nature of crypto trading and risk exposure, Gamban decided to block these sites as well, in order to protect the users from the harmful effects that this activity may have on their well-being. Moreover, Gamban is available in all corners of the globe, meaning that it blocks sites from all over the world (this includes both regulated and unregulated markets) and employs a bunch of helpful and advanced safer play features.
Gamble Responsibly America App
Known as the first-ever US app for responsible gambling, Gamble Responsibly America was created by the non-profit Entain Foundation US and was funded by BetMGM's co-parent company Entain. Considering that BetMGM is one of the leading sports betting and gaming brands on the planet, it is no wonder that this particular app comes with a bunch of advanced safer play tools and a plethora of educational resources in order to help individuals battling with problem gambling.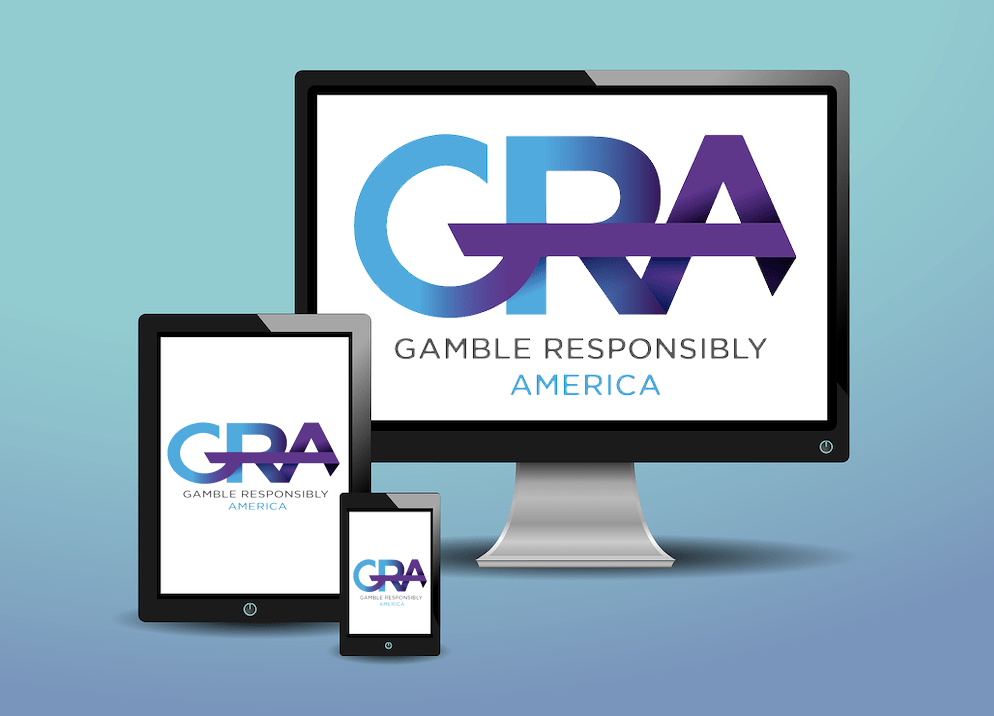 Just like all apps on this list, Gamble Responsibly America is available across all operating systems and supports all smart devices. Moreover, this app provides substantial funding for extensive resources and research, and it partners with leading responsible gambling organizations in order to provide protection for users who seek safer gambling practices for activities such as online gambling and sports betting.
Consequently, Gamble Responsibly America is stacked with a long list of helpful features, including a self-assessment quiz, a gambling diary, and a 24/7 live chat, among a few. However, the most important thing about this app is that is 100% free of charge. And since BetMGM is also in a way involved in the creation of this app, it is no surprise that the leading gambling operator also provides links and information to the app across its own responsible gambling websites.
Gambless: Gambling Addiction
Gambless is a rather unique psycho-education responsible gambling app that puts special emphasis on the psychological aspect of the recovery from problem gambling, rather than outright blocking gambling websites. In fact, it is safe to say that Gambless was created by real psychologists that have knowledge on how to battle problem gambling, hence why this app is filled with various psychology-based articles and mental-improvement workouts that are all about helping individuals improve their state of mind and control their urges to gamble.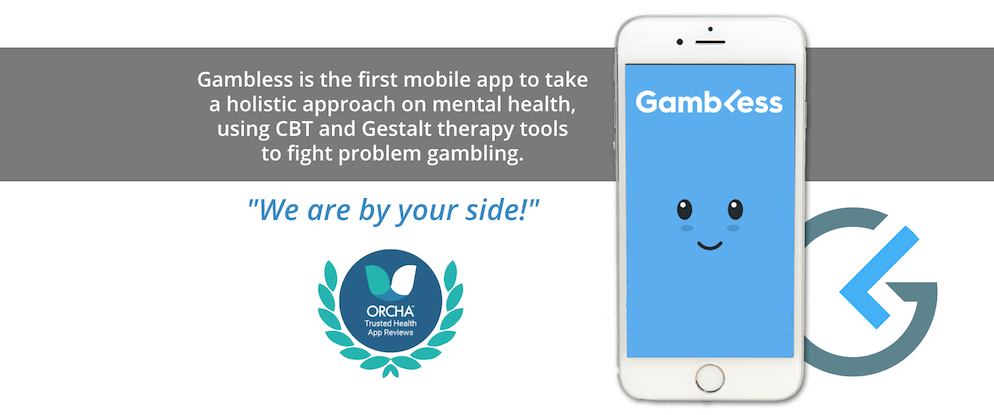 And while the Gambless app doesn't and cannot substitute actual psychotherapy, nevertheless, it's still the closest thing to a real psycho-education on problem gambling that you can get from an App Store. Especially given the fact that actual psychotherapy can be quite expensive, and in many instances, difficult to obtain.
The Gambless app is free to download, however, there are certain in-app purchases, particularly regarding some the interactive elements. However, given how helpful and dedicated this app is to improving the overall mental state of all problem gamblers, we believe that there is no amount of money that can substitute the benefits that you get by using Gambless. Consequently, this means that you get access to some life-saving features including Psychosutra self-help workouts, Personal Development Courses, a Personal Diary, Emergency Chatbox, etc.
Bettor Time
Similar to BetBlocker, the Bettor Time app is one of the best responsible gambling apps that are 100% free of charge, and at the same time, 100% helpful in battling problem gambling. Created with the sole purpose of helping players understand their gambling habits, and consequently control their gambling urges, Bettor Time is all about limiting the time the user spends on gambling websites.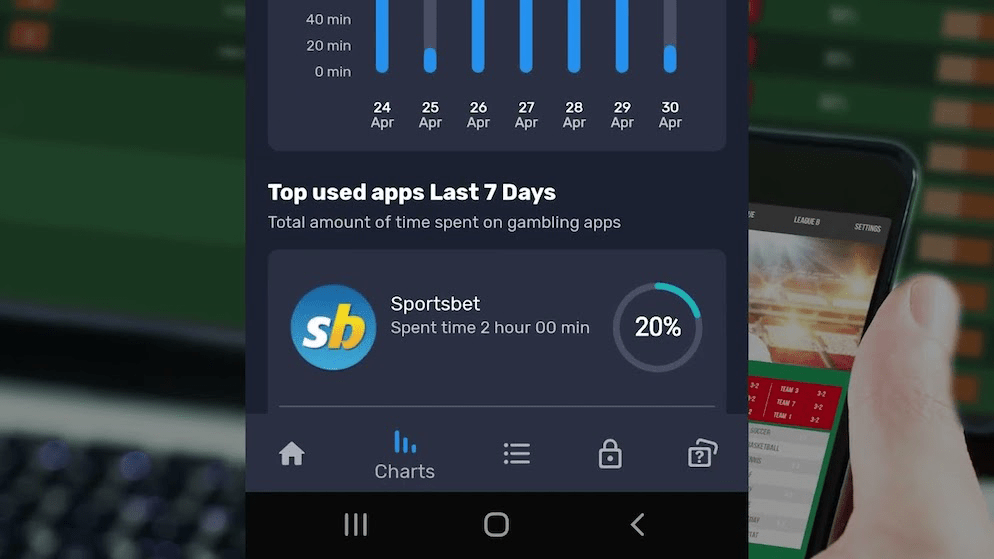 In order to achieve this, Bettor Time uses several advanced features, including alerts that will tell you the moment you surpass your self-set limits. Moreover, the app also comes with 3 different blocking options, and diary input to monitor how the user feels about his gambling habits on a daily basis, including an advanced dashboard that Is dedicated to tracking and monitoring their problem gambling behaviour.
There are even dedicated questionnaires in order to see the severity index score of the problem gambling of the individual. This, together with the fact that you won't find any ads or sponsorships from third parties, as well as the fact that is 100% free of charge, make Bettor Time one of the most user-friendly responsible gambling apps currently available on the market.
Gambling Therapy
Gambling Therapy is already a household name in the world of responsible gambling, being that it is one of the best responsible gambling organizations on the internet. As such, it is no wonder whatsoever that the Gambling Therapy app is one of the best when it comes to battling problem gambling. Similar to Gambless, the approach of Gambling Therapy puts emphasis on the psychological and mental state of the player, rather than outright set blocks and boundaries in order to ensure safer play.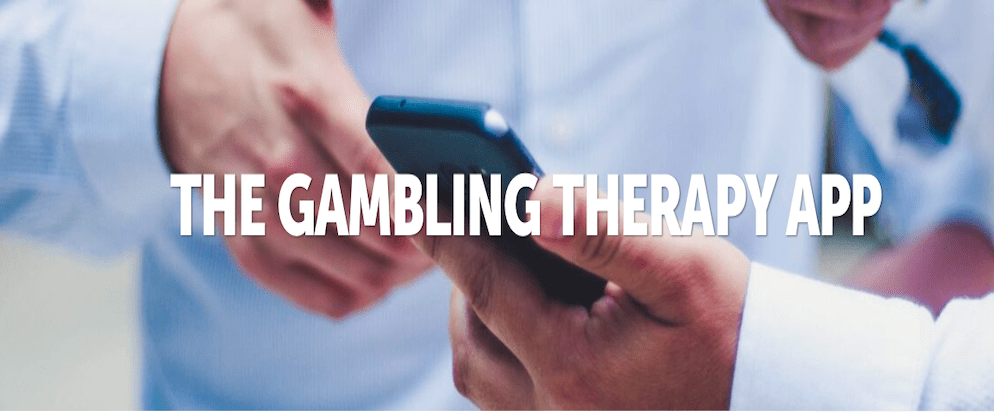 In addition, the app comes with a plethora of helpful responsible gambling features such as self-help exercises, self-abasement tools, daily motivational quotes, and crisis support information. Moreover, Gambling Therapy also offers access to a list of links to blocking software, a directory of responsible gambling organizations, as well as access to the official Gambling Therapy forums.
Part of the respectable Gordon Moody Association, a charity that has more than 40 years of experience in helping individuals with problem gambling and providing treatment and support, Gambling Therapy is one of the most recognizable responsible gambling organizations on the planet. As such, it is no wonder that it is frequently mentioned as one of the biggest advocates for helping problem gamblers in history, and with that, one of the most effective organizations when it comes to battling problem gambling.