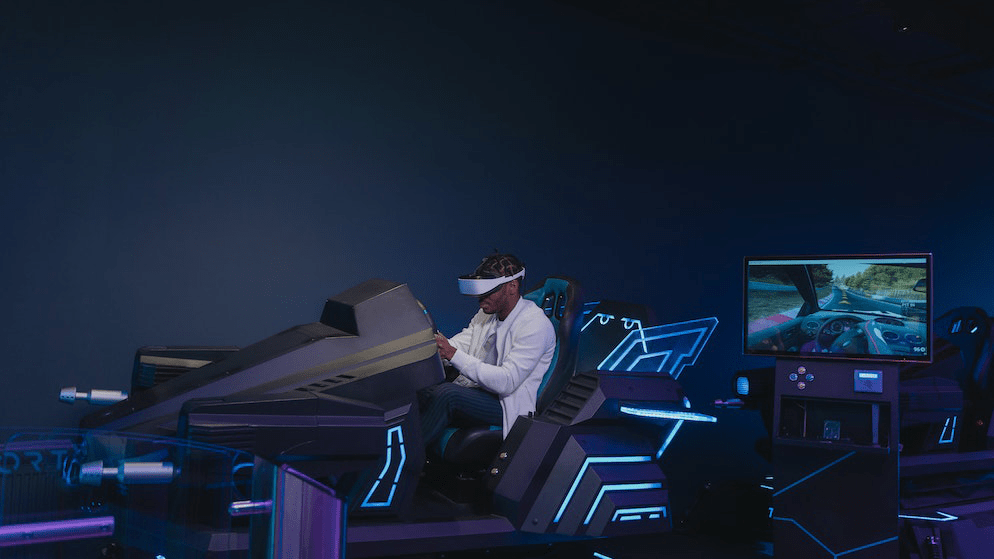 Overview
Ever since the emergence of online casinos back in the late 1990s, this form of entertainment has been dubbed the pinnacle of online gambling. Up until that point and the creation of the first true online casino way back in 1994 (Microgaming: The Gaming Club aka casino.co.za), the closest that we got to high-end tech in online gambling was the ever-popular physical slots and their captivating visuals and sounds. And it wasn't until the mid-2000s and the intensifying of the iGaming competition that we actually got to see a glimpse of what proper online casino entertainment should look like. Not only did this pave the way for the ultra-modern casinos and advanced online gambling platforms that we enjoy today, but it was also a subtle hint for an emerging technology – the virtual reality casinos.
Being that in 2022 online casino gaming is slowly taking over the world, especially since the start of the COVID-19 pandemic, and the fact that the majority of the younger generation is far more prone to this form of gaming, the need for advancement in the field of iGaming has never been greater. Especially if we take into account the creation of the Metaverse, the virtual reality platform that has the capacity to practically substitute everything that we do in the physical realm. Needless to say, being that you can do literally anything in the Metaverse, from purchasing land to having meetings and playing games with other people, it is no surprise whatsoever that virtual reality casinos are the next big thing in online casino gaming.
Well, let's have a look at how VR casinos actually work, the difference between regular online casinos and VR casinos, and what equipment they require in order to have a proper VR casino session.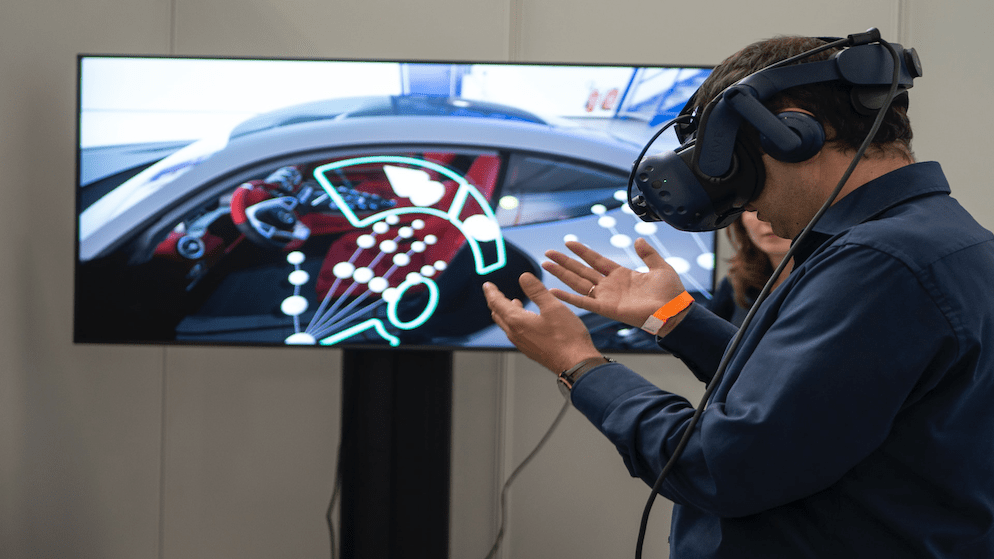 What Are VR Casinos?
In order to better understand the link between virtual reality and online casino gambling, first, we need to understand the beginning of virtual reality itself. While it may seem like this technology just emerged a couple of years ago, the reality is that developers have been experimenting with VR since the 60s. More specifically, ever since the first computer, people have been trying to link the physical realm with the virtual by using geometric shapes and integrating them into 3D, albeit in a far more primitive manner, unlike the virtual reality that we know today. 
It wasn't until the beginning of the 2010s that virtual reality actually took off, especially with the creation of the first commercial virtual reality prototype called Oculus Rift, courtesy of Palmer Luckey. Well, the idea of playing your favourite games and watching your favourite movies in an entirely digital world was so revolutionary and enticing, that in March of 2014, Mark Zuckerberg, the founder of Facebook, decided to pay $33 billion to purchase the groundbreaking company.
Ever since that point in history, basically, every other tech giant jumped on the virtual reality bandwagon and started to invest and develop their own designated virtual reality devices. Consequently, as the Metaverse started to make headlines and take over the world, so did the VR devices that were first introduced by Oculus Rift became just the right medium to enter and enjoy this newly-founded digital realm. This is what inspired SlotsMillion VR in 2017 to create the first virtual-reality-based online casino in the world, and with that announce a new revolution in online gambling.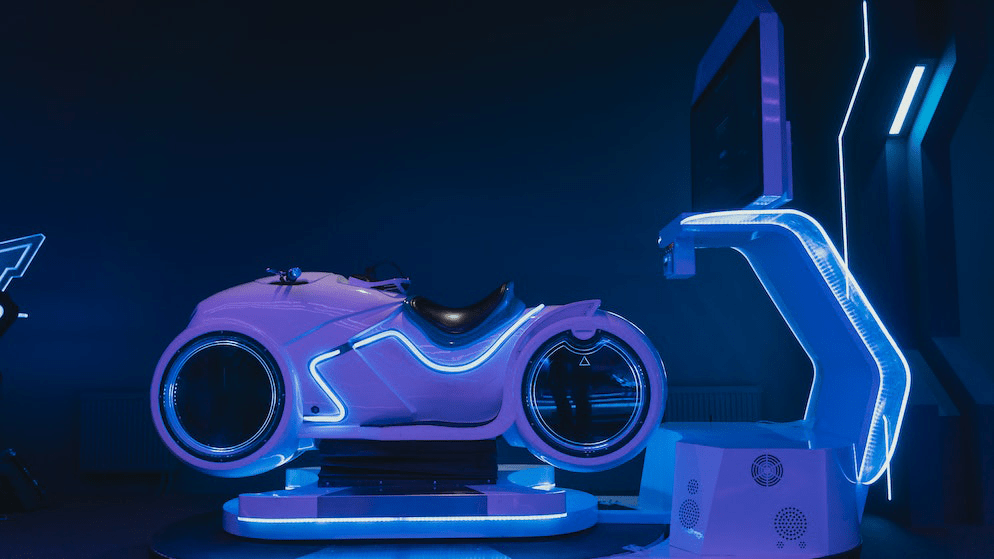 Difference Between VR and Online Casinos
When it comes to both VR and online casinos, the main point that we need to remember is that both of these operate on the internet, i.e. online. However, unlike online casinos that require an internet connection for both real money games and demo editions, VR is a bit different. This is because in virtual reality there are games that don't require an internet connection in order to work. However, if we talk about virtual reality games and the metaverse, then, needless to say, you simply cannot experience the digital world without an internet connection.
With that being said, VR, i.e. metaverse casinos can only be accessed via the internet, considering that interacting with both the dealer and other real players that are playing in the digital world simply wouldn't be possible without going online. Moreover, online casinos and VR casinos are rather similar being that they both provide the same service – online gambling. The main difference is that online casinos exist for more than 20 years, and due to this, there are literally hundreds and hundreds of online gambling operators.
Not only does this provides a far more extensive game offer, but due to this competition, online casino gambling has reached its absolute pinnacle, being that operators are constantly trying to come up with new ways to offer something new and unique. And if we take into account that the first VR casino emerged just about 5 years ago, we are yet to see true competition between the virtual reality casinos that is yet to shape and mould this new way of online gambling.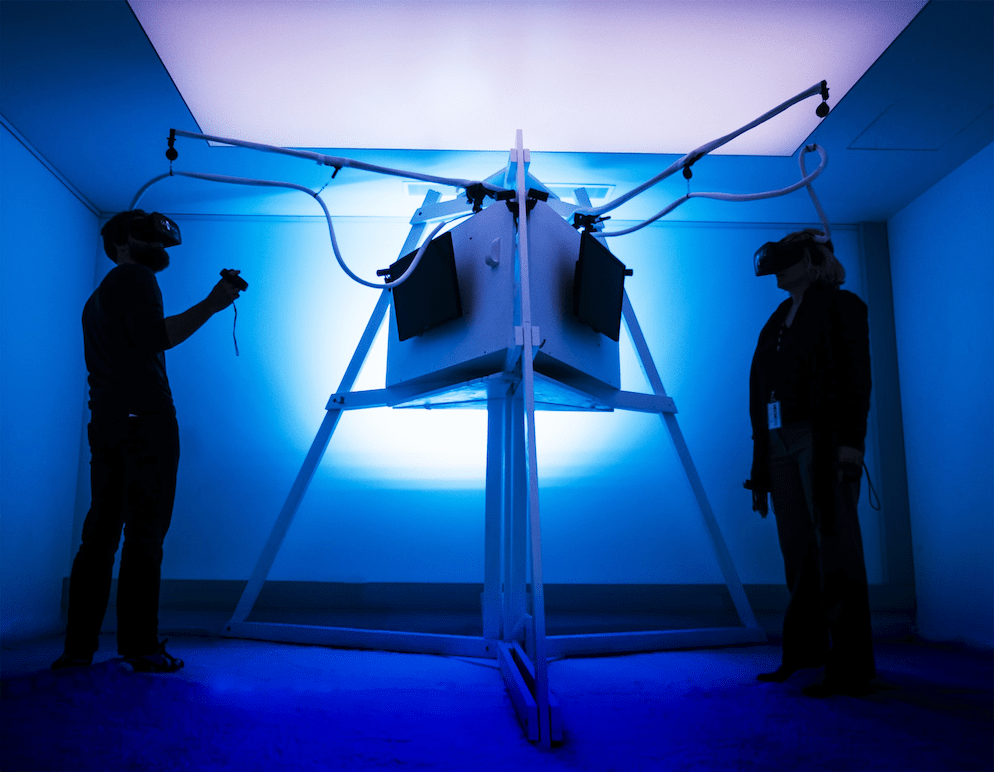 Virtual Reality Casinos: Pros ✅
Endless avatar customization options
Immersive virtual reality experience
First-person interaction with players
The closest thing to a physical casino in the digital realm
Available on Steam (risk-free)
Virtual Reality Casinos: Cons ❌
Gaming, Bonuses and overall Casino offer poor in comparison to online casinos
Expensive entry amount
Technology still in development
VR set required in order to play
Not available on mobile devices (yet)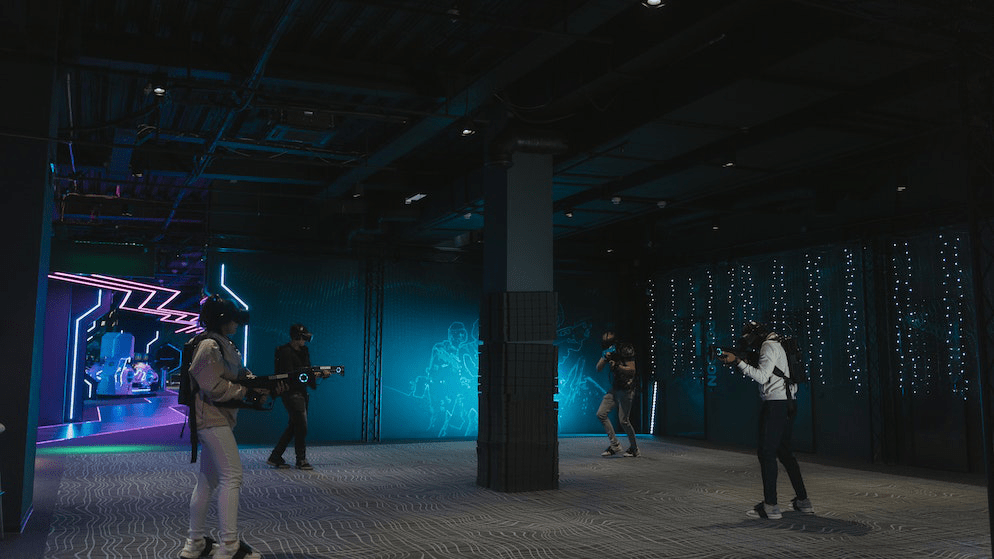 How To Play At VR Casinos
Playing at virtual reality casinos is far easier than one would imagine, being that all you need is an online connection and a personal computer that satisfies basic technical requirements. The first thing you need to do before indulging in playing at a virtual casino is to create an account. This process is fairly similar to creating an account at regular online casinos, only with a slight difference in the requirements.
This depends on whether you are playing at a social VR casino or a real-money VR casino. From here, the main difference between the two is the procedure of creating the account, considering that real-money VR casinos come with much stricter conditions. This means that if you are registering at one of these establishments, the casino will require far more extensive personal information, such as:
Name
Address/Proof of residence
Personal ID
Phone number
Email
However, if you happen to play at a social virtual reality casino that is integrated with an Oculus device, or Steam, for that matter, then you won't be required to provide such an extensive list of personal info. Rather, you will only be required to come up with an available username, and create a password, and you are pretty much done. Consequently, it is safe to conclude that social virtual reality casinos are a far more convenient solution for newcomers that are just starting in the world of virtual reality.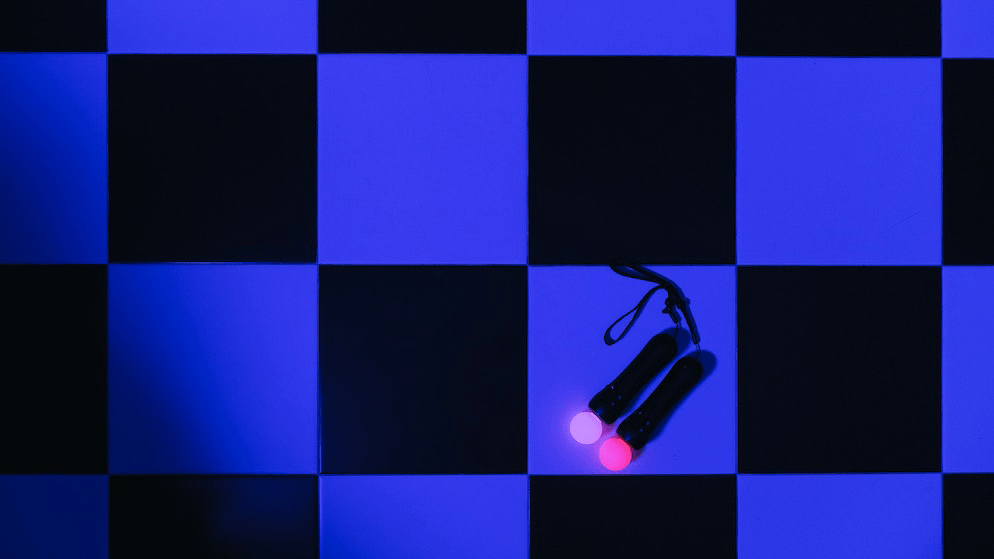 VR Equipment
From here, the next logical step for everyone that is interested in playing at one of the virtual reality online casinos is to find the right virtual reality equipment. Thanks to the advancement in technology in the past couple of years, today we have quite a few options to choose from, unlike back in the beginning when Oculus Rift was the only manufacturer of virtual reality headsets and as such, pretty much monopolized the market.
With that being said, let's have a look at the best VR sets that you can currently find on the market, as well as their price.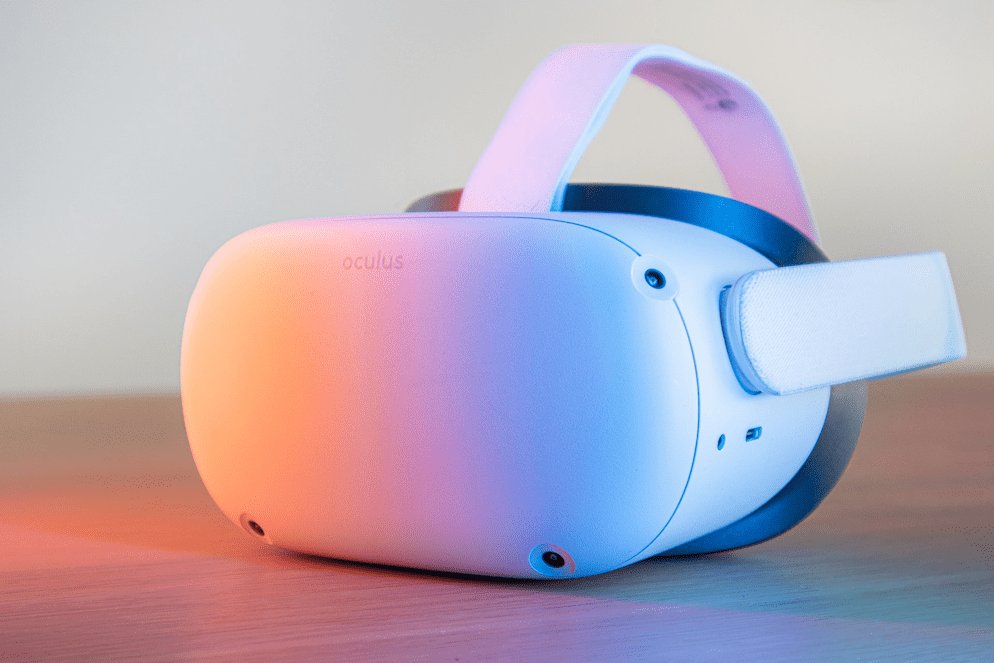 Recommended PC Requirements
Now that we highlighted the best virtual reality devices that will take your online gambling experience to the next level, we are going to take a look at the recommended PC requirements that are needed in order for these devices to work without an issue. Thanks to the fact that manufacturers created these for commercial use, you shouldn't worry about needing a monster of a computer in order to get the full VR experience. In fact, most personal computers that we use for everyday online activities already come with all the necessary specs in order to work smoothly with any of the VR sets that we mentioned above. Let's have a look.
Processor: Intel Core i5-4590 / Intel Core i7-9700K / Intel Core i9-9900K ; AMD Ryzen FX8350 / AMD Ryzen 7 3700X / AMD Ryzen 9 3900X
Graphics: NVIDIA® GTX 970 / NVIDIA® GTX 1060 ; AMD Radeon™ RX 290 / AMD Radeon™ RX 480
Display: HDMI 1.3 / HDMI 1.4
Memory: 4GB / 8GB (for a better experience 8GB is recommended)
Ports: 1x USB 2.0 / 3x USB 3.0
Software: Windows, 7 / Windows 8.1. / Windows 10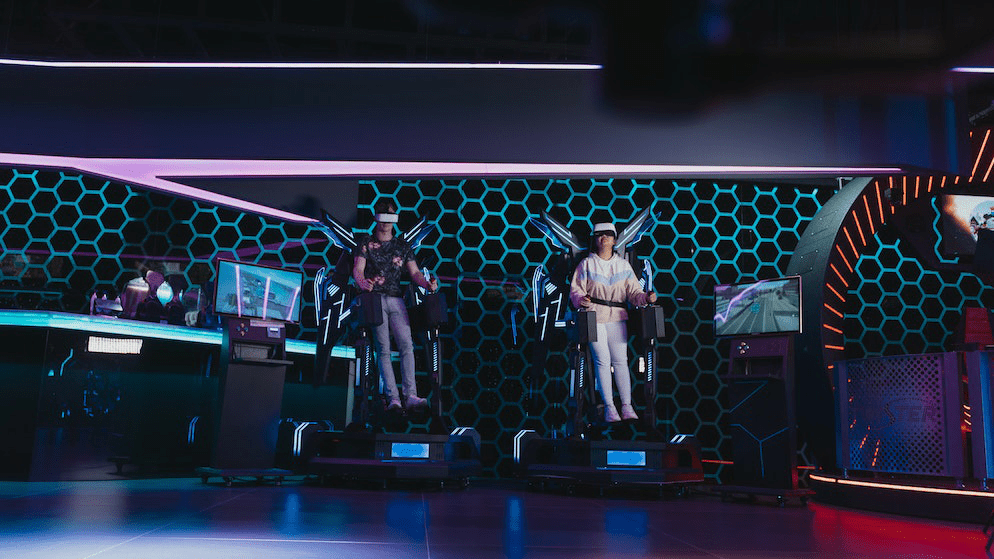 Conclusion
Regardless of whether you are familiar with the concept of virtual reality or not, playing at VR casinos is far easier than one might think. Aside from the fact that you can easily find cheap VR sets in every tech store, all you need in order to have a proper virtual experience is a stable internet connection, an up-to-date personal computer and just a bit of knowledge on how this amazing technology works.
Consequently, being that virtual reality is yet to become the norm in every aspect of society, and this perfectly applies to the Metaverse, it definitely pays off to become familiar with how VR works and what it brings in the future. Up to a such extent, that we already have a list of VR online slots available at this very moment. After all, we live in a society that thrives on technology, and due to this, it doesn't seem like technological advancements will stop anytime soon.