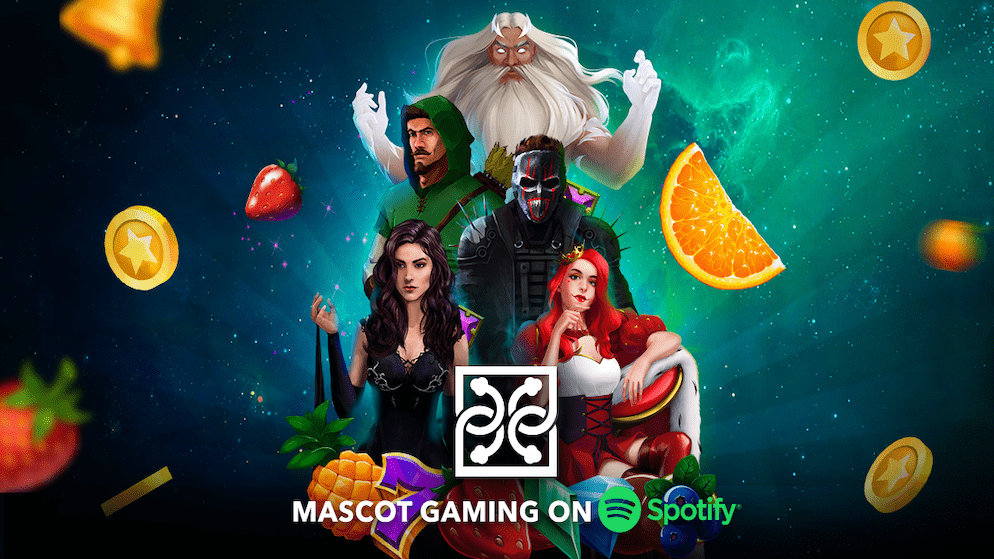 In the world of iGaming, Mascot Gaming is known for its captivating and creative slot games. However, this giant of a studio is breaking new ground and is taking a unique step forward by going live on Spotify. Meet "Sounds of Mascot Gaming", the debut album release of Mascot that will completely change your perception of iGaming studios for good.
Simply put, you just cannot have the complete experience without the power of the sound, which is without a doubt very underestimated in the realm of slot development.
"Sounds of Mascot Gaming" is a unique collection that consists of 10 carefully selected tracks, each coming from a unique game in Mascot's rich portfolio. This album is all about offering listeners a diverse range of atmospheres, moods, and instrumental tones. In essence, "Sounds of Mascot Gaming" provides a unique insight into the vast slot universe that is Mascot Gaming and gives you the chance to experience the magic behind the sounds that make Mascot what it is.
Being that you cannot have online slots without captivating audio, "Sounds of Mascot" was created with the purpose of immersing the listeners in the magic behind the slots produced by this studio in quite a bespoke manner. In order to ensure that this project goes flawlessly, Mascot Gaming turned to Max Shulging, a genius composer who is responsible for the brilliant music behind their online slots.
Literally, each sound and melody is meticulously composed and designed by incorporating a wide range of instruments to create the perfect symbiosis of music and gameplay. And believe us when we tell you, it is one experience that you won't be able to forget. Especially considering the experience and creativity of Max Shulging when it comes to producing captivating slot soundtracks that add even more weight to the brilliant games of this studio.
This is because in order to create the perfect soundtrack for each slot game, Max Shulging takes multiple factors into consideration. This includes everything from the theme of each slot game to the emotions and the overall gaming experience. Consequently, due to this scrupulous approach, every note that you hear is perfectly balanced with the narrative of the game, which further enhances the player's immersion in the slot.
"I'm focused on creating an interesting unique soundtrack to complete other people's work and to finish the canvas that is a slot game".

Max Shulging – Composer
The much-anticipated "Sounds of Mascot Gaming" album is set to release on the 17th of October. And the best part about this new project of Mascot Gaming is that is not just meant for slot enthusiasts and casino buffs. Anyone who has an affinity for beautiful, bespoke sounds, especially music lovers, can truly enjoy this masterpiece crafted by Mascot Gaming. It is truly a perfect opportunity to immerse yourself in the perfect symbiosis of music and slot gaming like never before.