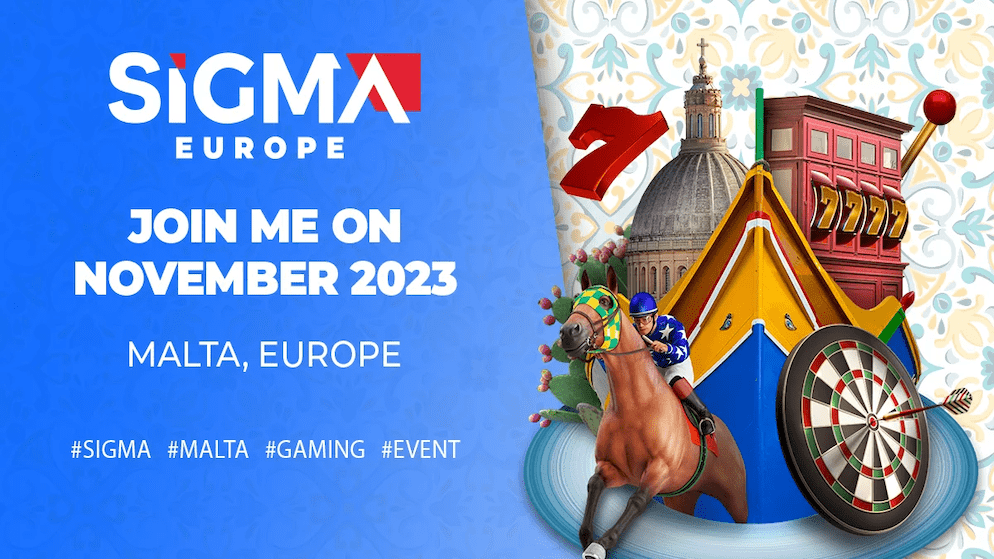 Get ready for a record-breaking iGaming event as SiGMA is reshaping the industry and pushing the boundaries when it comes to iGaming summits once again! We are talking about the upcoming and highly-anticipated 4-day iGaming feast, SiGMA Europe in Malta 2023, and the fantastic 100 Spartans!
Just 4 days away, the upcoming SiGMA Europe in Malta is set to go down as yet another record-breaking event. Known as the "mother of all conferences", SiGMA Europe will once again gather the industry under a single roof and provide the perfect platform to meet with your peers and colleagues.
All it takes is just one look behind the numbers of SiGMA Europe Malta 2023 and you immediately realize why this is going to be one of the biggest and most important events ever put together by SiGMA in our beloved iGaming industry.
The numbers behind SiGMA Europe in Malta:
800+ exhibitors and sponsors
25, 000 delegates
250 speakers
750+ operators
A new, larger venue, 3 times last year's
8 networking sports side-events
35+ networking dinners
2 networking cultural tours
Daily networking drinks
8 parties
2 awards nights
10 mega-yachts turned booths as part of the expo venue
Mega food court specifically for the expo (vegan? Kosher? No problem!)
Massive external display of exhibiting brands
Yet this is just the tip of the iceberg. SiGMA Affiliates will fly 100 of the leading iGaming affiliates to the record-breaking SiGMA Europe event in Malta for an all-inclusive experience! This is a perfect opportunity for the 100 leading affiliate Spartans to connect with key operators from the emerging and gaming tech sectors. 
In other words, SiGMA has beautifully managed to create a symbiosis of work and play! This is because, in addition to the networking opportunities, the 100 Spartans will get to experience luxury accommodation and a custom-made entertainment agenda (VIP dinners and parties), free of charge.
From workshops with an emphasis on education and upskilling to high-quality conference panels and keynotes by leading thinkers and experts, the 100 affiliate Spartans will have the perfect platform to examine technologies and explore new markets.
With that being said, it is with great excitement that we inform you that Gamblers Connect is one of the lucky few and has been selected by SiGMA to be a part of the 100 leading Spartans! Needless to say, this is an opportunity of a lifetime, and as such, we cannot wait to meet our friends and colleagues in such an exclusive setup!
This means that anyone who will attend the upcoming SiGMA Europe will have the chance to meet with us in person. We cannot wait to see you!
If you are still considering attending SiGMA Europe in Malta and you still haven't purchased your tickets, wait no more as time is of the essence. Due to SiGMA's mind-blowing worldwide expansion, there has been a record demand for the upcoming conference in Malta.
To put things into a different perspective, this event will gather the entire iGaming world under a single roof, not just Europe. And given that it will take place in the global iGaming community that is Malta, it is absolutely the event of the year and an opportunity you simply cannot afford to miss.