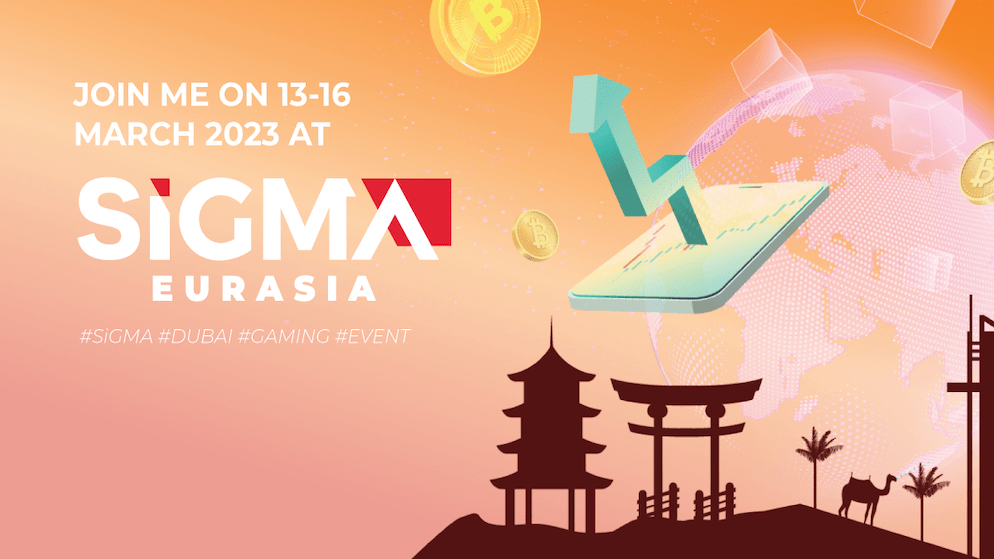 After the recent successful iGaming summit in Africa, SiGMA is moving to the Middle East. Get ready for one of the biggest and most important annual iGaming events on the planet, the SiGMA Eurasia 2023 held in Dubai, UAE. Not only do you get a chance to attend one of the amazing SiGMA events, but this particular summit also happens to be in one of the biggest business centers in the world, Dubai.
Taking place in the Festival Arena at the Intercontinental Hotel in Festival City, SiGMA Eurasia 2023 will once again gather the most prominent names of the industry, and then some. In particular, on top of the usual big dogs from the world of iGaming, this SiGMA event will once again see several celebrity figures as part of the elite speaking panel.
Just to have an idea, the speaking panel includes some incredible guests such as best-selling motivational speaker, author, and CEO of VeeFriends Gary Vaynerchuk, entrepreneur, investor, mentor, and speaker John Lee, Emirati entrepreneur Dr. Sara Al Madani, as well as the inspiration for the blockbuster movie "The Wolf of Wall Street" and former stockbroker, Mr. Jordan Belfort himself.
And this is without mentioning other industry members and VIP guests such as MMA and UFC fighter Johnny Walker, GoodWill ambassador Laila Rakhal El Atfani, the CEO of the Dubai Blockchain Center Dr. Marwaan Al zarouni, and much more.
Needless to say, such a panel of industry experts and other guests means that 47% of the attendees at SiGMA Eurasia 2023 are c-level or decision-makers, making for an excellent opportunity to further expand your brand, and consequently make ever-lasting contacts with some of the most important members of the iGaming industry.
Regardless of your area of expertise in the iGaming world, SiGMA Eurasia 2023 is perfect to even expand your knowledge and stay up to date with the latest industry trends. And that includes everything from speaking panels on the future of AI in the industry, the rising trend of crypto payments, to the development of regulatory and legal frameworks for online gambling in the Middle East.
So, without further stating the obvious, SiGMA Eurasia 2023 is an iGaming event you cannot afford to miss. Not only does it give you a chance to listen to some of the biggest experts sharing their knowledge that can literally change the way you do business, but it also serves as the biggest iGaming platform in the Middle East to upgrade your portfolio and take your business to the next level.
Date: 13-16 March 2023
Location: Festival Arena, Dubai, UAE