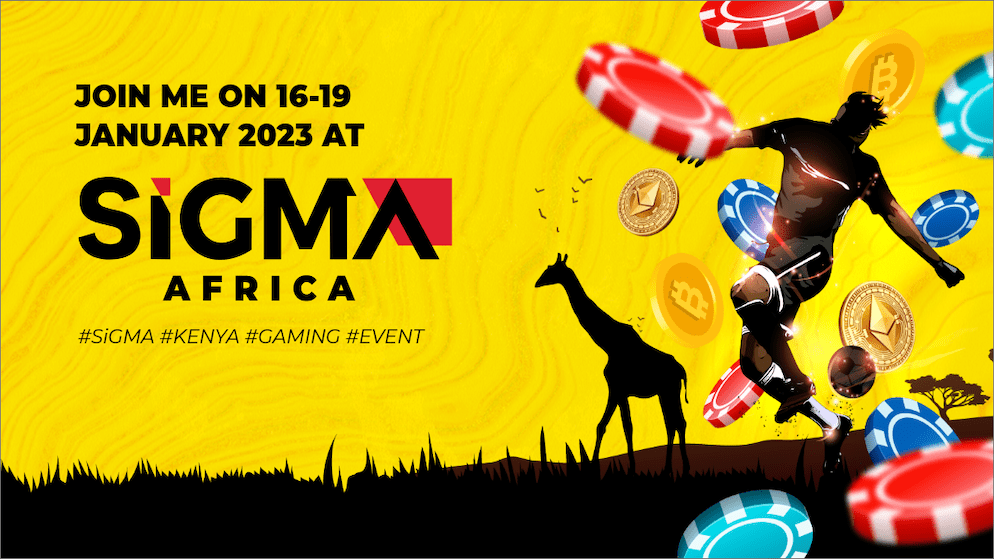 It is with great excitement that we inform you about one of the most anticipated iGaming events that will ever take place on the African continent, the upcoming SiGMA Africa 2023, held in the beautiful capital of Kenya, Nairobi. 
In fact, the upcoming SiGMA Africa in Kenya is much more than just a mere iGaming event. In addition to hosting one of their fantastic iGaming events, it is also a perfect opportunity for the SiGMA Foundation, the charitable organization of SiGMA, to spread some good on the African continent.
Yet, first things first. Taking place from 16-19 January, the first edition of the global iGaming summits of SiGMA will see 20 lucky delegates have the unique opportunity to be a part of an elite squad that will commemorate the SiGMA Africa Summit.
In addition to this honour, these 20 delegates will have an opportunity of a lifetime to experience an authentic Kenyan safari that will take place right after the Africa summit, lasting from 19-20 January. This means two days of exploring the beautiful Kenyan wilderness in its full glory, making for one of the unique SiGMA summits you can ever attend.
Concerning the details of SiGMA Africa, just as usual, SiGMA will attract nothing but a top-tier crowd that can certainly benefit anyone involved in our beloved industry. This includes:
47% of C-level Decision-Makers
30% Operators
28% Suppliers
8% Affiliates
10% Payment Providers
8% Investors
8% Media
4% Startups
4% Legal & Regulator
But that is not all! As we stated earlier, this year's summit is much more than just another brilliant SiGMA event. This is because as soon as the 2023 Africa Summit is over, SiGMA will travel to Ethiopia, where they will fly to Jimma for the official inauguration of the latest project courtesy of the SiGMA Foundation in Bonga, a brand new educational complex.
In particular, the SiGMA Foundation will build a kindergarten, a primary, and a secondary school complex that will be able to accommodate up to 700 students! After this event, SiGMA will then organize a tour and visit the other charitable projects that are courtesy of its amazing Foundation.
We can only say kudos to SiGMA and its mission to change lives for the better! It is truly rare to witness a behemoth of the iGaming industry dedicated to helping those in need such as SiGMA and its foundation, and the latest educational complex is just a testament to this fact. This is what separates SiGMA as one of the best in the business!
Location: Nairobi, Kenya
Date: 16-19 January