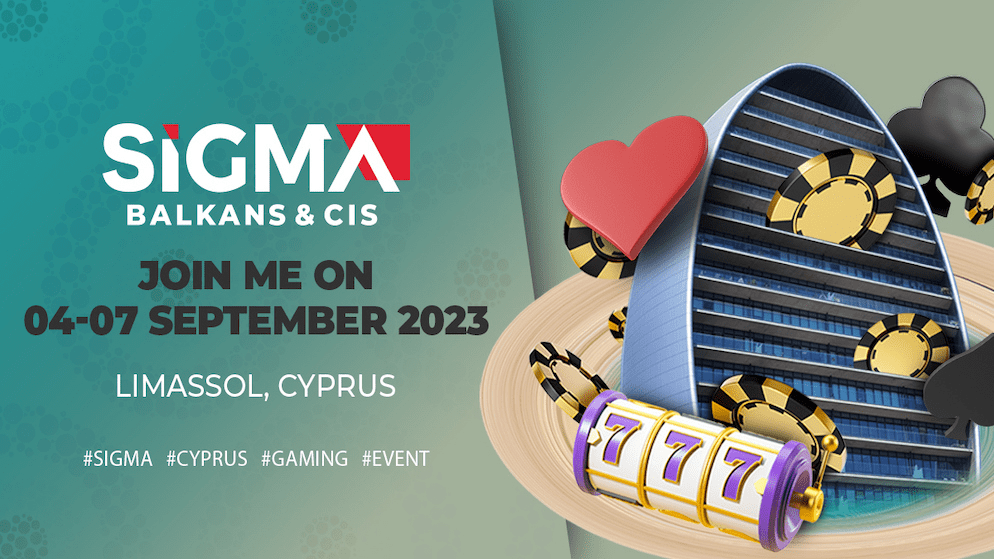 Nestled along Cyprus' enchanting southern coast, the city of Limassol has transformed into a bustling hub for the vibrant Commonwealth of Independent States (CIS) community. This city boasts picturesque landscapes and has emerged as a coveted destination for businesses seeking to establish their presence. And this is why SiGMA has chosen this particular destination to host the much-anticipated Balkans/CIS 2023 Summit!
With the recent inauguration of the City of Dreams Mediterranean, Europe's pioneering integrated resort, Limassol has etched its name onto the global map as an elite conference venue. The city's allure doesn't stop there – it swiftly hosted its inaugural iGaming show, solidifying its reputation in the realm of world-class events!
Unveiling Six Compelling Reasons to Attend SiGMA Balkans/CIS
1. Prepare to be captivated as SiGMA Balkans & CIS unfolds within the embrace of Europe's very first integrated resort. This all-encompassing setting adds an extra layer of sophistication to the event, creating an unparalleled experience for attendees.
2. For operators seeking invaluable connections, SiGMA Balkans & CIS presents an extraordinary opportunity. The event promises to bring together operators and leading affiliates, fostering networking and collaboration that can shape the industry's future.
3. Immerse yourself in insights and wisdom shared by a distinguished lineup of speakers. The event commences with an illuminating keynote by none other than Ioanna Fiakkou, the President of the National Betting Association. Prepare to be enriched by knowledge that extends beyond the ordinary.
4. Innovation takes center stage as SiGMA Balkans & CIS introduces a live pitch competition. Within our very own Village, six innovative startups will pitch their groundbreaking ideas to a panel of experts. Witness the collision of creativity and expertise, and be part of the journey that might shape tomorrow's trends.
5. At the heart of SiGMA Balkans & CIS lies an evening dedicated to honor those who drive change and excellence within the CIS community. The SiGMA CIS awards and charity auction shine a spotlight on trailblazers while supporting the SiGMA Foundation, uniting the industry in a noble cause.
6. Forge lasting relationships amidst nightly networking dinners that exude an ambiance of conviviality and camaraderie. As the event draws to a close, a spectacular party awaits, offering attendees a chance to solidify new connections in a vibrant and celebratory setting.
The numerical essence of SiGMA Balkans & CIS 2023 is nothing short of impressive. It stands as a testament to the calibre of the event and the wealth of experiences it promises to deliver. Prepare to embark on a journey that marries innovation, knowledge, and collaboration in the heart of Limassol.
12K Delegates
750+ Operators
200+ Speakers
200+ Exhibitors

100 Spartans With Gamblers Connect
In addition to the summit, as part of the 100 Spartans Campaign within the Affiliate Grand Slam, SiGMA plans to fly 100 of the leading affiliates to Cyprus in September. With participants hailing from locations as diverse as Dubai, Brazil, Hong Kong, and Manila, this effort harmonizes with a sequence of global occasions focused on effortlessly bringing together affiliates and operators to foster shared accomplishments.
And the best part? Gamblers Connect has been selected as one of the 100 lucky affiliates! Hosted by five prominent operators without any expenses spared, affiliates are in for an all-encompassing three-day retreat that includes lodging, admission to the SiGMA Balkans/CIS 2023 summit and conference, and exclusive entry to high-level networking activities and events.
This assortment features a magnificent closing party. Furthermore, a select cadre of 50 Spartans will have the privilege of indulging in an additional luxurious two-night escape. Consequently, we are honoured and grateful for this opportunity to be among such an esteemed company of colleagues and peers, especially for the unique opportunity to do some serious business while having fun!