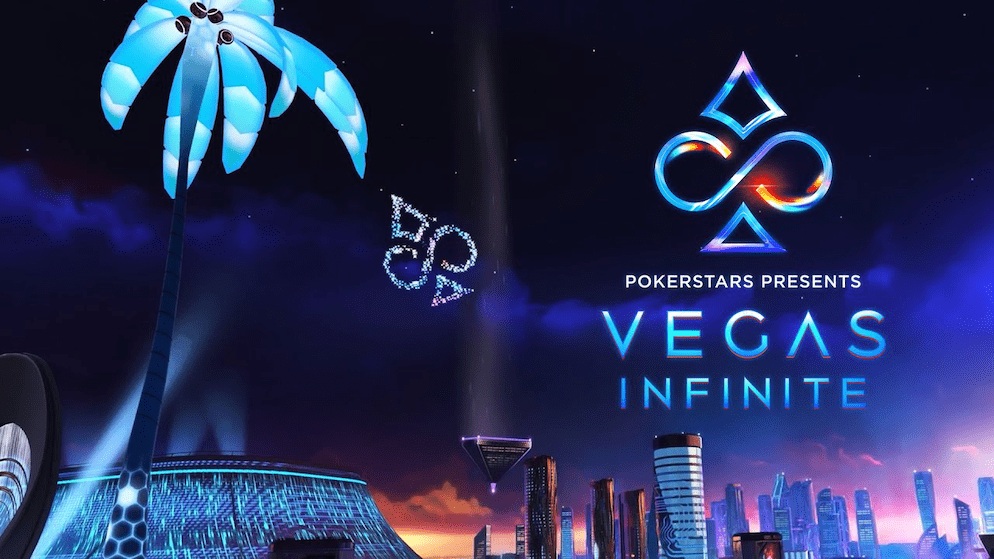 Flutter has undergone a rebranding of its PokerStars VR game, unveiling it as Vegas Infinite in a grand product relaunch. This fresh rendition will be reintroduced as a free-to-play social casino experience, set amidst a captivating 3D virtual cityscape that will definitely win over poker enthusiasts around the world.
Initially introduced in 2018 under The Stars Group banner, PokerStars VR revolutionized the gaming sphere with its virtual reality (VR) poker tables, facilitating engaging interactions among players.
Following the acquisition of The Stars Group by Flutter Entertainment on May 5, 2020, the reins of game development and management seamlessly transitioned to the new company. And given that we have seen a lot of successful rebrandings in the past couple of years, Flutter is definitely on to something that already produces quite admirable results.
In this revamped launch, Vegas Infinite (formerly PokerStars VR) will feature an expanded array of casino games within its VR domain. From the classics like blackjack and roulette to the excitement of slots, the thrill of craps, and the exclusive Rocket Rush, the options are endless.
Poker enthusiasts shouldn't worry at all, as poker remains a core focus of Vegas Infinite. You now have the unique opportunity to dive into heart-pounding Spin & Go matches, strategize in Multi-Table Tournaments (MTTs), and embark on the exhilarating Metaverse Poker Tour (MPT).
The reimagined Vegas Infinite will transport players into a meticulously designed cityscape. Stroll through the expansive casino floor or ascend to rooftop vistas for awe-inspiring views. Flutter has spared no effort in crafting an unforgettable virtual reality (VR) gaming environment.
Breaking barriers, Flutter ensures accessibility for all by releasing Vegas Infinite on PC, without the need for a headset. This means players can seamlessly dive into the action, experiencing the magic of Vegas right from their desktop screens. Consequently, this move only further cements the reputation of Flutter as the leading provider of poker on the planet.