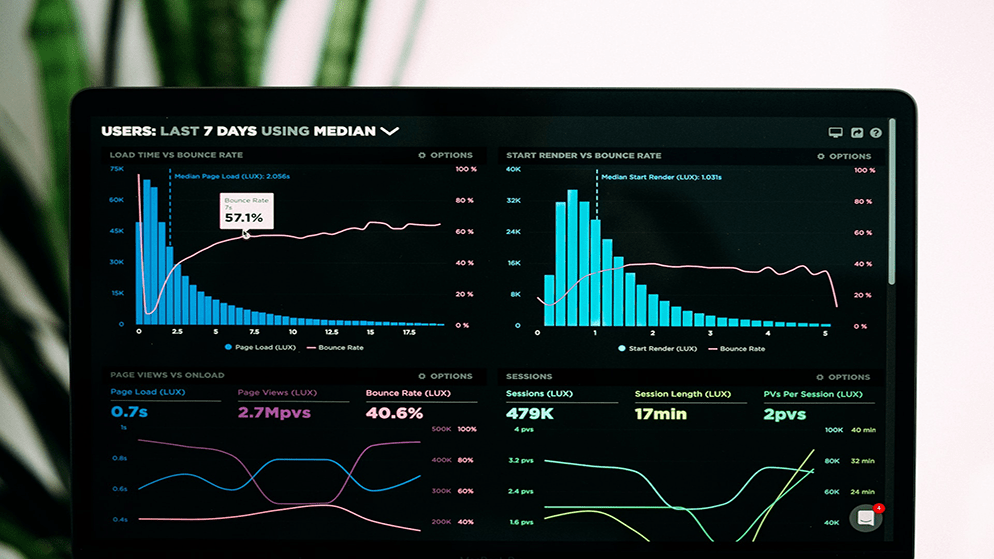 Player Monitoring Tools
It is no secret that the sector of responsible gambling has evolved quite a bit in the past decade. Thanks to this, it is also no surprise that the issue that problem gambling represents is one of the most sensitive topics in the industry ever since the first online casinos emerged on the scene in the mid-90s. Due to the increasing number of responsible gambling organizations and problem gambling advocates, online casinos have been "forced" to dwell deeper into this matter as well. Consequently, this led many online casino operators to start implementing dedicated player monitoring tools in order to track potential problem gambling habits among their players.
And while for some online casinos, this is a mandatory issue imposed by regulations, for many others is just a matter of portraying themselves as caring in order to benefit in a certain way. Regardless of their hidden motives, one thing is a fact. Player monitoring tools are absolutely quintessential in the world of modern online gambling, being that they are considered the first line of prevention when it comes to noticing the first signs of problem gambling behaviour. As such, we believe that integrating such tools will only improve the general responsible gambling industry and most importantly, help players with potential problem gambling habits in the long run.
Player Monitoring Tools In The iGaming Industry
Before we talk about the tools that online casinos use for monitoring their players, we should first explain what this term entails. Player monitoring tools are the tools used by online casino operators in order to monitor and observe the behaviour of the players for possible indications of problem gambling habits. One of the first "symptoms" that online casinos look for when monitoring a player are drastic changes in gambling habits. This usually includes increased wagering, increased deposits, increased playing time, change in playing patterns both financial and chronological, etc.
Moreover, operators can also monitor the finances of the player, such as whether they use multiple accounts for payments, cancelled withdrawal requests, failed deposits, and even track whether they create accounts on behalf of their family members. Simply put, player monitoring tools can notice even the slightest behavioural change in a player, which can be rather obvious when it comes to a controlled environment such as an online gambling platform.
With that being said, not all online casino operators are legally required to implement player monitoring tools. Sure, there are online casinos out there that genuinely care for the well-being of their players, and as such, rely on such advanced responsible gambling features to ensure safer play. However, depending on the country that they offer their services, for many operators is mandatory to track their players. And while Germany is the only country in the world where player tracking and early detection of problem gambling habits is required by law, there are still several other countries where this type of monitoring is considered somewhat informally mandatory.
UK
Sweden
Switzerland
Spain
Denmark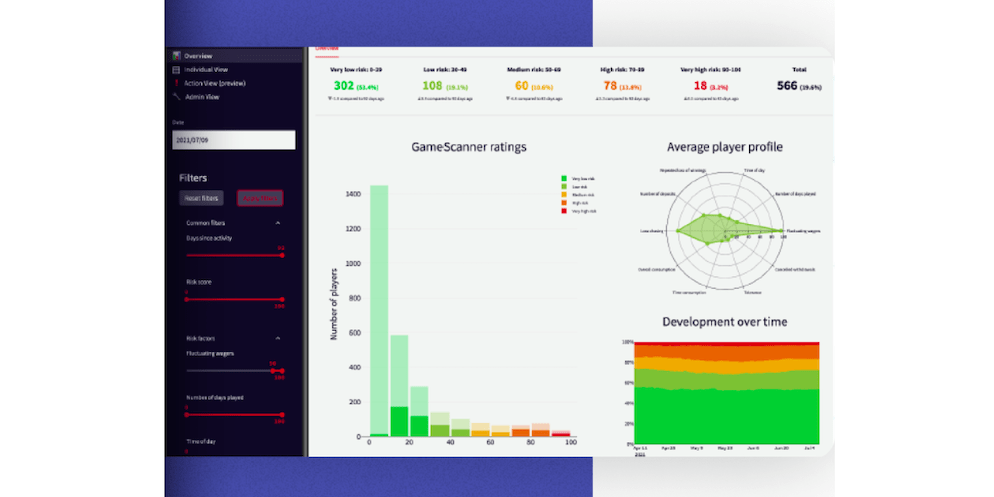 Can I Know If I Am Being Monitored?
The honest answer to this question is not quite. Most operators will never openly disclose whether they are tracking their players strictly from a transparency point of view. In addition to this, most online casinos are monitoring the gambling habits of their players purely for personal reasons, such as anti-money laundering schemes, fraud, marketing, etc. That is not to say that all online casino operators are driven by the same reasons.
There are many online casinos out there that truly make an effort to engage and help their players after they notice a worrying pattern in their gambling behaviour. This is usually done via various communication means such as text messages, emails, phone calls, and even contacting the player through messages on-site. The bottom line is, it is not hard to notice whether an online casino truly cares about your well-being, or they are just after your money.
Player Monitoring Tools Used By Online Casinos
One of the most frequently used player monitoring tools is the Mentor tool created by Neccton, a software company from Austria. The way this tool works is that it will report almost every deviation from the standard gambling habits of the player to the casino. This mainly includes the financial aspect of the player's profile such as deposits, withdrawals, money lost, average wagers, etc. Consequently, this tool then helps the operators get a more accurate assessment of the risk of developing a gambling addiction, which they can use to inform the player of the gravity of the situation.
GameScanner is an advanced award-winning player-monitoring tool developed by Mindway AI that relies on neuroscience and artificial intelligence in order to track problem gambling. The way this tool works is that it uses a multitude of crucial indicators of addictive and problem behaviour. The interesting part about GameScanner is that it has the capability to observe real-life humans assessing individuals with problem gambling, and endlessly evolve, learn, and improve its algorithm and capabilities.
Playscan is a tool developed by the Swedish giant Svenska Spel. Working on the same principles of monitoring key aspects and changes in the player's gambling profile, this is the only tool on this list that is used strictly by official state-owned gambling regulators. At the moment, those are France de Jeux, Loterie Romande, and of course, Svenska Spel. However, given the expansive nature of the responsible gambling sector that entails better monitoring of the players, it shouldn't be a surprise if more state-owned gambling providers start using this life-saving tool.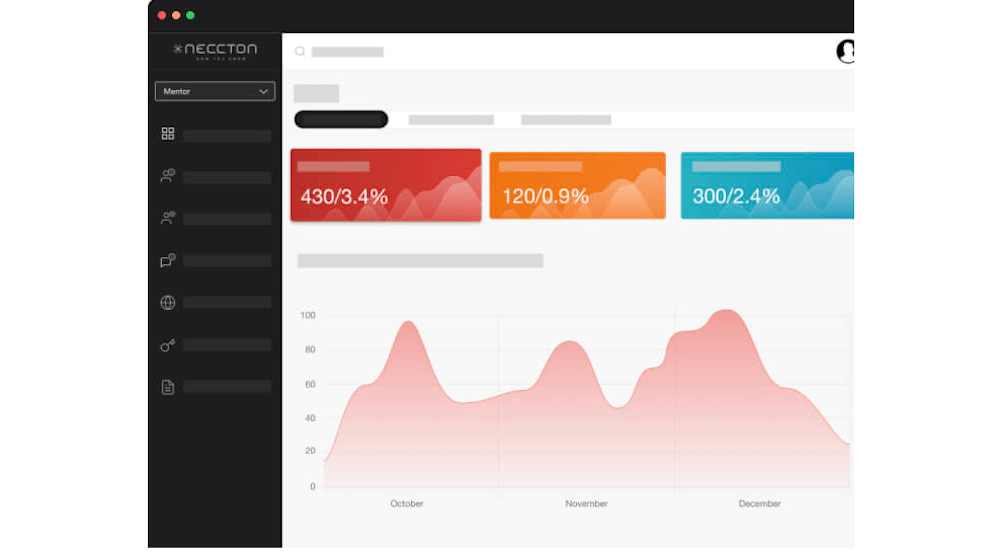 Final Thoughts
Yes, player monitoring tools used by online casino operators are a huge benefit for the industry, and as such, are more than welcome to become the norm. However, due to the fact that they are fairly new in the world of online gambling, the sad truth is that they are not available as much as they should be. In addition to this, they should serve only as one of the potential ways to detect problem gambling and help the players, and not be considered the only viable solution.
The biggest responsibility for monitoring the gambling habits of the players should first and foremost be one of the players. There is no one more competent and effective at battling problem gambling other than ourselves. Thanks to the incredible advancement in the sector of responsible gambling, today, we have an excellent insight into this problem, as well as a plethora of problem gambling organizations and responsible gambling tools that everyone can easily access.
Remember, online gambling should be a fun activity that is meant to serve you and not the other way around. That is why it is imperative for players to be more diligent when it comes to monitoring their gambling habits, and make sure that they follow the main safer play principles. The only way to minimize the dangers of problem gambling is to be aware and stay in control, and thanks to the relentless work of problem gambling advocates and organizations, now this is more possible than ever.