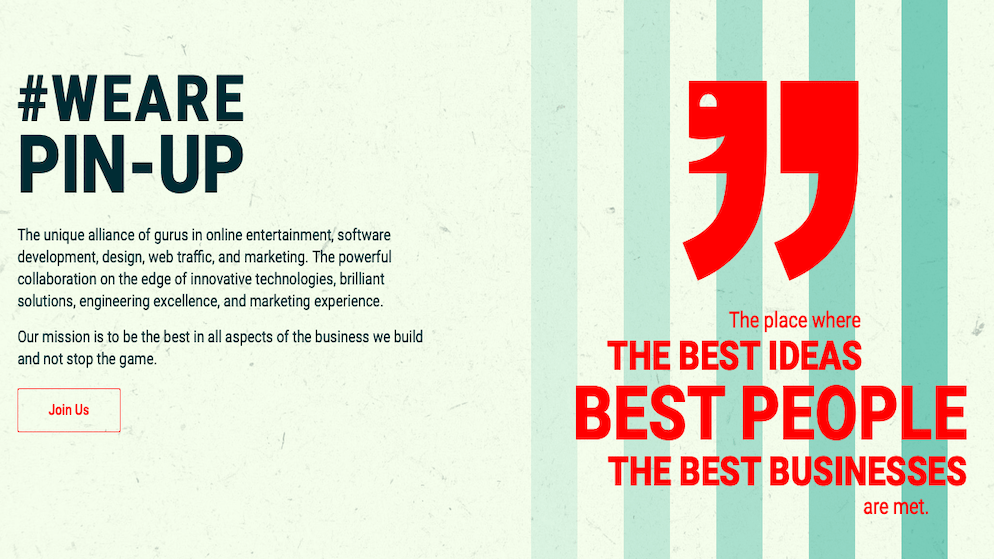 One of the leading iGaming operators in the industry, Pin-Up has finally launched the long-anticipated business online entertainment system, aka the BOES ecosystem, Pin-Up Global. More specifically, this is a global network for various organizations that include distributors, supplies, competitors, customers, and government agencies, among the few, that are involved in various entertainment services and products via both cooperation and competition.
One of the main initiatives of Pin-Up Global is to assist each and every entity in this ecosystem by creating ever-growing relationships where everyone involved must show adaptability and flexibility if they wish to first survive, and then grow, similar to a real-life biological ecosystem. This is done thanks to the unique essence of the BOES network where all companies are interlinked and interact in a dynamic manner through cooperation and competition for the purpose of growing their sales, and consequently expanding.
Another one of the goals of Pin-Up Global is to assist its independent companies in not just introducing emerging and innovative technologies but to offer unorthodox solutions for both scaling and development of their goods and services. More specifically, depending on the profile of the company, Pin-Up Global can enable one or more companies to interact with each other either by cooperation, or competition. Due to this division of profiles, Pin-Global created the following categories: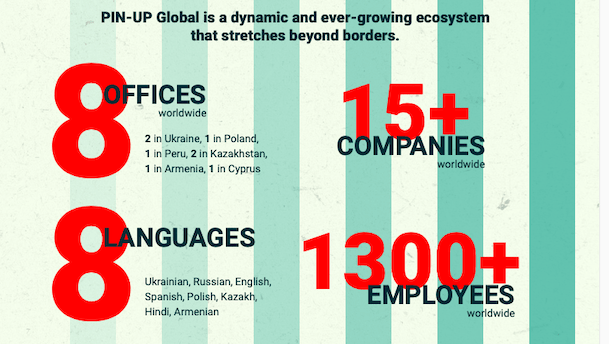 Pin-Up: Business
Pin-Up: Tech
Pin-Up: Care
Pin-Up: Partners
Pin-Up: Support
Pin-Up Team
Pin-Up: Play
Pin-Up Global already has a respectable global outreach and has 8 offices in 6 countries (2 x Ukraine, 1 x Poland, 1 x Peru, 2 x Kazakhstan, 1 x Armenia, 1 x Cyprus). Furthermore, there are more than 15 companies currently operating in the BOES ecosystem, in 8 languages, and with more than 1300 employees worldwide.
The ultimate goal of Pin-Up global is to help all of the companies in its ecosystem to become and remain leaders in their respective industries, with the use of the latest emerging technologies and extensive market knowledge. Consequently, Pin-Up Global relies on mutual respect and trust for independence to evolve into the next level of product quality and services, and the only way to achieve this is if all the companies join forces and aim for the same common goal.
Below, you can see all of the industries and areas of expertise that are covered by the BOES ecosystem.
Brand Ambassadors
Business Process Outsourcing
Customer Support
Cyber Security
Fraud Detection
IT Infrastructure
License Holders
Marketing Services
Non-Profit Organizations
Official Authorities
Payment Agents
Payment Solution Providers
Software Developers and Designers
Talent Acquisition
Traffic Acquisition
White Label Operators