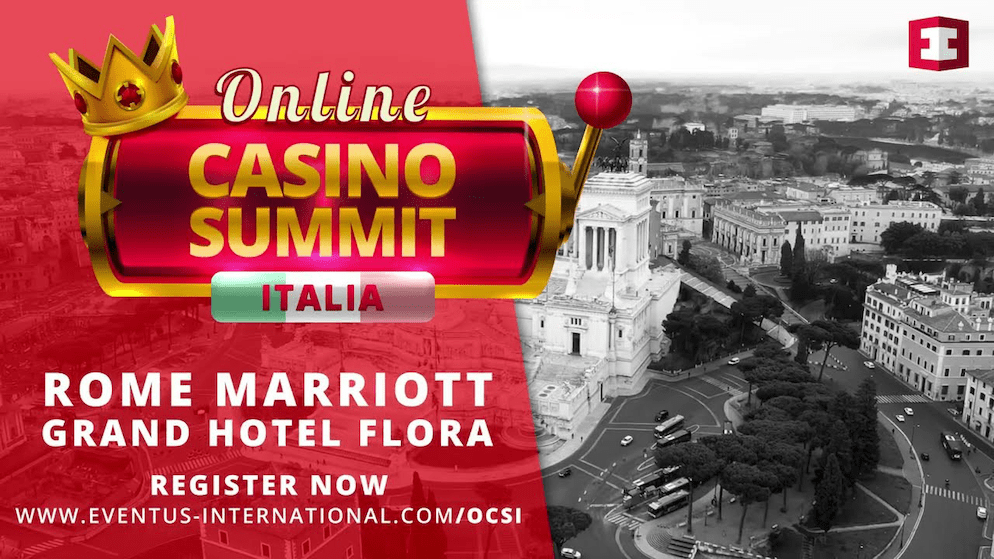 Get ready for one of the single most important annual iGaming events in Italy, the Online Casino Summit Italia 2023. Taking place from 4-5 May 2023 in the beautiful and historic city of Rome, the upcoming edition of the Online Casino Summit Italia will gather a C-level audience for a productive two-day summit that is all about helping iGaming businesses grow and reach the next level.
Through a series of panel discussions, talks, and meetings, the Online Casino Summit Italia offers a unique opportunity for all attendees to stay up-to-date with all the latest news from the industry. Moreover, it is an excellent opportunity to fully get to know the political climate of online gambling in Italy, including laws regarding online gaming, the implications of extending iGaming licenses, as well as the overall Italian online gambling ecosystem.
In addition, attending the OCSI 2023 will also provide insight into the way of work of the leaders of the iGaming industry. This includes priceless advice on SEO and how to master Google's re-optimization of SERP, and how to fully optimize your casino content for Google News and Google Discover. Consequently, this means that by the time the summit is over, you will have the right knowledge to better understand the online gambling world.
Naturally, by attending an event such as the Online Casino Summit Italia 2023, you also get to promote your brand visibility and position your business via a range of exhibition packages and sponsorships. This, in addition to the 30 keynote speakers ranging from casino operators, leading gambling authorities, investors, and advisers, both international and local, promise an event that is sure to become one of the highlights of the iGaming calendar.
This is why attending the OCSI 2023 is a must. Not only it is an excellent opportunity to learn, expand, exchange ideas, and forge everlasting partnerships, but it is also a chance to visit one of the most important cities in the history of the world, Rome. Especially since the event will take place in the prestigious Rome Marriot Grand Hotel Flora. Simply put, the Online Casino Summit Italia 2023 has everything that it takes to be a life-changing trip.