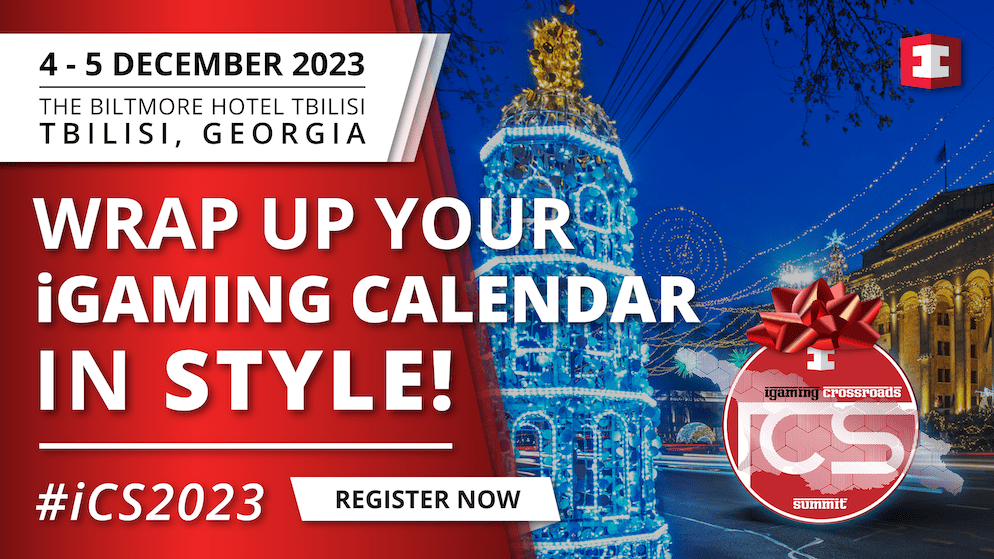 Get ready for the final European event of the year as the iGaming Crossroads Summit 2023 is finally upon us! Taking place in the beautiful capital of Georgia, Tbilisi, the introductory iGaming Crossroads Summit 2023 will be a jovial spectacle that will join the iGaming community for a two-day summit full of networking and holiday cheer, making for a perfect combination of business and Christmas celebration.
Simply put, the iGaming Crossroads Summit 2023 will be more than just a regular event, as it will present a riveting experience that was specifically designed to forge everlasting connections, enable opportunities, and most importantly, create beautiful memories. And considering that the motto of Eventus International, the behemoth being this event, is quality over quantity, you can expect nothing short of a C-level audience in attendance, guaranteeing an unforgettable two days.
Another big reason why attending the inaugural edition of the iGaming Crossroads Summit 2023 is due to its location. Known as the "crossroads between Europe and Asia", Georgia is a strategic and highly promising market that boasts just the perfect business environment, alluring tax incentives, and a rapidly expanding tech scene. Due to this, Georgia has already positioned itself as a big name on the world stage for both the iGaming and tech sectors.
Even more inviting is the fact that the Crossroads Summit will take place in the mesmerizing Tbilisi, the capital of the country. All it takes is one visit to Tbilisi during the holiday season and we guarantee you will instantly fall in love with what it has to offer. The perfect blend of history and contemporary, Tbilisi's beautiful Christmas lights and famous hospitality are perfectly mixed with its thriving tech scene, making it a unique experience that everyone should feel firsthand.
Explore the ancient and historic landmarks of Georgia, wander the captivating cobblestone streets of Tbilisi, and taste the delicious, authentic cuisine of the country while you are not making career-changing connections. In other words, the iGaming Crossroads Summit 2023 is the perfect end of the year, in the perfect place. This is why we highly recommend booking your tickets as soon as possible and ending the year on a high note!