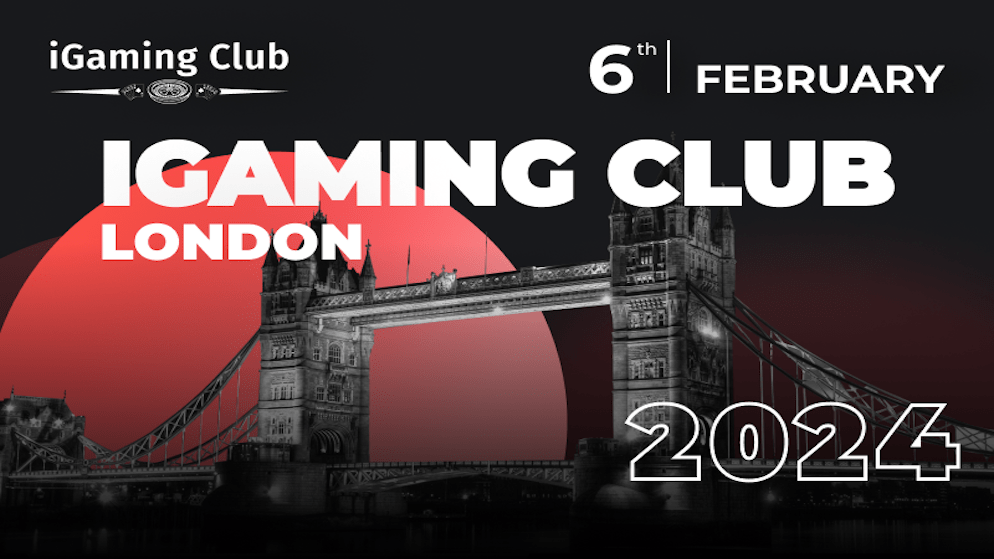 Get ready for a night to remember, as the much-anticipated iGaming Club London by AffPapa is back again! After the first edition of the iGaming Club London in 2023, which by the way ended up being a massive success, AffPapa goes back to where it all started and will draw the entire industry to the capital of England for a second year in a row.
Scheduled to take place on the 6th of February, iGaming Club London is the event that will set the entire iGaming calendar of AffPapa for 2024 in motion. Operators, affiliates, and B2B providers from all verticals of the industry and all corners of the world will gather in London to mark the beginning of the ultimate series of AffPapa events.
Just as always, the iGaming Club London 2024 is set to go down as yet another unforgettable networking session fit for VIPs, which is an area of specialty for the leading AffPapa. This entails exclusive drinks and dinner, which are meant to lay down the foundations of an unforgettable evening of career-altering connections and everlasting partnerships.
To ensure this, AffPapa has managed to utilize its impressive skills when it comes to organizing unique iGaming events, as well as its extensive connections within the industry, and create the perfect environment for operators and affiliates. And considering how difficult it is to get these two under a single roof, the iGaming Club series by AffPapa is nothing short of impressive.
So, what can you expect from this VIP event courtesy of the leading affiliate brand that is AffPapa? Well, the upcoming edition of the iGaming Club London 2024 can be directed into four segments specifically designed to create the most suitable environment for networking:
Welcome drinks: pre-dinner drinks to start the VIP networking evening
VIP dinner: a classy VIP dinner centred around networking
Exclusive networking: unique and exclusive networking between operators, affiliates, and B2Bs
Best in iGaming: the crème de la crème of the iGaming industry in attendance
Simply put, members of the iGaming industry, regardless of the vertical that they operate in, cannot afford to miss out on this opportunity and attend this elite VIP networking event that is powered by the brilliant AffPapa. Especially considering that it will be attended by the most prominent members of the iGaming industry throughout all sectors.
Even more important, AffPapa's ability to organize these events in the biggest and most significant cities across Europe means that everyone who will attend will have the chance to experience the beauty of the city of London. Needless to say, the opportunity to mingle with the industry's finest in the financial center of the world has everything that it takes to go down as the night of the year.