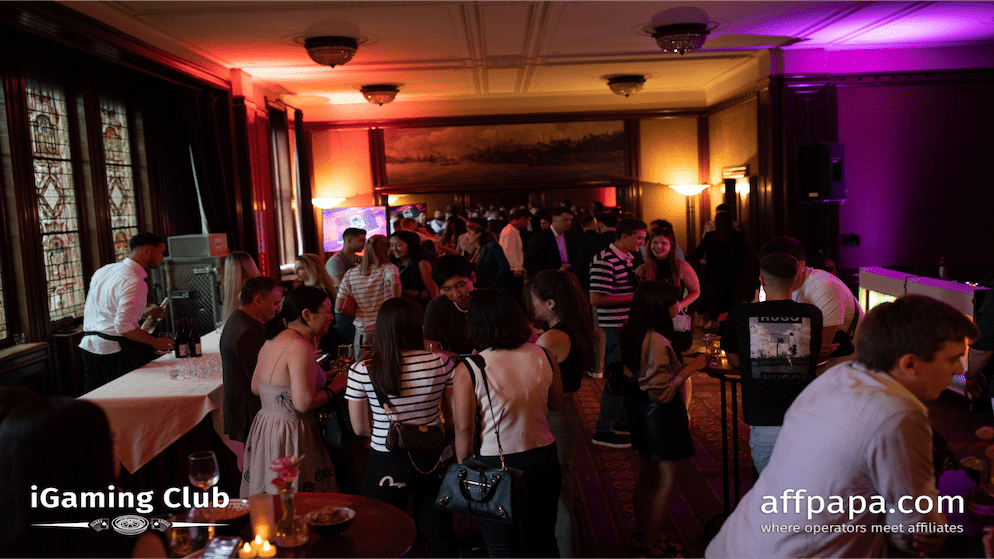 The iGaming Club Amsterdam 2023 powered by AffPapa is over and it was more legendary than anyone could have predicted! I mean, we did expect it to end in a massive success, but no one anticipated that AffPapa would manage to repeat such a feat back-to-back, given that they already organized the event of the year no more than a month ago in Malta. But boy we were wrong!
For one, AffPapa broke its attendance record from the previous, 1st edition of iGaming Club Amsterdam 2022, gathering a crowd of more than 400 members of the iGaming elite under a single roof. And anyone who is a member of the iGaming world knows that getting the most prominent members of the industry together for two events in a row is an almost unbelievable feat. Well, not if you ask AffPapa.
The biggest reason why this is so important is the opportunities that you get by mingling with the best that this industry has to offer. And the second edition of the iGaming Club Amsterdam had representatives from every major vertical of the iGaming industry including affiliates, operators, and B2B providers, but in just the right amount.
Meaning, that due to the intimate nature of the AffPapa iGaming Club Amsterdam, you got a chance to interact and network with anyone that you set your sights on, making this event one of the most productive summits on the annual iGaming calendar. And it worked like a charm, being that everyone in attendance got a chance to meet each other and discuss potential business partnerships and collaborations.
Even better, the entire event was organized in the legendary and historically important De Bazel building, which further added weight to the event's overall atmosphere. In other words, iGaming Amsterdam 2023 by AffPapa also gave you a chance to experience the authenticity and magic of Amsterdam, one of the biggest centers for iGaming on European soil.
To sum it up, we can conclude that not only did iGaming Club Amsterdam was an utmost productive blast of a summit, but it also further solidified the place of AffPapa as a household name in the iGaming industry for organizing some of the most productive and innovative events. Keep up the excellent work guys and girls, you are truly changing the industry.