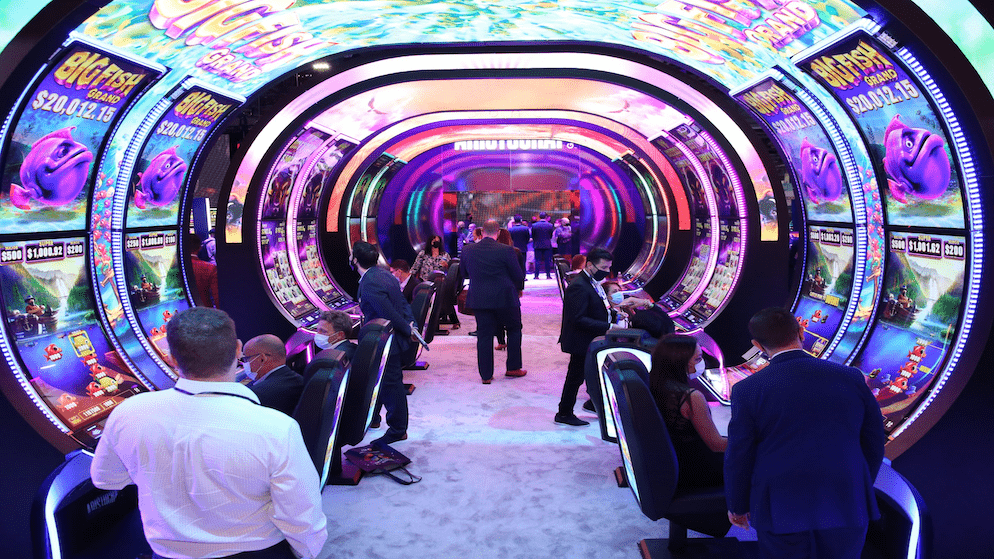 Gamblers Connect is excited to inform you about one of the biggest annual iGaming events in North America and the world, the 2022 Global Gaming Expo (G2E) which will take place in the global gaming hub, Las Vegas, Nevada.
The Global Gaming Expo 2022 is much more than just a regular iGaming event that takes place every year. In fact, the G2E is dubbed one of the largest, if not the largest gaming event on the planet where basically everyone involved in the industry gets an exclusive chance to meet come fall time, and most importantly, conduct some rather important business.
In-depth, the G2E is the perfect spot for all iGaming experts, professionals, buyers, and executives to meet and not just share insights and start potential business ventures, but also view and exchange new products and emerging technologies that are yet to change the face of our industry as we know it. And what better place to forge new partnerships that will take your brand to the next level, than the Mecca of iGaming, Las Vegas?
In order to guarantee that everyone gets the best out of this amazing event, the G2E divides this year's event into three important categories.
Discover: obtain priceless knowledge by attending forward-thinking education sessions regarding new products and emerging technologies.
Connect: meet new business partners and connect with the leading iGaming experts that are capable of solving every issue that your brand might have.
Explore: explore more than 200 of the leading iGaming exhibiting firms from all over the world and learn the latest gaming solutions and technologies.
Being that the Global Gaming Expo 2022 will welcome basically every professional and expert from the world of iGaming, the list of both activities and attendees is absolutely stacked. Just listen to this.
18,000+ industry experts and professionals
When: 10-13 October 2022
Where: Sands Expo Center, The Venetian, Las Vegas, Nevada