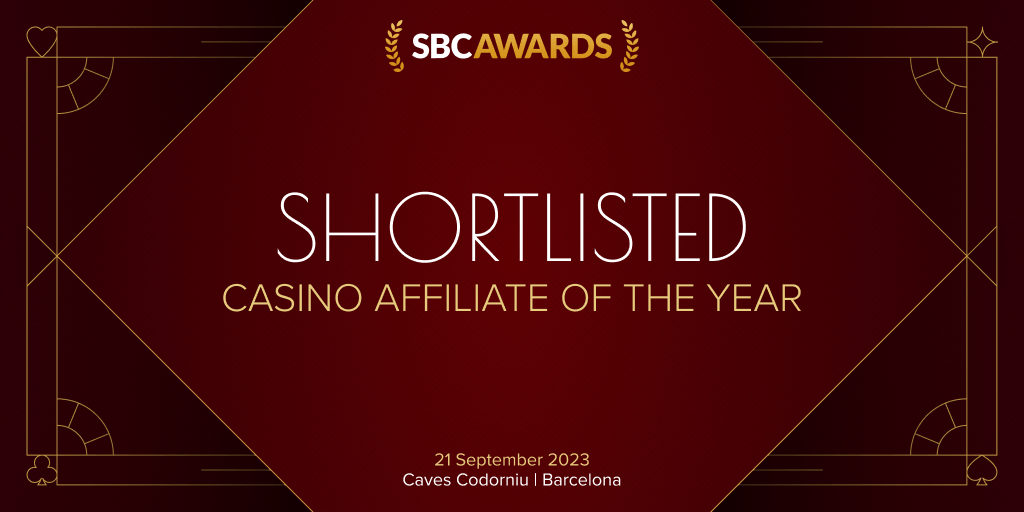 Being a part of the iGaming industry is already a gift in itself, considering that the number one reason we do this is to help our dear readers. And there is truly no better feeling than knowing that we provide assistance to so many players who want to gamble online or get access to the most extensive iGaming content on the internet. However, there are certain times when this level of dedication is recognized by the leading brands of the business, which we consider the ultimate honour in our line of work. Gamblers Connect is thrilled to inform you that we have been nominated for the prestigious "Casino Affiliate Of The Year 2023" at the upcoming SBC Awards in Barcelona.
One of the biggest reasons why we are so elated for being shortlisted at the upcoming SBC Awards in Barcelona is because of the magnitude of this operator in the world of online gambling. Or to be more specific, SBC is responsible for organizing some of the world's biggest and most prestigious award ceremonies. This means that just being nominated for a SBC award that you are something good, and this can be easily noticed by taking one look at the rich history of this company and everything that it has done to help the iGaming industry reach the status that it has today.
And this is the same for both award ceremonies and iGaming events. SBC is known for its extensive reach on a global level, which consequently results in this company organizing events across all corners of the planet. In addition to this, SBC is also a magnet for the most influential people in this industry, meaning that everyone who attends will get the unique chance to meet, greet, and even collaborate, with the best that iGaming has to offer. So, with this in mind, you can bet that each event of SBC, regardless of what it is, is usually packed to the brim and brings endless opportunities for networking, business, and new partnerships.
Gamblers Connect takes special pride in being nominated for "Casino Affiliate Of The Year" simply because we know how difficult it is to even be considered by SBC. And believe that when we say that this particular company puts a great deal of thought when making the final shortlist prior to releasing the nominees. There are three main reasons that make SBC such a respectable authority when it comes to its exclusive iGaming awards:
A) The experience
B) The in-house expert judging panel
C) The reputation
Consequently, it all boils down to whether you can meet the strict criteria of the iGaming behemoth, and we can proudly say that we do. Gamblers Connect understands that this is just a motivation to work even harder and prove that getting shortlisted by such an esteemed brand is no coincidence. This is just a stimulation to dedicate our lives even more to our cause, which is making sure that our beloved readers always have an ally in the iGaming world. Thank you to all, none of this would be possible without your support and trust.
See you in Barcelona!