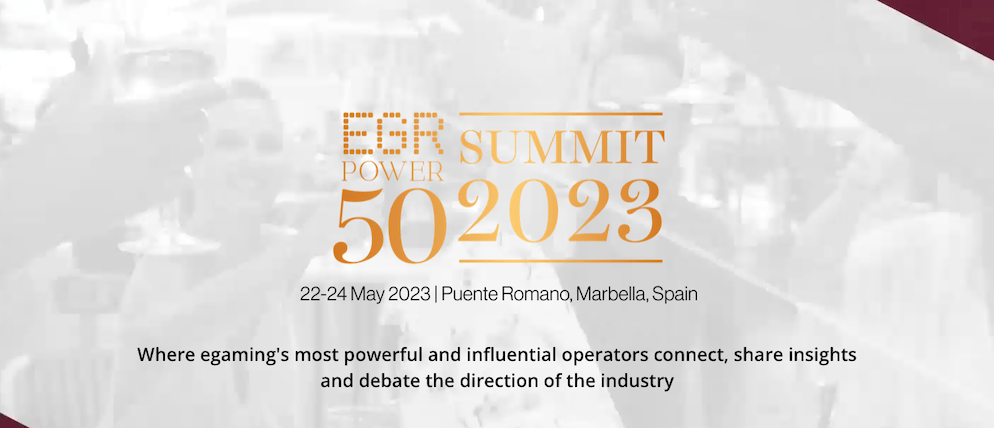 The EGR Power 50 Summit is definitely an iGaming event you cannot afford to miss. Dubbed one of the most prestigious and exclusive iGaming events in the business, the EGR Power 50 Summit will gather the most powerful and influential operators from the industry across a two-day agenda that you cannot afford to miss.
With the first edition of the EGR Power 50 Summit being in 2004, this event is already considered the most exclusive on the annual iGaming calendar. Due to this reputation, it is no wonder that this Summit is the perfect combination of closed-door, top-level networking, engaging roundtables, and priceless content sessions reserved for the top dogs of the iGaming industry.
The agenda of the upcoming 19th edition of the EGR Power 50 Summit is best described via these three crucial aspects: Insightful Content, Building Connections, and Focused Roundtables.
Insightful Content – an excellently organized two-day agenda with an emphasis on important topics from the rapidly changing industry that affect senior executives, such as general issues, new opportunities, emerging trends, and potential pain points.
Building Connections –  a perfect networking chance for all attendees to see fellow peers and colleagues from the industry and exchange ideas in various relaxed environments ranging from drink receptions to dinner parties, and fun activities such as golf, cycling, and wine testing.
Focused Roundtables – in addition to the main sessions, this part of the summit provides a more interactive and intimate space where attendees can debate, share their thoughts and discuss various subjects from the industry.
In order to enable the attendees a venue that is fitting for a prestigious event of this magnitude, EGR will once again host the Summit at the luxurious Puente Romano Resort which is just 45 minutes away from the Málaga International Airport. A member of the prominent "Leading Hotels of the World", Puente Romano Resort is situated on the beautiful beachfront of the Golden Mile Costa, right between Puerto Bonus and Marbella.
Needless to say, the EGR Power 50 Summit is one event that no C-level executive from the iGaming industry can afford to miss. This refers to literally everything that this summit has to offer, from exciting and engaging conversations and topics to fun activities such as golf. And considering the attractive location and the luxuriousness of the Puente Romana Resort, as well as the reputation of EGR when it comes to organizing this type of event, attending the EGR Power 50 Summit is a must.
Date: 22-24 May 2023
Location: Puente Romano Resort, Málaga, Spain
Direct Link: EGR Power 50 Summit