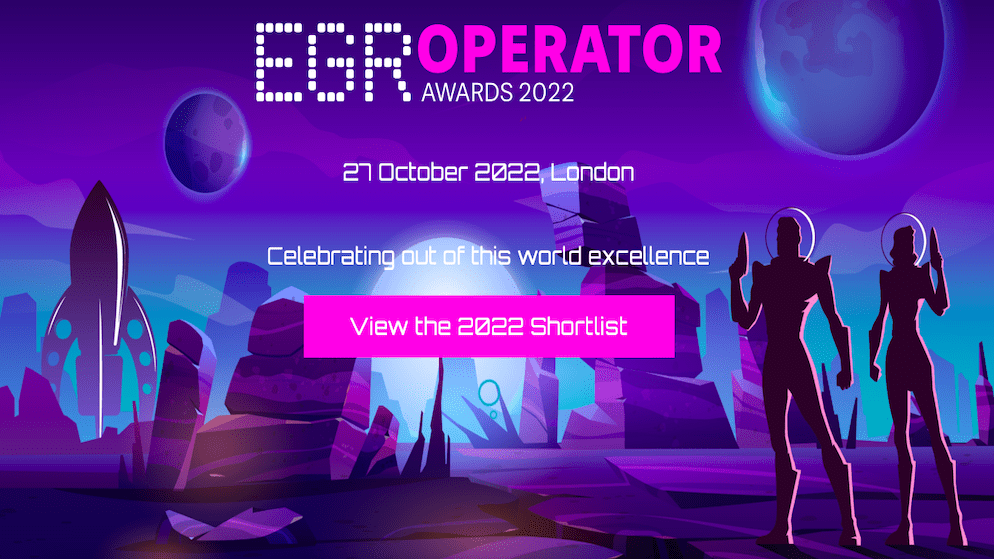 It is with great excitement that we invite you to be part of what is known as the most prestigious iGaming awards in the industry, the EGR Operator Awards 2022. More specifically, this year's edition of the iGaming Oscars, as they are usually referred to in the eGaming world, will yet again take place in London on the 27th of October, with the purpose of celebrating the biggest and most prominent B2C operators in basically all verticals of the industry. This entails categories ranging from safe gambling practices, up to best customer service, which only goes to show that everything is taken into account. 
And in order to guarantee that we get nothing but a fair and transparent outcome, just as usual, this year's edition of the iGaming Oscars will again consist of a rigorous judging panel comprised of some of the biggest minds in our industry. Needless to state the obvious, this ensures that the prestigious event will be judged by a group of some of the biggest eGaming experts in the industry, which consequently means an utmost professional evaluation procedure. This guarantees that every operator will get an unbiased and just assessment, which combined with the prominent portfolio of the judging panel, ensures that everyone will get the best recognition that the iGaming world can offer.
Speaking of the location, it is with absolute delight that we inform you that once again, the biggest eGaming awards in the world, the EGR Operator Awards 2022, will take place at the absolutely amazing Grosvenor House. Located in the heart of Mayfair, the Grosvenor House provides the perfect setting to both connect, and consequently celebrate the creme de la creme of the iGaming industry. This means that you should expect nothing but the elite of the industry, with little over 600 senior executives in attendance.
6th & 7th of September – Judging Process
27th of October – The EGR Awards Ceremony
Finally, we would like to inform everyone that is going to be shortlisted for the Headline Categories that they will have the unique opportunity to personally convince the judges why they deserve to win. Yes, you read that right, the shortlisted contenders will get a virtual invite for this year's judging day, where they will get the chance to make their case as to why they deserve to win. So, feel free to get creative and present a rather unique approach in order to stand out from the competition, and consequently show why you deserve to win one of the prestigious EGR Operators Awards. Good luck, and see you in London!