Pros
eSports Specialist
Cryptocurrencies
Blog
24/7 Customer Service
Sportsbook
Cons
No VIP Club
Limited Promotions and Bonuses Info
Cyber.Bet Casino · Overview
If you ever wanted to play at a cutting edge online casino, now you have that chance. Established in 2018, you can tell just by looking at the name that this is not your everyday casino. In fact, in the beginning, Cyber.Bet casino operated as an eSports operator, and it wasn't until 2019 that they added the sportsbook as an option. Meaning that we are dealing with an online casino operator that understands that technology is absolutely crucial if you want to succeed in the gaming industry. And it takes only a few minutes of exploring the Cyber.Bet website to realize this is the case.
Not only you will find that Cyber.Bet offers a plethora of entertainment options, but you will also simply love the mixture of simplicity and technology. With that being said, you should expect everything from cryptocurrencies, excellent mobile app, rewarding bonuses, basically every sport on the planet (including eSports) and much more. On top, you are greeted by a bright interface that makes the rest of the colours pop out, creating a positive vibe. Consequently, with all this in mind, you cannot help but be intrigued to dwell deeper into this futuristic casino that is Cyber.Bet.
Cyber.Bet Casino · Slots
Staying true to its futuristic outlook, Cyber.Bet definitely has slots. And not only that, but this casino is one of the rare operators that make the effort to individually display each provider, and consequently how many slot games each provider offers. This is extremely rare since most casinos do not even bother to show the total number of games. As a result of such attention to detail, it is pretty easy to navigate and find your favourite game, or provider.
Now back to the games. Cyber.Bet is all about diversity, and you can easily realize this just by looking at their slots offer. For that matter, Cyber.Bet employs 21 gaming providers that are responsible for 1624 games that the casino currently has at disposal. This is a very respectable number, and considering that this is a fairly young casino, we expect both the providers and games to only go up. Consequently, for such an extensive game library, you can definitely expect to find pretty much any theme or game that you can think of.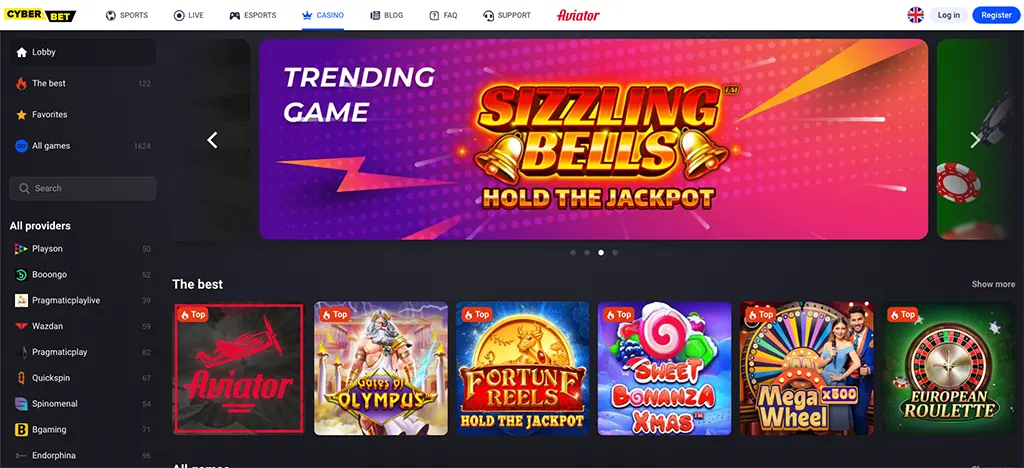 Cyber.Bet Casino · Live Casino
Staying true to its diverse nature, Cyber.Bet won't disappoint you if you are a fan of the live casino games. That is because this casino has around 80 table games that are sure to meet your every requirement. And just as with any other quality casino, Cyber.Bet makes sure that you have at least 10 variations of each live casino game. Just take a look at what you can expect below.
Poker
Roulette
Blackjack
Keno
Baccarat
Wheel of Luck
Although unrelated to the live casino department, we feel like we have to give homage to the rest of the entertainment at Cyber.Bet. Just like we said before, Cyber.Bet is as diverse as they come when it comes to entertainment. That is why you will find that this casino has 18 of the most popular sports in the world. This results in literally thousands of games in their betting offer. And the best part? Cyber.Bet employs excellent odds and gives you the chance to choose from up to five different odds types.
Decimal
Hong Kong
U.S.
Indo
Malay
The eSports sector, on the other hand, is where this casino excels. Considering that the initial concept of Cyber.Bet was eSports. Regardless, today Cyber.Bet gives you the opportunity to bet on some of the most popular eSports on the planet. On top of this, the casino even employs its personal Twitch streamer, staying true to their innovative way of work. Consequently, just as with the sportsbook, the odds are superb, and the five different odds types are the same here as well.
When it comes to payment options you best believe that Cyber.Bet has pretty much every banking method you can think of and offers up to 17 different currencies. Including cryptocurrencies. Mastercard, Maestro, Visa, Neteller, Skrill, ADV Cash, Astropay and ADV Cash. Speaking of crypto, Cyber.Bet offers Bitcoin, Ethereum and Tether, consequently the most popular and widely used coins.
The minimum deposit amount at this casino is €10, while the maximum is €2.000 per transaction. For withdrawals, the casino allows you to request a convenient minimum amount of €20, while the maximum withdrawal amount is €5.000. While you may think the limits are low, we actually believe that this helps greatly when it comes to saving your money.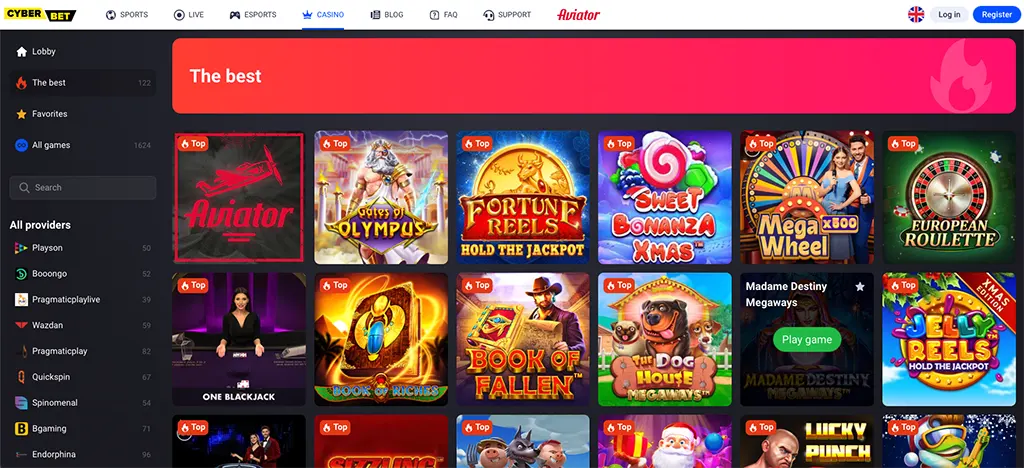 Security/Transparency
Cyber.Bet operates with a license issued by the Curacao Gaming Authority. This means that you get a legitimate operator, and consequently a safe gaming environment. Moreover, the casino also employs the mandatory SSL encryption technology for further protection of your personal documents. And lastly, there is a very helpful 24/7 customer support team that will assist you with any issues you may have. In other words, Cyber.Bet is as safe as they come.
Casino Bonuses & Promotions
Considering that Cyber.Bet employs nothing but quality, the promotions are definitely no exception. For that matter, Cyber.Bet has a rather generous way to reward your loyalty. In particular, all new users that register with Cyber.Bet, can claim the 200% up to €300 welcome bonus on their first deposit.
And this is just the beginning. As soon as you log in and become part of the Cyberworld, you will quickly find that this operator has a long list of unique bonuses. In addition, you will find that Cyber.Bet also holds frequent tournaments, with hefty prize pools worth up to several thousand.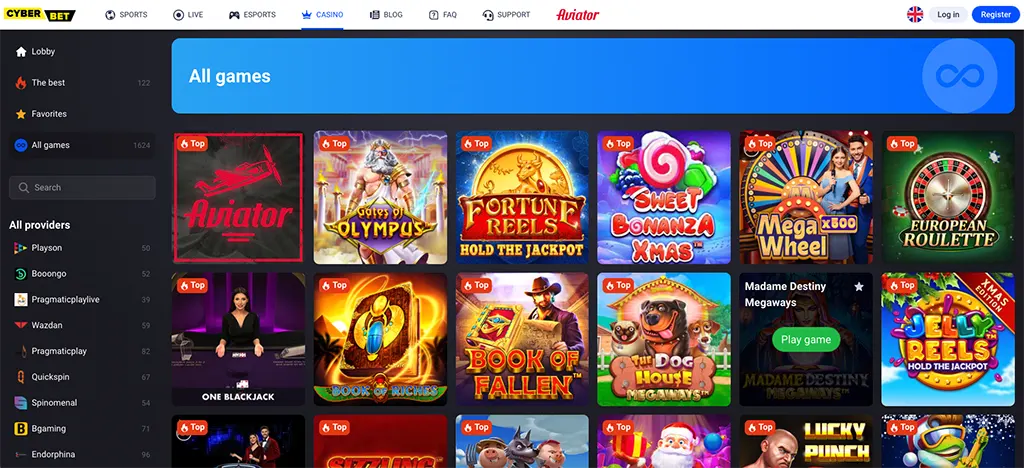 Responsible Gambling Scoring Index > 🟡 AVERAGE
Strengths
Self-Exclusion
Prevention of underage gambling
Responsible Gambling Policy
Ethical and responsible marketing
Deposit Limits
Wagering Limits
Reality Check
Access Account History
Weaknesses
Budget Calculator
Session Limits
Loss Limits
Self Assessment
Conclusion
Cyber.Bet is one of those online casinos that you simply do not forget. The number one reason for that is that rarely you will find an operator that specializes in eSports, holds cryptocurrencies, has an extensive game library, holds frequent tournaments, etc. In fact, it is safe to say that Cyber.Bet is created to serve anyone that wants to bet, regardless of their preferences.
That is why the casino makes sure you have options for days on end. Literally. You can choose to play everything from football, up to Call of Duty and all the way to the classical casino games. The goal is to provide utmost diversity in a cutting-edge platform. And we can definitely say that the operator succeeds in this department.
On top, it is one of the rare casinos that employ cryptocurrencies as well. Being that crypto is the current craze, it is always nice to see when an operator makes extra effort to improve the overall experience of the customer. And that is the same when it comes to the efficiency of the other payment methods. Each is reliable, and consequently secure.
One thing that certain customers may find lacking is a VIP club. However, if we take into account that Cyber.Bet is just starting out, we will cut them some slack and let time do its thing.
To sum it all up, Cyber.Bet is an online casino that follows the latest technological advancements, yet also makes sure to keep the traditional casino spirit. And due to this versatility, Gamblers Connect proudly recommends Cyber.Bet as your next favourite online casino.
Cyber.Bet Casino · 2023 Full Review Details
Restricted Countries:
Cyprus
France
Iran
Ireland
Latvia
Netherlands
Republic of Korea
Russia
South Sudan
Sudan
Syria
United Kingdom
United States