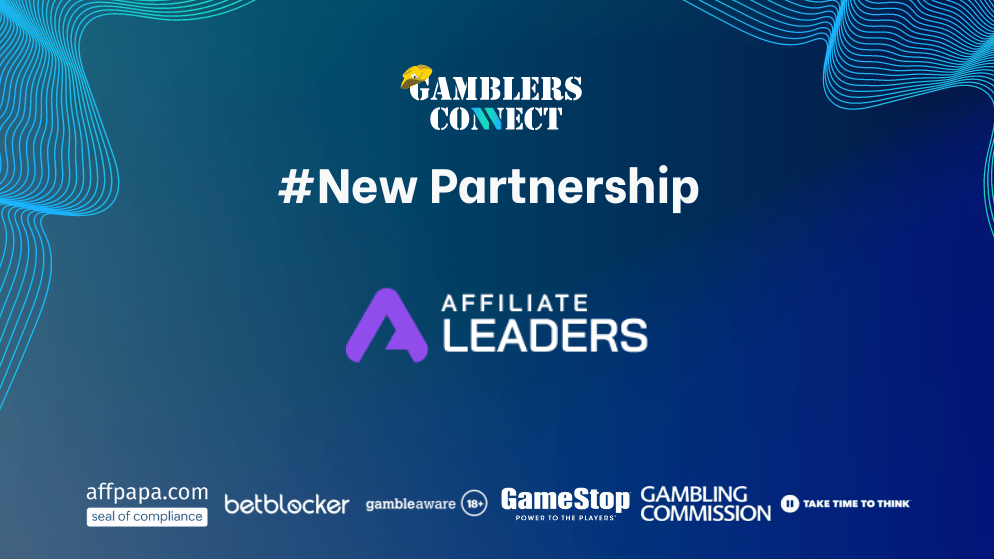 Gamblers Connect is thrilled to announce our latest collaboration with a company that is dedicated to improving the world of iGaming affiliates, Affiliate Leaders.
Affiliate Leaders was created with the purpose of connecting affiliates from all corners of the globe and is dedicated to creating a web of professionals that will drive change through communication in order to take the affiliate market to the next level.
In fact, one of the basic principles of Affiliate Leaders is bringing the iGaming affiliates together, so that they can share ideas, personal insights, as well as experiences, in order to improve the affiliate sector and usher in a new era that is backed by innovation.
Gamblers Connect is particularly happy with our new partnership with Affiliate Leaders simply because of what they stand for, being that we are both part of the same vertical of the iGaming world.
Even more, you know that we are talking about a quality project that truly has the potential to change the world of iGaming affiliates when it is backed by an iGaming behemoth such as SBC.
Consequently, due to the close ties between Affiliate Leaders and SBC, each and every one that will become part of this exclusive network of iGaming affiliates will get a plethora of priceless perks and benefits. This includes:
Brand exposure on all websites of the fantastic SBC iGaming Events
Connecting with operator partners
Editorials, PR, and interviews across the vast SBC Media network
The prestigious Seal of Approval that you can add to your website
And this is not all! Should you decide to become a full member of Affiliate Leaders, you will get special access to even better perks and even more awesome benefits than you can ever imagine. Just have a look:
Complimentary, pre-paid tickets to SBC Events
Exclusive access to dinner and drinks gatherings
Access to the Leaders Lounge
Priceless, strategic partnership opportunities
Invitation-only events
This is why Gamblers Connect highly recommends all iGaming affiliates to go to the website of Affiliate Leaders, and see what we are talking about first-hand. There are very few affiliate companies that truly make an effort of changing our industry, and Affiliate Leaders is definitely one of these gems.