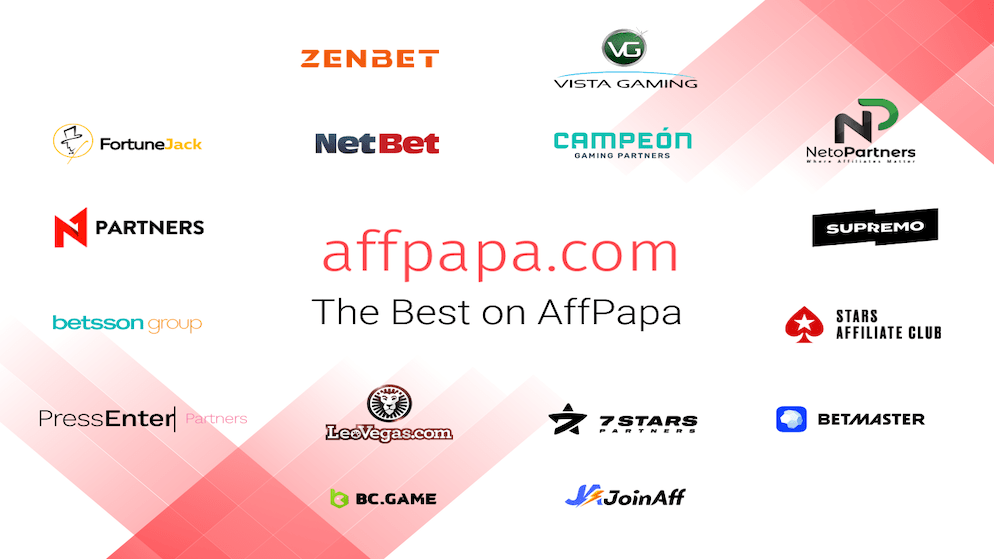 It is our due diligence to inform you that AffPapa, the leading medium for connecting iGaming affiliates and operators, has launched the brand new AffPapa Directory 2.0! The termination date for the current AffPapa Directory is set for the 23rd of January 2023.
The 2.0 version comes with several major improvements and cutting-edge innovations. Not only does this mean that the new Directory is way faster than the previous version, but it also entails new and improved features that were specifically tailored to ease the process of finding new partners.
Status Bar
One of these ingenious upgrades is the new Status Bar feature. Thanks to this new feature, affiliates, and operators can now post their promotions or messages as a status directly on the list page! In fact, you can post literally anything that you believe will attract new partners, whether it is a new offer, a simple status, or something entirely different. Anything that you think will make new partners open your profile!   
The new 2.0 version also enables easy access to vital information for both operator and affiliate accounts on the list page itself. This alone makes the entire search process of finding new potential partners way more convenient, and with that, more efficient.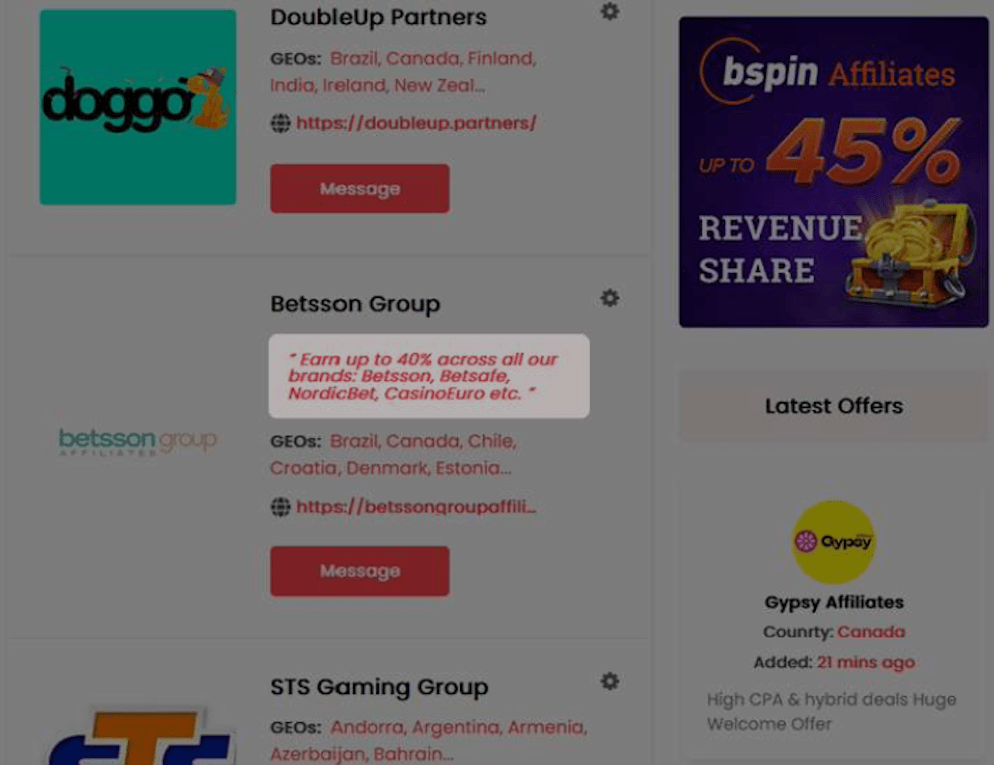 New Filters
Another big upgrade for the new AffPapa Directory 2.0 is the New Filters. Thanks to this feature, now both affiliates and operators will get access to a state-of-the-art filter feature that is sure to drive those new partnerships.
In particular, affiliates will now be able to filter out specific affiliate programs that can precisely show whether the operator in question charges Admin Fees and/or operate with a Negative Carryover.
Similar to this, operators will now have the option to filter out affiliates on whether they do or don't charge Listing Fees.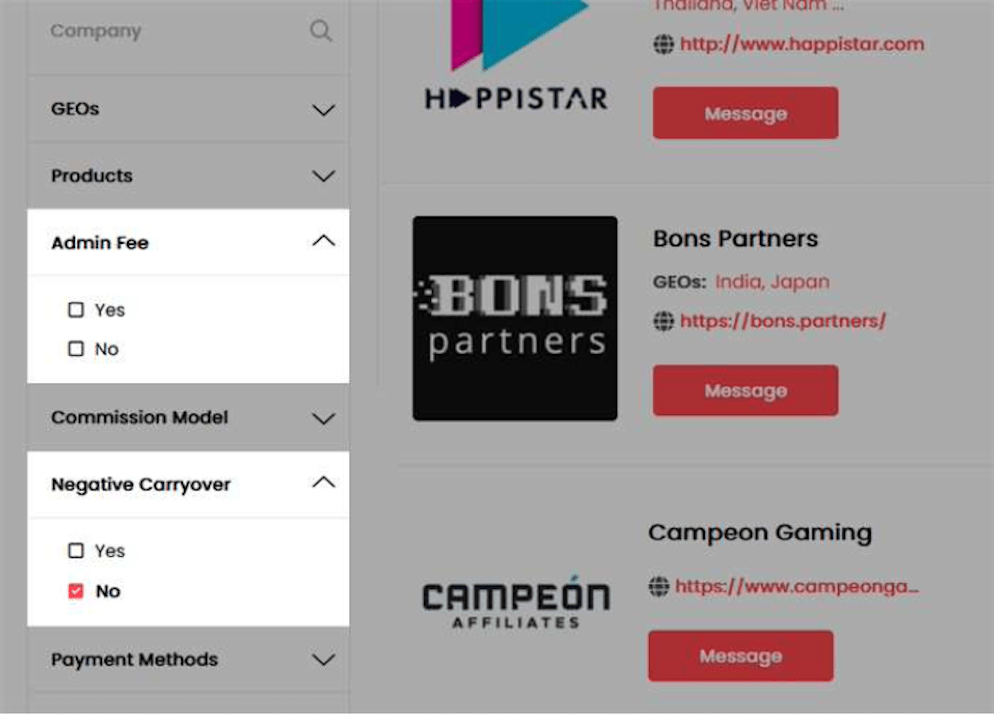 Just have in mind that in order for your profile to be shown with the new filters, you will have to update the new fields. This is because if you search Negative Carryover affiliate programs and you don't update the fields, your profile won't appear in the results.
Either way, just make sure to fill in all the fields and provide as many details as possible. Remember, there is nothing more enticing to both affiliates and operators than a profile that is highly informative.
Thanks to the new upgrades and major improvements of the new AffPapa Directory 2.0, AffPapa will only further cement its spot as the leading entity for bringing the iGaming world together.
Whether you are an affiliate or an operator, the new Directory is all about making the process of forging new partnerships and increasing your visibility. And with these new, cutting-edge features, it has never been easier to find the perfect partner to take your business to the next level.