Playing at popular land-based and online casinos is easy. All you need is to live in a city and have access to an internet connection,  and that is pretty much it. However, there are certain casinos out there that are truly unique, and due to their uncommon nature, they aren't as popular as some of their land-based counterparts, like the Vegas casinos, for example. And when we say unique, what we actually mean to say is some of the weirdest casinos that are located at some of the utmost unimaginable places on the earth. 
And when we say unimaginable, we are talking about places that are so unexpected, that we are sure you will be blown away. So, without further ado, get ready to meet some of the craziest and most unusual casinos ever.
Airplane Casino
Let's face it, there is hardly anyone on this planet that hasn't been to at least one casino establishment at some point in their lives. But we guarantee that none of us have actually visited a casino that is located on a commercial airplane, including yours truly. Yes, you read that right, we are talking about a full-blown land-based, well in this case not really land-based, but a full-blown casino establishment that is going to be located on a moving plane. Talk about the most unusual and unique casinos.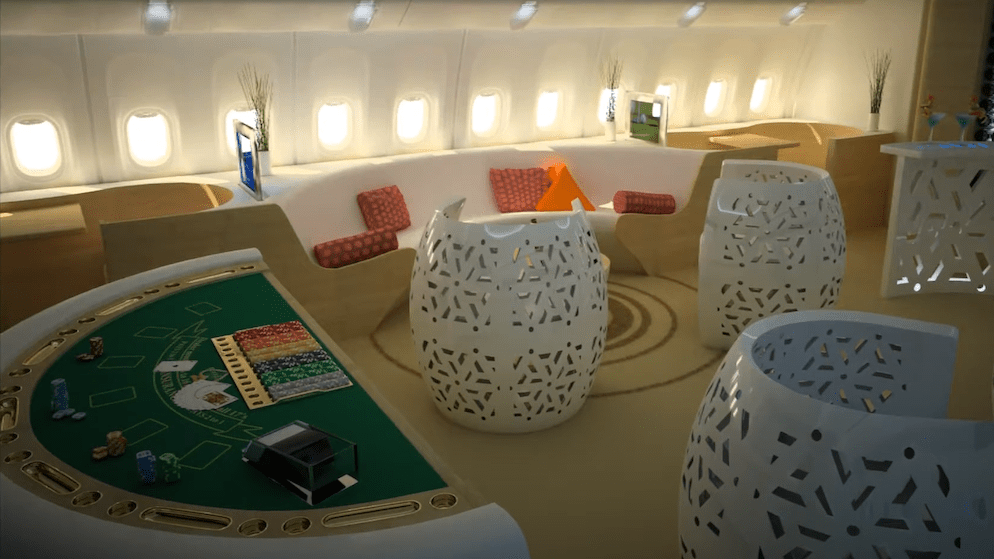 The creative minds behind this groundbreaking idea are Frédérique Houssard, founder of Designescence, and Jean-Pierre Alfano from AirJet Designs. More specifically, they joined forces in 2012 to discuss building what is going to be the first airplane casino ever. As per the words of Houssard and Alfano, the goal was to create a one-of-a-kind casino experience that would be reminiscent of a 50s-like James Bond casino establishment, only this one is going to be located on a moving airplane several thousand feet above the ground.
Being that the blueprint of the casino is already completed, Jean-Pierre and Frédérique are currently in the search of an airline that is going to make their incredible dream come true, with Virginia Airlines as the number one contender to turn this idea into reality. So, you are probably wondering what you can expect from a luxurious airplane casino. High-end VIP rooms, a bar, several casino tables, and overall the best luxurious airplane service that a multimillionaire's money can buy.
Train Casino
Well, it is definitely no surprise whatsoever that one of the most unique casinos in the world would end up originating from Las Vegas, i.e. the state that is known as the capital of modern gambling, Nevada. And in this instance, we have a casino that is located on a moving train. Meet the X-Train, the first casino that will take passengers from Los Angeles to Las Vegas, through the desert, on a real, moving train.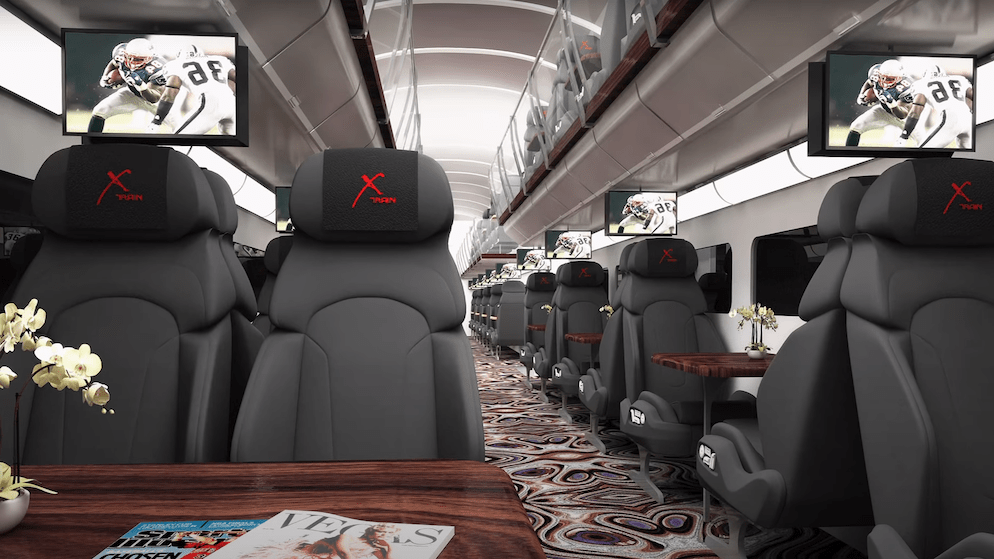 And while for some this may seem like something that is straight out of an action movie, for the creators working for Las Vegas Railways Express Inc., this is soon going to be the reality. The best part is that, unlike the airplane casino where a ticket will probably cost thousands of dollars, with the X-Train everyone can book a round trip from LA to Las Vegas for just $99. Albeit the ride through the desert in one direction is longer than a car ride to Vegas (around 6 hours), it is still definitely worth experiencing.
To ensure that you get a true casino experience, the renovation of the train is said to cost the creators up to a whopping $1 million per wagon. Needless to say, that amount of money gets you nothing short of an excellently equipped casino that comes with pretty much everything you need in order to have the time of your life. This includes slot games, casino tables, and betting, as well as a fully-functioning lounge bar with various beverages and food.
Taxi Casino
We simply cannot comprise a list of the most unusual casinos on the planet without mentioning the taxi casino in the UK. Yes, you read that correctly, we are talking about probably the smallest casino in the world, which in this case also happens to be yet another mobile casino. Created by Birmingham's Grosvenor Casino and located in the second largest city in the UK, Birmingham, this diesel-powered casino cab has all the amenities of a regular casino, including a casino table, dealer, online gambling options, and a bar.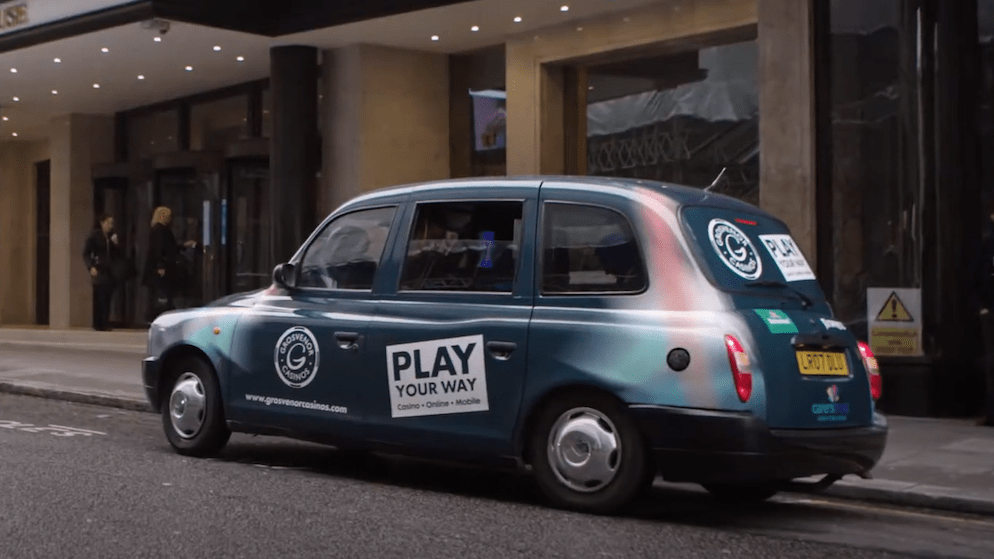 Moreover, the casino cab is a product of the ingenious idea by Birmingham's Grosvenor Casino to promote the new campaign for their chains of land-based casinos called the "play your way", in order to commemorate the extraordinary sports summer of 2016. Once on board the taxi casino, passengers are given two options: to take a free ride to the Hill Street Casino in Birmingham, which is part of Grosvenor's chains, or use the fare to go anywhere they please, as long as they donate to the designated charity "Carers Trust".
So, if you are a fan of casino gaming and you happen to be in the UK, do not waste the unique opportunity to play at the smallest casino currently on the planet. Not only you will get a once in a lifetime experience, but you can also be part of an elite company of players who can brag about playing blackjack or poker while they were being driven in a taxi. And the best part? It is 100% legal and done with utmost professionalism. Just make sure you get on far from the casino so that you can enjoy the ride as long as possible.
Antarctica Casino
Needless to explain the obvious, this seems by far the most unusual casino in the world simply because of where it is located, and that is the most remote place on the face of the earth, the icy continent of Antarctica. With average temperatures of -50°C (-58°F), it is no wonder that this is dubbed the most inhospitable casino on the planet. Nevertheless, it is still a fully-functioning casino, and if you happen to pass through Antarctica (highly unlikely), you can go and visit this small, full-blown casino house.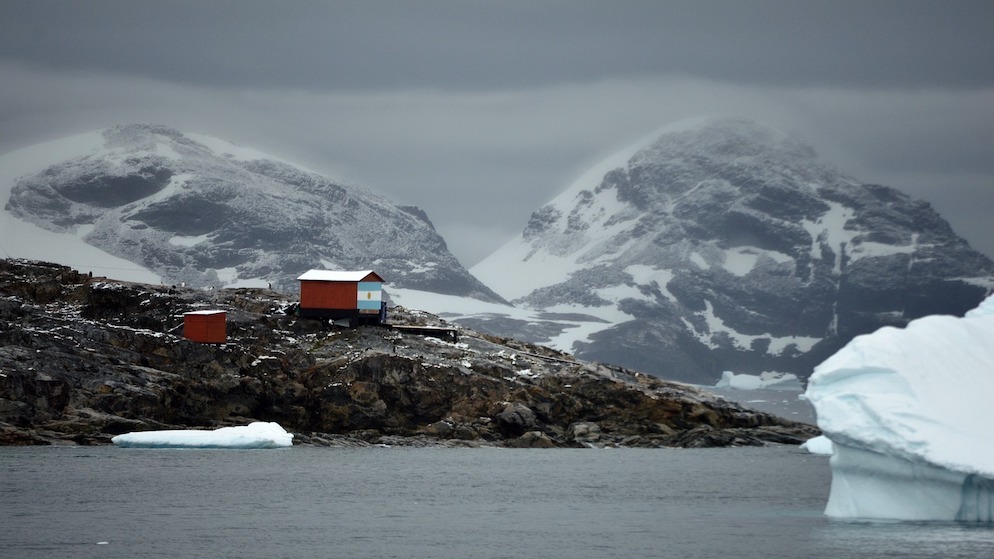 In detail, this casino was established by a team of Argentinian researchers who were in desperate need of some real casino entertainment while they were locked in their barracks during the usual freezing temperatures. That is until they've come up with the brilliant idea to turn one of their small houses into a fully-functioning casino house. So. a team of Argentinian scientists together with a montage crew successfully managed to turn a small barrack in Antarctica into a real casino establishment that operates to this day.
So, if you ever happen to find yourself in the Esperanza Base in Hope Bay, Antarctica (again, highly unlikely), then feel free to visit the first, and for the time being the online casino house that is located on the most southern point on the global map. Not only will you become one of the select few that gets to visit Antarctica, but you can also be one of the handfuls that actually played at a casino in Antarctica. Just make sure to wager wisely since you won't be able to get the chance to go home and get extra playing cash.
Underground Desert Casino
The next contender on the list of most unusual casinos is yet another secluded gambling establishment that is located in one of the most remote places on the planet, the harsh Australian outback. In fact, we can make the conclusion that the Australian outback is easily one of the most inhospitable places on the planet not just because of the scorching heat and lack of people, but because even the handful of animals that you can encounter is most likely to be venomous and harmful for humans.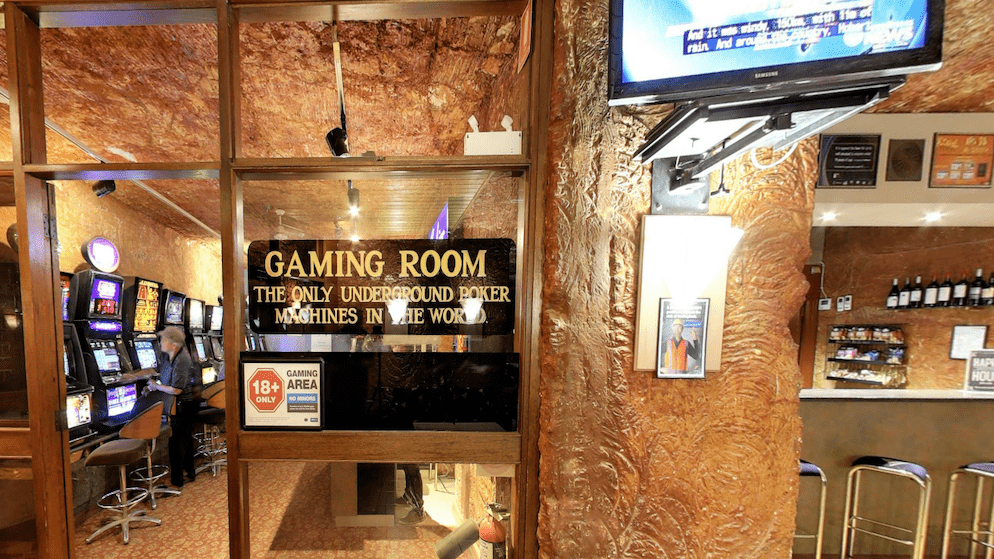 With this in mind, it is truly insane to hear that there is life in the Australian desert, nevertheless a casino, but that seems to be the case. Meet the Desert Cave Hotel. The first people to populate the rocky area of the Australian desert were opal miners, who due to the unbearable heat on the surface decided that the only way to escape the sun was to build their houses underground. Consequently, this is what inspired the owners of the Desert Cave Hotel to create one of the most unique casino experiences on the planet.
But do not let the fact that this hotel/casino is underground and in a desert fool you since it is nothing short of a beautifully designed establishment that will captivate you with its unique rocky design. More importantly, it offers a full list of top-notch casino services such as slots, casino tables, a bar and a restaurant, and absolutely breathtaking sunsets. Today, the nearby opal mine is still active, yet now everyone in the Outback, even the permanent residents of the desert, are living in underground homes.