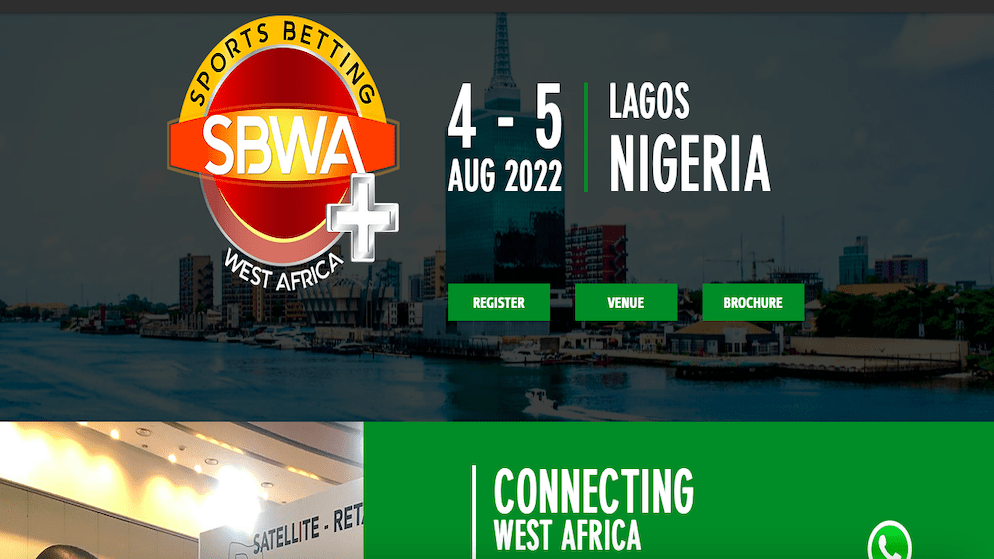 The upcoming 7th annual edition of the highly respectable Sports Betting West Africa+ Summit is about to take place on the 4th and 5th of August in Lagos, the capital of the most populated country in Africa, Nigeria. The reason why this iGaming event attracts solely the finest sports betting operators, gaming regulators, iGaming affiliates and etc, is because the SBWA+ is viewed as much more than just a mere regular event that attracts a lot of people.
More specifically, the SBWA+ will bring together every important brand and individual from both the African and the global iGaming world, and needless to say, it represents a perfect opportunity to improve your capitalizing habits by learning from the best. Despite the topic being the prosperous and vibrant African iGaming scene, this doesn't entail stakeholders that come just from Africa, but from literally every part of the world.
Consequently, this usually means that you should expect a long list of top-quality guest speakers that come from every department of the iGaming industry, with many of the guests representing some of the biggest firms in the African iGaming scene. This includes both high-ranking Nigerian officials such as the Governor of Lagos State Government, H.E. Badajide Olusola Sanwo-Olu, and Dr. Kadri Obafemi Hamzat, Deputy Governor.
Being that the event will take place at the 5-star Federal Palace Hotel & Casino, one of the most attractive hotels in the city, and located just in the centre of the commercial district of Victoria Island. It is also an establishment that is no stranger to receiving awards, being that they won the Outstanding Contribution Award by the Lagos State Lotteries Board, among the most notable accolades.
So, if you are thinking of participating in this year's Sports Betting West Africa+ Summit 2022 in Nigeria, the second thing you should know aside from the date (4th and 5th of August), is that there are different passes/tickets available. Just as with any other seminar or conference, the price of the tickets depends on how much you are willing to spend, I.e. how many perks you wish to enjoy.
International 2-Day Delegate Pass – $795
African 2-Day Delegate Pass – $595
Nigerian 2-Day Delegate Pass – $395
Affiliates 2-Day Delegate Pass – $295