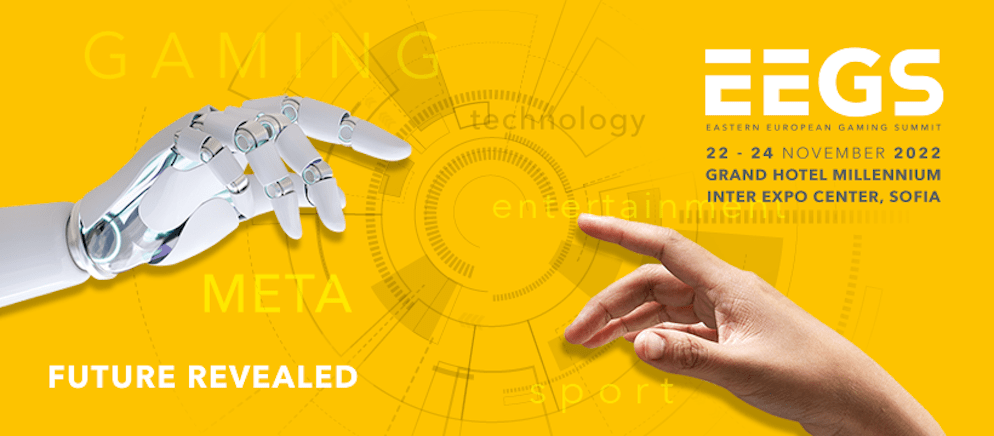 It is our duty to inform you about one of the biggest and most important iGaming events for Eastern Europe, the Eastern European Gaming Summit 2022. This year's edition of what is known as one of the most groundbreaking events in Europe is going to take place in the capital of Bulgaria, the city of Sofia between the 22-24 of November.
More specifically, the Eastern Gaming Summit 2022 in Sofia is the perfect place to stay in touch with all of the latest technological and regulatory advancements from the world of the vast entertainment and gaming industry specifically for Eastern Europe. This means that the EEGS is for everyone involved in the iGaming industry looking to expand their business portfolio, enhance their knowledge of the latest updates on the ever-growing Eastern European gaming scene and learn about the emerging challenges and opportunities.
Due to the importance of EEGS on the global gaming scene, and especially in Europe, just as every year, the 2022 annual edition will gather nothing but the most prominent members of the iGaming industry from all verticals of the market. From here, EEGS will bring together more than 250 representatives of the gaming world from a total of 22 countries.
Needless to say, this level of attendance means that you get a unique opportunity to meet everyone from gaming affiliates, c-level decision makers, regulators, and payment providers, as well as investors and business executives that are always on the look for new business ventures.
Consequently, EEGS provides the perfect platform not just to make long-lasting professional and personal bonds, but also to obtain priceless knowledge on the latest legal advancements and industry updates from nothing but 50 of the finest speakers that the iGaming industry has to offer.
Date: 22-24 November 2022
Location: Sofia, Bulgaria – Grand Hotel Millennium | IEC Sofia