With the start of the FIFA World Cup 2022 in Qatar in less than 2 days, we decided to do a small research and find the best online slots specifically for this occasion. And if we take into account that we are talking about the most popular sport in the world, and with that, the most followed sports tournament on the face of the earth, and being that Gamblers Connect are avid football supporters as well, it was only natural for us to comprise a list of the best slots that are inspired by this glorious event that is the World Cup.
So, sit back, relax, and take a look at what we deem as the most exciting World Cup online slots, hand-picked by our professionals for the biggest and most hard-core football fans out there.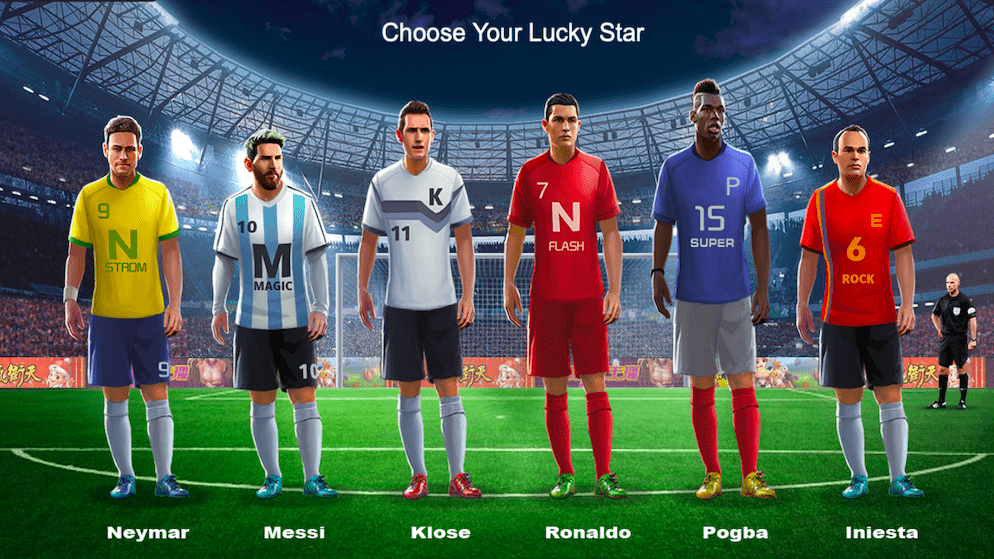 Dream Tech created one of the best FIFA World Cup online slots that literally bears the same name as the biggest football tournament in the world, the FIFA World Cup slot. Not only do you get one of the best football-inspired online slots that feature some of the biggest football players in the world, but you also get a hefty max win potential and some rather exciting bonus features as well. And the best part is that you get to choose your favourite player before the start of the game, which is coincidentally also the most rewarding symbol of the game.
Provider: DreamTech
Bonus Features: Bonus game, bonus symbols, free spins, scatter symbols, wild symbols
Max Win: x10000
RTP: 96.01%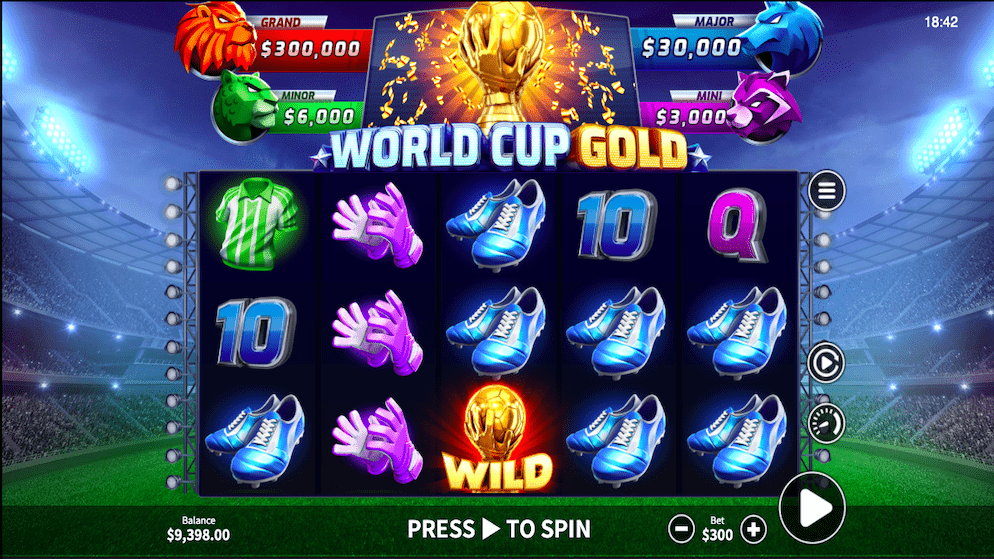 Created specifically for the upcoming World Cup 2022 in Qatar, World Cup Gold is an exciting football online slot that comes with top-quality graphics and some rather complex and engaging mechanics. More specifically, World Cup Gold has 11 paying symbols (6 low and 5 high), 4 in-game jackpots (mini x200, minor x400, major x2000, grand x20000), ticket scatters and trophy wilds, as well as every type of free spins bonus feature that you can imagine. Moreover, the game comes with three different RTP types, including 89.50%, 94.50%, and 96.50%, meaning that you should always aim to find the one with the highest return.
Provider: Skywind Group
Bonus Features: Bonus game, bonus game pick objects, free spins mode, free spins, free spins multiplier, multiway +1024, symbols collection, scatter symbols, wild symbols, reelset changing
Max Win: x20000
RTP: 89.50%, 94.50%, or 96.50%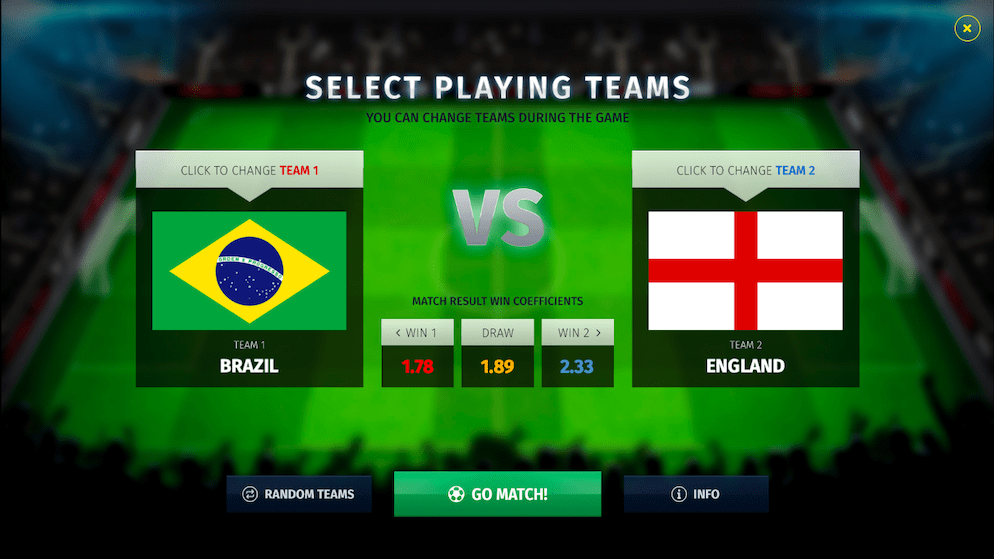 When Thunderspn created World Cup Football they made sure to create one online slot that is 100% inspired by the beautiful game of football. More specifically, right at the beginning, you start by choosing the country you support, and afterward, you are immediately transferred to an authentic football stadium. Moreover, same as the duration of one football match you get 90 spins and each spin is equal to one minute, meaning that the game is over in 90 spins. The real magic happens whenever a football player appears on the pitch since this means that your free spins will reset. Finally, the award that you win will depend on the score when the match is over, making it as authentic as possible to a real football game.
Provider: Thunderspin
Bonus Features: free spins, wild free spins, 3D, respins, isometric, wild symbols, scatter symbols
Max Win: x1000
RTP: 95.4%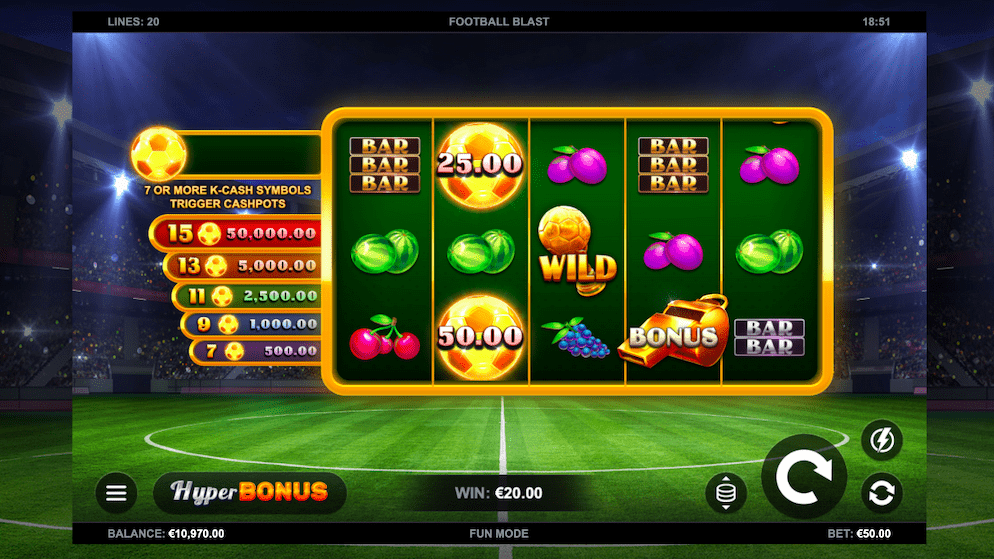 Football Blast is a unique online slot that is just the right mixture of football symbols and fruits. Created by Kalamba Games, Football Blast is a highly engaging online slot that comes with a bunch of exciting bonus features, and this especially refers to the free spins. In particular, you get 9 paying symbols (5 low and 4 high), a rewarding Cashpot Prize, both free spins and K-cash free spins features, a Hyperbonus option, as well as a buy feature which means that you get a chance to prolong your match practically forever. And if we take into account the respins, then the game can truly go on for as long as you are willing to engage.
Provider: Kalamba Games
Bonus Features: Free spins, additional free spins, hold and spin, lock it link, bonus game, bonus symbols, scatter symbols, wild symbols
Max Win: x10206
RTP: 95%-96.4%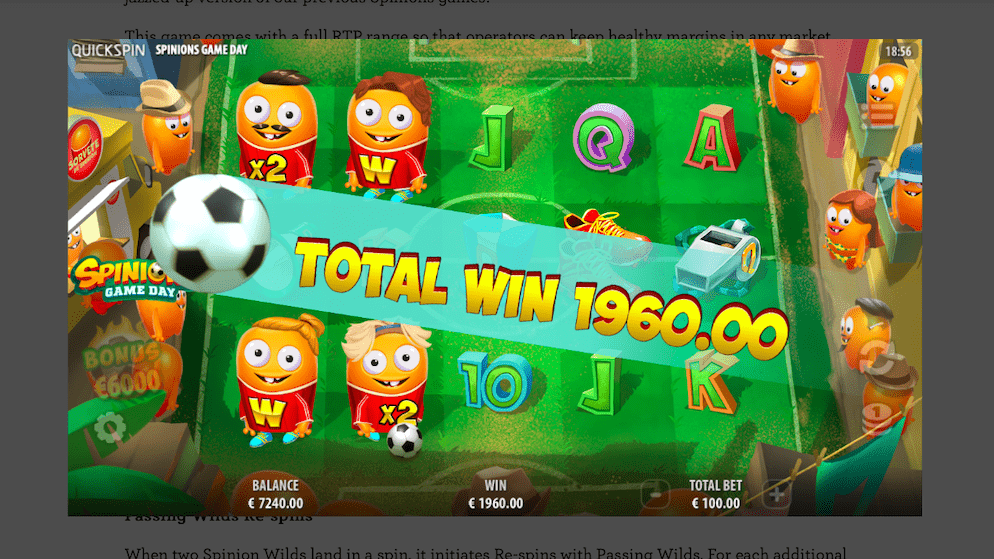 Spinions Game Day is hands down of the most unique online slots inspired by football ever created, and with that definitely one of the best World Cup slots on the market. For one, you get the insanely entertaining and rewarding Buffalo mechanics that are also wilds with multipliers, and due to the major symbol Spinion Wilds, there is also the rewarding Passing Wilds respins feature. The next best thing is the Game Day Bonus round where you get 10 free spins, where the wilds become sticky in order to further increase your chances, and you only need 2 wilds to start the amazing football upgrade multiplier system.
Provider: Quickspin
Bonus Features: Free spins, free spins multiplier, additional free spins, respins, random wilds, additional wilds, sticky wilds, respin wilds, moving wilds, walking symbols, scatter symbols, buy feature
Max Win: x3681
RTP: 94.19%
Brought to us by one of the most popular slot developers, 1×2 Gaming, World Cup 3×3 is definitely a one-of-a-kind online slot that comes in a truly unique layout. While you might feel that the 3×3 layout doesn't offer much excitement, in reality, World Cup 3×3 gives you the chance to play at a whopping 9 slots simultaneously, all of them coming in the 3×3 format. Especially if we take into account the unique feature of this slot where you literally turn off the position on the 3×3 grid that is not "working", and consequently substitute/change the entire grid however you please. Not only does this mean that you are always in full control, but it also makes the entire gaming session substantially more interesting.
Provider: 1×2 Gaming
Bonus Features: Progressive jackpot, multiplier
Max Win: $10000
RTP: 95%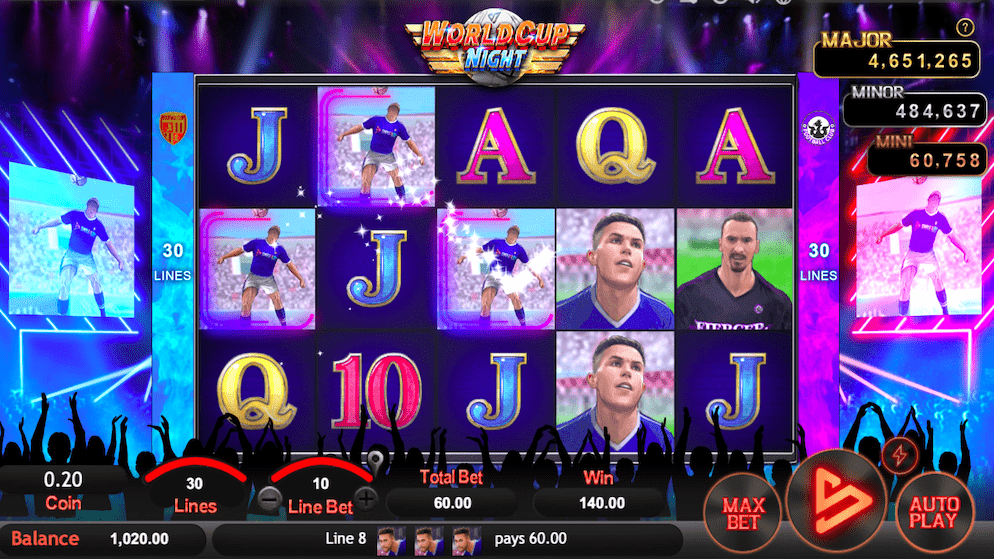 SlotCatalog.
As soon as you start World Cup Night you are greeted by several of the biggest football stars: Cristiano Ronaldo, Neymar, Zlatan Ibrahimovic, David Beckham, Halland, and Alison. Created by SimplePlay, World Cup Night is definitely one of the most visually captivating slots on this list, especially if we take into account all of the details surrounding the grid. Yet this slot is not all visuals. For this to be the case, SimplePlay stacked World Cup Night with a bunch of highly engaging bonus features that are sure to make your effort worth a while. Some of the most striking features include additional free spins, 3 progressive jackpots, as well as two types of wilds.
Provider: SimplePlay
Bonus Features: Free spins, additional free spins, 3 progressive jackpots, random wilds, additional wilds, wilds, scatter symbols
Max Win: Major Progressive Jackpot currently at $4.6 million
RTP: 96.1%