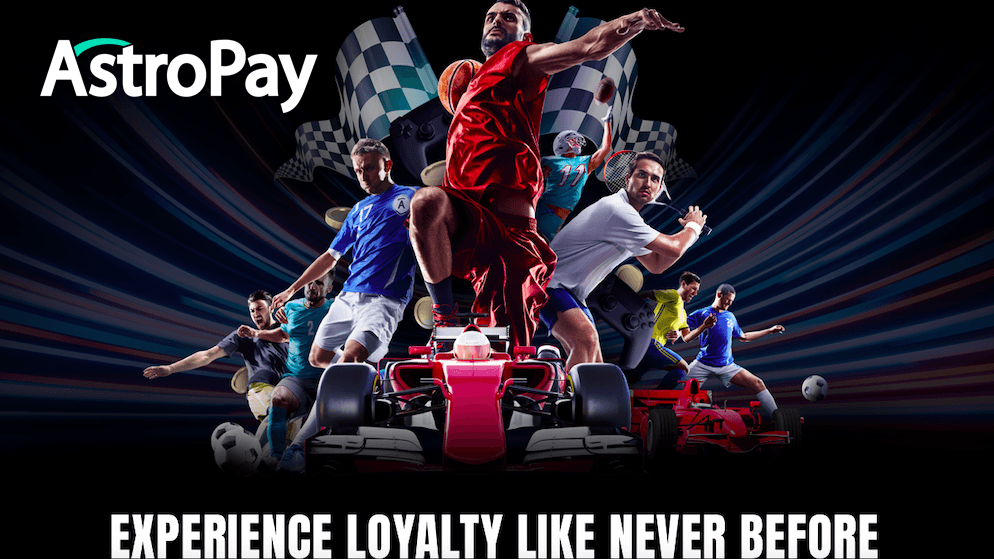 AstroPay, one of the leading providers of online payment solutions has yet another ingenious surprise for its users. Get ready for the brilliant AstroPay Rewards Program, a one-of-a-kind loyalty opportunity where you can win some truly insane prizes and experiences.
The best thing about the AstroPay Rewards Program is that it gives total freedom to you, the user, to choose what type of reward you wish to claim. More specifically, AstroPay allows you to choose your favourite sport, and depending on your choice, you can win various amazing prizes.
All you have to do is pick your passion, and you already stand a chance to win big. So, what are the sports, you probably ask? Well, let's have a look:
Football
Experiences: Wolves experience, stadium experiences worldwide, box tickets to your favourite matches, meet & greet with your team players, play with your friends in your favourite stadium
Merchandising: Brasil t-shirt, kit of your favourite soccer team, Wolves shirt signed by players, Wolves shirts (all models), Wolves Ball
Gaming
Experiences: e-sports experience
Merchandising: VR headset, gaming chair, Xbox, Nintendo Switch, PlayStation 5, Computer, Headphones, FIFA 2023 PS5, FIFA 2023 XBOX
Basketball
Experiences: NBA experience, tickets to the NBA league, meet & greet with an NBA team 
Merchandising: Kit of an NBA basketball team of your choice, basketball ball signed by NBA players, NBA t-shirt
Car Racing
Experiences: F1 experience, box tickets to F1 pits, meet & greet with F1 racers
Merchandising: kit of your favourite F1 team, F1 outfit signed by a racer of your choice
Tennis
Experiences: Grand Slam experience, exclusive tickets to Grand Slam matches, meet & greet with tennis players
Merchandising: tennis outfit, tennis sneakers, tennis balls signed by players, tennis racket
Tech
Merchandising: iPhone 14 Pro, Samsung S22, Samsung Galaxy Watch 4, iPad Air 5th Gen, Amazon Alexa 
The only requirement in order to be eligible to win one of these fantastic awards is to become a member of the AstroPay club which consists of 4 tiers. The goal is simple. Get as many AstroPoints as possible in order to climb the ranks, and reap more awesome benefits each time that you progress through the tiers.
Standard 1X: 0 to 3000 AstroPoints
Silver 2X: 3000 > 20,000 AstroPoints
Platinum: 20,000 > 300,000 AstroPoints
Black 3X: More than 300,000 AstroPoints
In other words, you definitely cannot afford to miss out on this amazing opportunity to claim the insane rewards and prizes from the AstroPay Rewards Loyalty Program. Especially given how bespoke this promotion is, and more importantly, how much you stand to win by doing practically nothing.