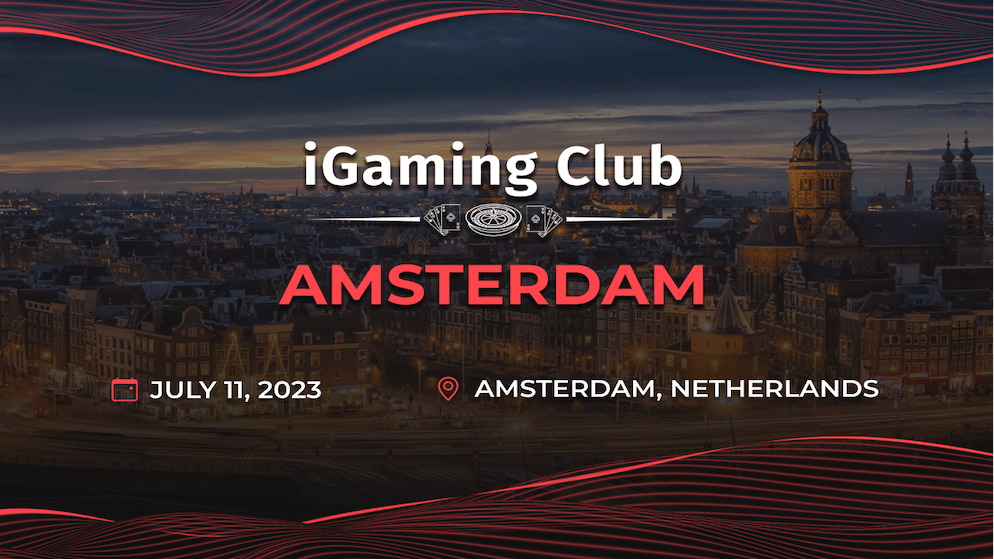 We are just one week away from one of the most anticipated and exclusive annual iGaming events in Europe, the AffPapa iGaming Club Amsterdam 2023. What is especially important about the second edition of iGaming Club Amsterdam is that is the place where it all started, after last year's historic event that solidified AffPapa as one of the leading brands when it comes to bringing the industry together for an exclusive opportunity for networking.
Just as one would expect, the upcoming 2nd edition of iGaming Club Amsterdam will once again offer a platform where affiliates, B2B providers, and operators can meet and forge everlasting partnerships, exchange ideas, and explore potential collaborations. Given the experience and ability of AffPapa when it comes to organizing iGaming events, you best believe that Amsterdam will literally be on fire come the 11th of July.
The reason why we say this is because AffPapa puts a great deal of thought into the networking aspect of iGaming Club Amsterdam, giving its attendees a unique chance to both have fun and connect with potential partners in a professional yet welcoming environment, which is the perfect mix of business and pleasure.
Even more inviting is the fact that AffPapa will host iGaming Club Amsterdam 2023 in the historically important De Bazel building, one of the oldest and most significant buildings in the city. Meaning that attendees will also get the unique opportunity to experience the authenticity of Amsterdam, which further adds importance to this popular event.
From here, we can breakdown the iGaming Club Amsterdam into 4 simple, yet highly effective parts:
Exclusive Networking – an exclusive chance for networking between affiliates, operators, and B2Bs
Top Industry Names – the leading figures from the iGaming industry in attendance
Drinks and Culinary Delights – a special selection of culinary delights and drinks for all attendees
Elevated Ambiance – welcoming and intimate ambiance in the spirit of Amsterdam
So, with this in mind, the conclusion is quite simple. Members of the iGaming should definitely make sure to attend the upcoming edition of the AffPapa iGaming Club in Amsterdam. Especially since it offers an intimate and exclusively tailored environment that is all about conducting productive networking all while enjoying one of the greatest venues in the business. 
Date: 11th of July 2023
Location: De Bazel, Amsterdam, Netherlands