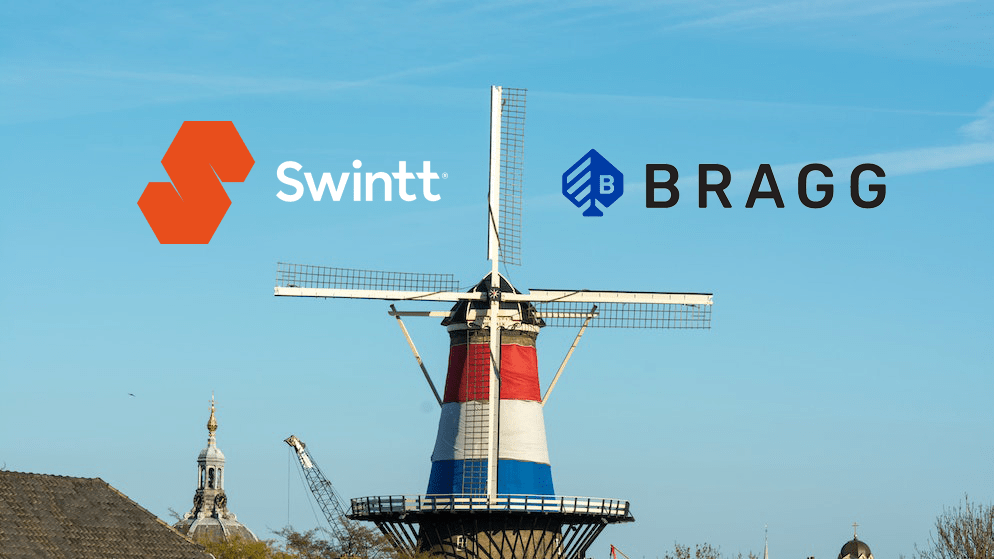 Swintt doesn't show signs of stopping! After a record-breaking 2022 where we saw the iGaming giant of a slot developer conquer numerous global gaming markets, in 2023, the company picks up where it left off and proceeds to expand at a fast pace. The latest, and consequently the first major venture for Swintt in 2023 is the newly-signed partnership deal with the leading producer of iGaming content, the Bragg Gaming Group that will eventually see the company enter the Dutch market.
And it seems like this partnership between Swintt and Bragg Gaming Group is a match made in heaven. Starting already this month, all casinos that fall under the umbrella of the Bragg Gaming Group will get exclusive access to more than 150 games from the fantastic library of Swintt. This includes a plethora of different games ranging from video slots to real-life classic casino titles.
Even more awesome, players will be able to play even the latest games produced by Swintt, i.e. the Premium titles. This includes titles in the liking of The Crown – starring Vinnie Jones, Pots and Pears, Seven Seven, etc. As part of the partnership deal, all casinos owned by Bragg will get access to the most popular titles of Swintt as well, including all-time classics such as Rainbow Gold, Master of Books Unlimited, Seven Books Unlimited, Strom of Egypt, Book of the West, etc.
Another of the popular slot series by Swintt that are going to be offered by Bragg is the slots from the Xtra pack. This includes some of the most rewarding video slots from the Swintt portfolio and includes blockbuster titles such as Monster Disco XtraHold, Aloha Spirit XtraLock, Rock N' Ways XtraWays, Mystic Bear XtraHold, among others.
Consequently, the new partnership between Swintt and the Bragg Gaming Group means that the former will finally break out on the Dutch online gambling market. This is because the vast majority of players at Bragg are from the Netherlands, making for a perfect opportunity for Swintt to add yet another iGaming market to its list, similar to last year's partnership with the Malta-based Energy Casino.
And the CEO at Swintt, David Mann, confirms this fact. More specifically, he states that the partnership with Bragg will enable Swintt to enter, and consequently offer its titles to the vast Dutch iGaming market.
The collaboration will enable Swintt to capitalize on increased market access by connecting with Bragg's numerous online casino partners and offering our award-winning selection of slots to their customers, particularly in the Netherlands, where Bragg Gaming Group has an incredible network of clients.

David Mann – CEO at Swint
On the other hand, the Chief Operating Officer at Bragg Gaming Group, Lara Fazlon, believes that being able to offer its players the amazing games by Swintt is an excellent opportunity for the company to further cement its place as a leader in the Dutch market:
Being able to provide access to the industry's most sought-after suppliers is absolutely key to this, and by adding Swintt Premium and Swintt Select slots to our industry-leading platform offering, we'll be able to provide further choice to our casino clients and enabling them to offer even more exciting games to their customers

Lara Fazlon – COO at Bragg Gaming Group