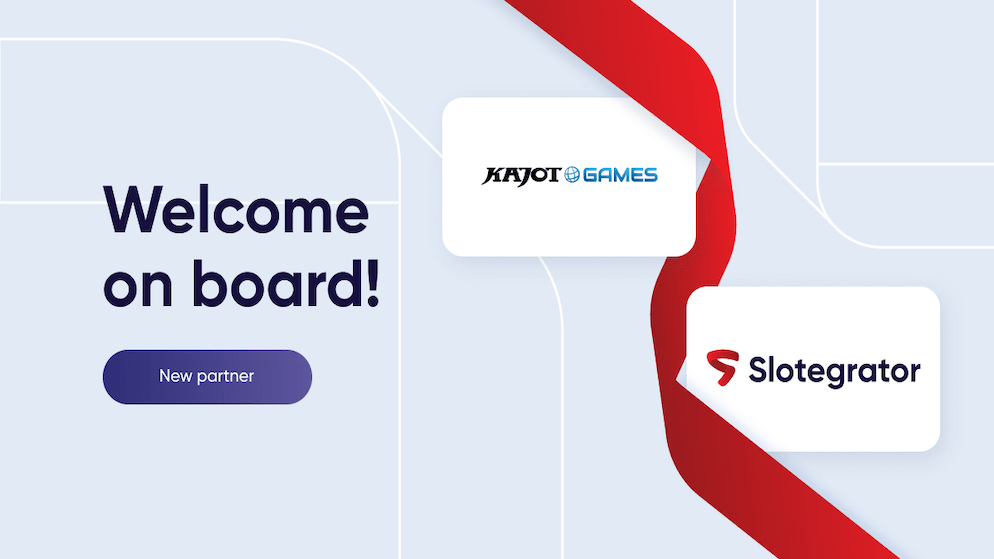 The leading software solution provider in the world of iGaming, Slotegrator signed a new partnership agreement with the veteran casino games developer, Kajot Games. This means that all games from the rich catalogue of Kajot Games are ready to be integrated thanks to APIgrator, the Slotegrator software solution.
Known for its extensive history of creating casino games for over 25 years, it was in 2017 that Kajot decided to shift its focus to producing games strictly for online gambling. And in just 5 short years the studio has managed to create more than 30 iGaming titles, giving players a wide selection of choices ranging from slots to dice. In fact, Kajot expands its library so rapidly that the studio is expected to release over 10 games just by the end of 2022.
Being that the studio uses the latest HTML5 technology, you can be sure that their games offer nothing but vivid 3D graphics, high-quality audio, and ultra-modern design.
Moreover, due to the advanced and multifunctional back office, Kajot also provides 24/7 technical support for a plethora of marketing tools, including bonus games and free spins. In addition, the studio holds a long list of certificates from both independent auditors and official iGamng jurisdictions alike, which consequently allows Kajot to legally offer its services in Europe and South America.
Speaking of, the most popular game among South American players is Chica Bonita, while in Europe the two most popular titles are Tutti Frutti and Super Joker.
If you wish to find more detailed information about the rest of the solutions and games by Kajot, head to the official website of Slotegrator, and you will find all the information you need, thanks to the new partnership deal.
ABOUT THE COMPANY
Ever since 2012, the company Slotegrator has established itself as one of the go-to software and business solutions on the iGaming scene, and this includes both sportsbook and online casino operators.
From here, the number one focus of Slotegrator is the development of iGaming software, providing support for online gambling platforms, and integration of gaming content as well as payment methods.
This means that Slotegrator collaborates with nothing but licensed iGaming developers, and consequently offers a plethora of casino content, including online slots, live casino games, virtual sports, lotteries, etc. Additionally, it also provides data information for sports betting.
The company even helps operators in obtaining licenses, as well as with consulting matters and business incorporation.