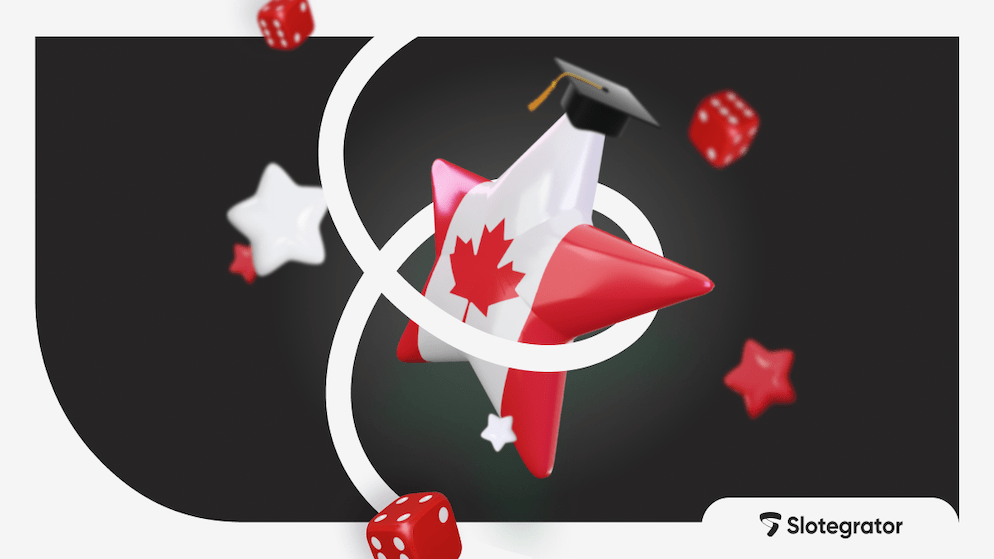 Recognized as a leading iGaming software developer and gaming aggregator, Slotegrator puts special emphasis on providing operators with vital education on how to remain compliant when conquering new gambling markets. Not so long ago, Slotegrator posted an educational video on their YouTube platform in order to provide clarity on the fast-rising Canadian gambling market.
iGaming in Ontario is currently thriving after the government passed the new legislation that cleared the way for private gambling operators to get the approval to offer gambling services. From here it is only natural to ask what these operators need to learn in order to enter the Canadian market, obtain a license, and consequently remain compliant will all those new regulations.
This is where the special Slotegrator Academy comes into the picture, being that its new project puts special emphasis on educating all potential and already established iGaming operators on important insights of the industry, essential information on gambling markets around the world, as well as some rather exclusive secrets and insider information on how to run a successful campaign in these markets. For this matter, Slotegrator just recently issued a brand new video revealing details concerning Canadian gambling legislation and potential risks that operators need to mind.
Back in April of 2022, the government in Ontario officially launched the long-anticipated market to both online casino operators and online betting providers. Interestingly enough, unlike the classic licensing procedure that is present in most markets, the Alcohol and Gambling Commission of Ontario (AGCO) needed two full years to create a unique system which both maintains and controls the industry, while allowing for a rather competitive and liberal market. Due to this approach and according to the projections of AGCO, Ontario should receive $75 million by the year 2025.
AGCO allows for both B2B and B2C operators to register. In order to be allowed to operate, both need to comply with several key demands of the Commission, such as certifying their devices and products by independent laboratories, providing all necessary documents requested by AGCO, paying the mandatory fees, and finally signing the official agreement with the Alcohol and Gambling Commission of Ontario.
Needless to state the obvious, obtaining an official iGaming license is usually a complicated and painstaking procedure that may impose serious challenges for all operators, especially newcomers. In order to save operators time and prevent this stressful process of searching for vital information from various sources, Slotegrator provides a practical and watered-down overview of all the major pros and cons of the Canadian gambling market.
You can find all of the necessary information on the fast-rising Canadian gambling market in the special article issued by Slotegrator, as well as by consulting the company's legal sector which is always open to giving out business advice. Aside from the Canadian market, Slotegrator also assists operators in acquiring gambling licenses in basically all jurisdictions around the world, including Malta, the United Kingdom, Curaçao, the Isle of Man, etc.