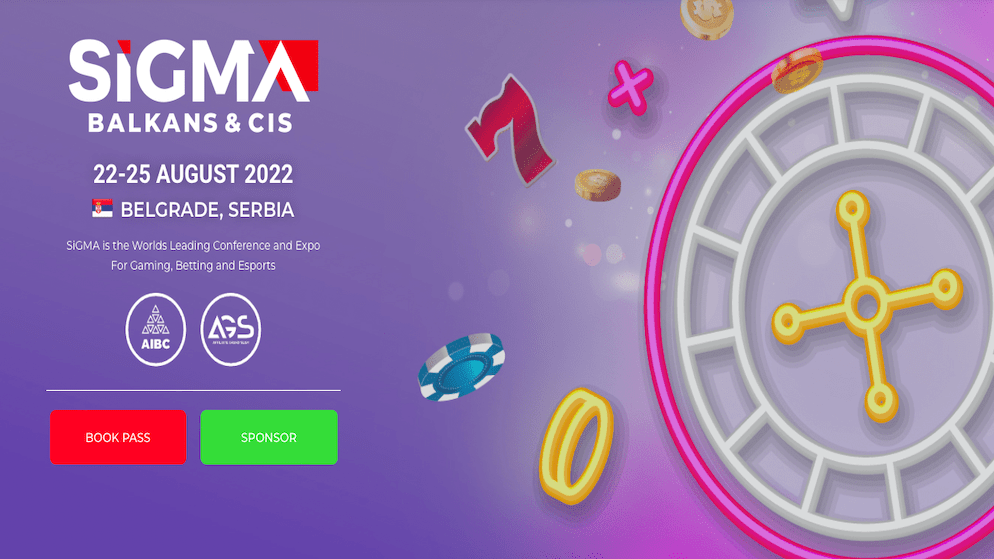 It is with great excitement that we invite you to be part of the biggest iGaming event on the Balkan Peninsula, the Sigma Balkans & CIS 2022 held between the 22-25 of August in Belgrade. Being that SiGMA is known as the leading conference and expo for online casinos, betting and eSports, the Balkans and CIS 2022 in Belgrade is an event that definitely deserves your undivided attention. Especially if you are in the business of forging strong partnerships with some of the leading iGaming companies in Eastern Europe.
Consequently, due to the amazing list of attendees that includes some of the biggest players in the industry, SiGMA Balkans and CIS is the perfect place to have fun, learn something new, and most importantly, form ever-lasting partnerships that are sure to elevate your business to the next level.
Just to give you a glimpse of what you should expect, 47% of the attendees this year are decision-makers or c-level, including representatives from every single iGaming sector you can think of. On top, you will get an exclusive opportunity to meet and greet these amazing individuals in person, which is something that is practically impossible without someone like SiGMA to mediate the meeting.
So, you are probably wondering what to expect. Well, take a gander at the attendees and you will immediately get the full picture:
Operators – 23%
Suppliers – 20%
Affiliates – 17%
Payments – 9%
Startups – 9%
Legal & Regulators – 7%
Media – 4%
Investors – 11%
Lastly, but most certainly not least, we are thrilled to inform you that the Gamblers Connect team of iGaming enthusiasts and professionals will also be part of this year's SiGMA Balkans and CIS event as part of the selected group of attendees that are noted as key speakers. This means that should you find yourself in Belgrade between the 22-25, we invite you to join us and have some of the most productive, yet fun-packed iGaming days of the year.