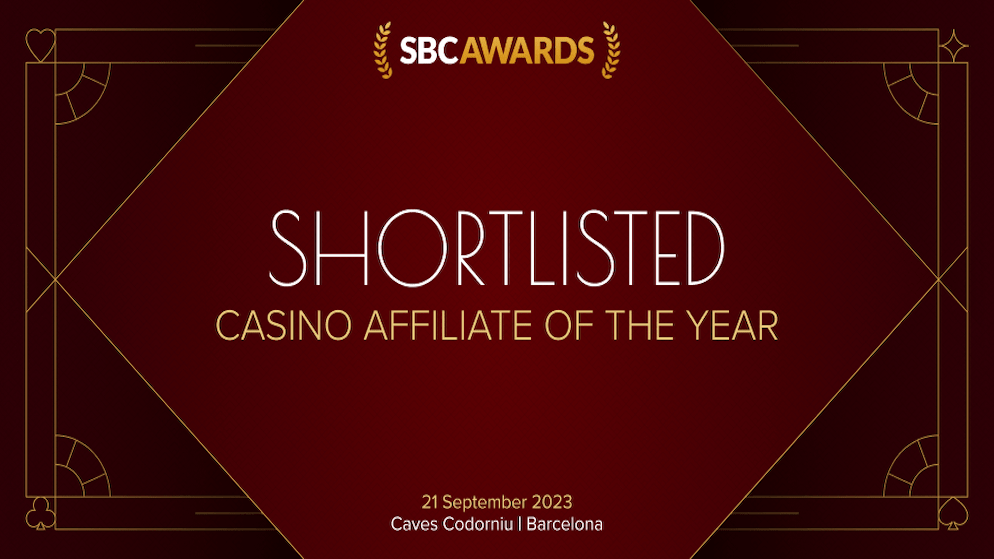 It is with great excitement that we inform you that the much-anticipated SBC event 2023 in Barcelona is just days away! Even more exciting is the fact that Gamblers Connect has been nominated for the prestigious Casino Affiliate Of The Year 2023 at the upcoming SBC Awards 2023 which will take place right after the event is over!
Dubbed one of the most respected iGaming events in the industry, the upcoming edition of SBC 2023 in Barcelona will once again gather an audience of nothing but the most prominent members of the iGaming industry, and that is from literally every vertical.
However, nothing comes close to the iGaming awards that are going to be hosted by SBC on the last day of the two-day summit. In fact, we can confidently say that the SBC Awards 2023 are the highlight of the event, given that every single one of the nominees is eager to see the end results.
And this is also the case when it comes to Gamblers Connect. Especially after winning the News Affiliate of The Year 2023 award at the AffPapa iGaming awards just a couple of months prior to the SBC event, being that is the reward that put Gamblers Connect on the global iGaming map.
This time is certainly no different. All of the hard work and dedication that the Gamblers Connect team puts into maintaining the leading iGaming affiliate website on the internet finally pays off in the form of a nomination from one of the leading iGaming brands in the business, SBC.
Even more so if we take into account that Gamblers Connect has been nominated for probably the most important award of them all, Casino Affiliate of The Year 2023. Needless to say, this only solidifies the place of Gamblers Connect at the top of the iGaming food chain, and as an operator who truly means business.
Regardless of the outcome of the upcoming SBC Awards 2023 in Barcelona, one thing is a fact. This award will only motivate Gamblers Connect to keep working even harder and relentlessly until it is recognized as the leading iGaming affiliate in the industry, and one of the best to ever do it.