UPayCard Overview
Established in 2013 in London by Moorwand LTD, UPayCard main occupation is providing its customers with nothing but the most secure and instant digital monetary transactions. UPayCard is definitely among the most creative and secure online payment methods at the moment. In the beginning, things were a bit grim for UPayCard, given all the fees they were working with. However, after experiencing that learning curve, they managed to lower and eliminate much of their previous mandatory fees. And this did not go unnoticed in the gambling world.
Furthermore, UPayCard allows payments in several different currencies, in addition to allowing clients to transfer their funds to several accounts.
There is also a mobile version which is excellent and enables different methods to load funds in your e-wallet as well. Another major reason why so many users decide to go with UPayCard, is the ability to fund your casino balance directly via this e-wallet. This contributes to even greater security since you don't have to provide any additional personal information or bank details, something that true gamblers value greatly.

UPayCard in the Online Gambling World
Known for its fast transactions and reliable background, UPayCard is a frequent option for a lot of players. The casinos know this, so it is no surprise that you can find this e-wallet in a number of casino houses. Furthermore, this e-wallet offers the possibility to deposit via 3 different means: e-wallet, Virtual Card or Physical card. Note that you must first register an account and open an e-wallet before being able to use the Physical card since the procedure works with manual requests. Moreover, another big bonus is the fees. This e-wallet has one of the lowest fees of all. Consequently, if we take into consideration all of the above, we can easily see why UPayCard is the first choice for many veteran gamblers. Safe, reliable and fast.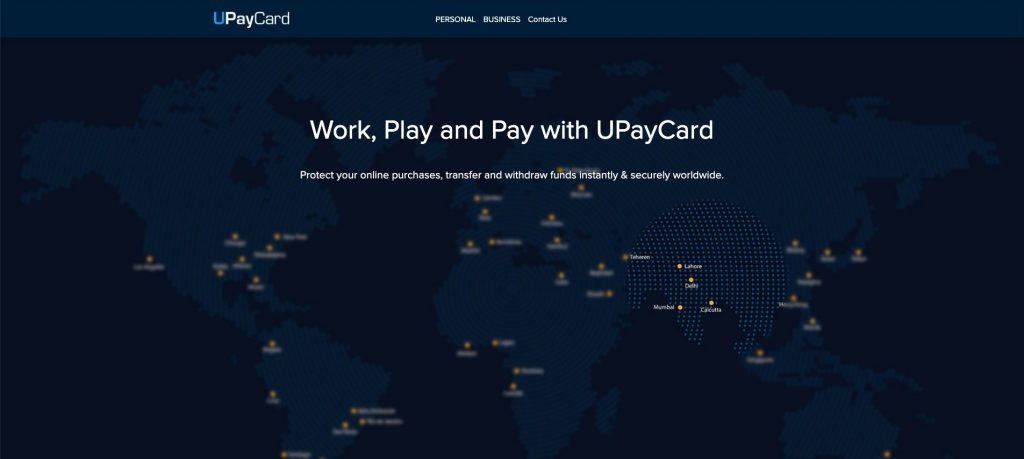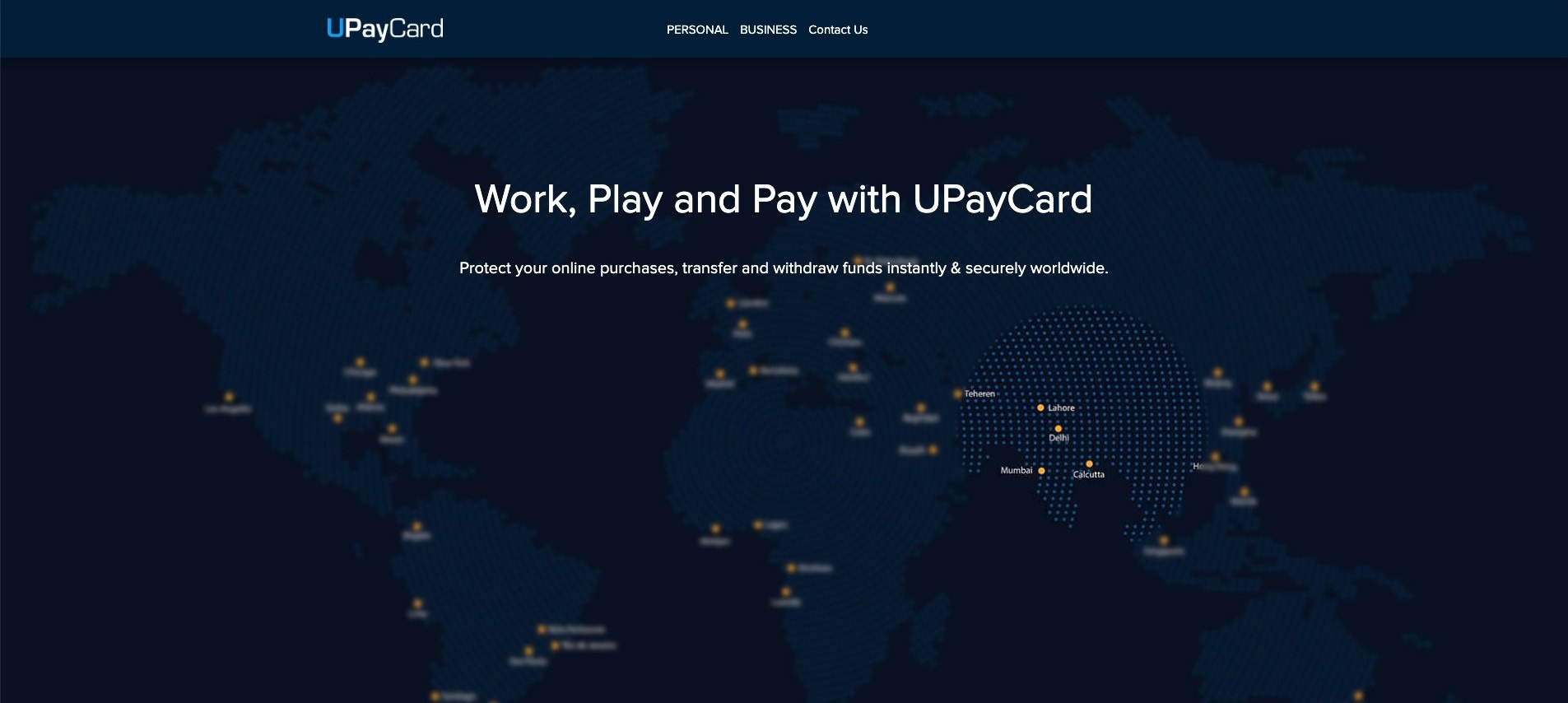 Visit Online Casinos that accept UPayCard
How to Deposit With UPayCard
For starters, it is good to know that you can both deposit and withdraw with UPayCard. Now, in order to make the first deposit, first, you will need to sign up with an account. You will have to enter all of your personal details and choose a preferred currency for your e-wallet. Afterwards, you will receive a confirmation email, but not before all of your data is scrutinized for verification. As soon as your account is ready for use, just follow the simple steps below in order to deposit:
Find a casino that supports UPayCard
Sign in & go to Cashier
Select UPayCard
Enter Personal Info
Enter the Amount & Confirm
Have Fun
Moreover, as said above, this e-wallet offers several payment options. You can use your e-wallet, your digital card or a physical card. Furthermore, you will receive the virtual card along with all information as soon as you register. And after you can use this card for purchases, gambling or simply whatever you wish. Furthermore, users with an account at UPayCard can request a physical card as well. You can use the physical card for purchases globally, or withdraw funds at any ATM that is compatible with your card.
However, please note that both the virtual and physical cards need funding prior to using them since the funds from the e-wallet cannot transfer automatically. Moreover, note that deposits of EU citizens are subject to 1.2%, and for the rest of the world this fee is 2.9%. Furthermore, any transfer with UnionPay has a 5% fee, while using Bitcoin will make you subject to an additional 1% charge.
How to Cash Out
UPayCard goes both ways when it comes to deposits and withdrawals. It is fast, convenient and safe, which is just enough for the everyday gambler. The procedure is relatively easy and simple. After you are done with your playing, just go to the Cashier section. Then select UPayCard as a payment option, and afterwards just enter the amount you wish to withdraw. Just have in mind that if you are a first-timer, the withdrawal procedure might take a bit longer than usual. That is due to the fact that you will need to confirm your identity before you can withdraw. In addition, you can also use your virtual or physical card for withdrawals as well. The only condition is you need to make at least one deposit with either of the cards you wish to use.
Note that if you wish to withdraw via your UPayCard account, you will have to pay a fee of €10, if you are an EU resident. For the rest of the world, this fee is €25. Additionally, same as the deposits, cryptocurrencies are subject to an additional 1% charge. Also, there is a €3.50 withdrawal fee and a 1% balance inquiry fee, should you decide to use your physical card at an ATM.
UPay Card FAQs