Payz Payment Method Overview
We can say that in a way, the other member of the big three payment method providers along with Skrill and Neteller, is Payz. It offers fast and secure transactions, along with safe money transfers. Despite originating in 2000, in the beginning, Payz (firstly known as EcoPayz Card) had struggles breaking out in public. This was mainly due to the lack of availability, along with merchant distribution. However, this has changed in recent years, thanks to their new Payz Affiliate Program, which enabled better communication and connection between them and the customers. In addition, Payz is a payment method that is constantly working on adding more merchants and expanding both in presence and availability.
Moreover, security shouldn't be a concern, given that they have been officially regulated by the FCA from the UK since 2011, in addition to being authorized to issue electronic money. All in all, we have one of the more safely regulated payment methods, with almost a guaranteed rise in popularity in the near future.

Payz As A Payment Method in the Online Gambling World
Being a 'sibling' of Neteller and Skrill, you can be sure to find Payz a lot in the gambling world. As we mentioned earlier, that is mainly due to the fact it is easy to use and offers safety. Some of the most known casinos that offer this payment method are 32Red Sports, William Hill, VBet, Mr. Play, JackpotCity Casino etc. Consequently, more than 150 casinos have this method in their arsenal. In addition to deposits, you can also use this method for withdrawals as well. The transactions are quite fast, so you can rest assured that you won't spend too much time waiting for your money to reach your balance.
Although not as much present as Neteller and Skrill, you can find Payz as a regular payment method in quite a decent number of casinos. And with its popularity only growing and fast expansion, you can be sure that more and more betting houses will add this method as an option. We really couldn't see any reason why they shouldn't give it provides the same top-notch service as some similar e-wallets.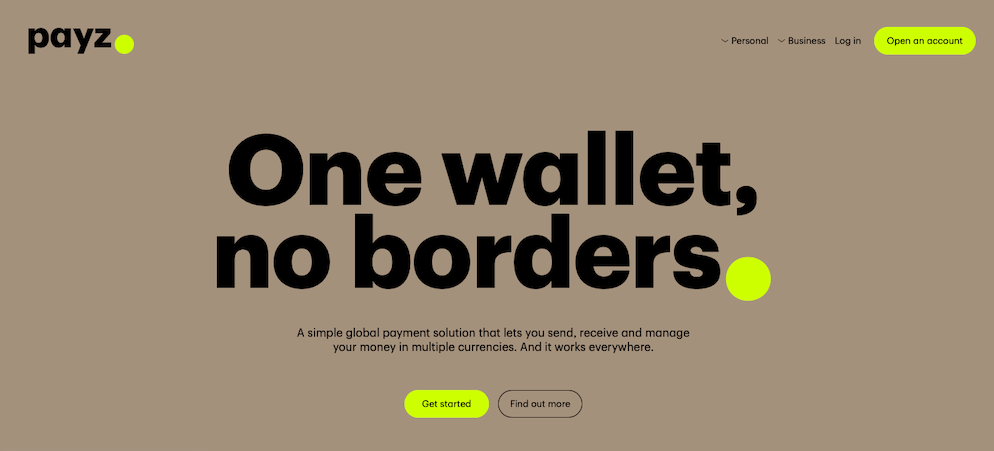 Visit Online Casinos that accept Payz
How to Deposit With Payz Payment Method
We found that Payz is a really user-friendly and easy-to-navigate payment method. The first thing you need to do is to create an Account with Payz. After that you can deposit funds at Payz via one of the following payment methods:
Debit/Credit Card
Residence Deposit options
International Bank transfers
In addition, there is a deposit method instruction option. You can enter this option by logging into your Account and selecting 'Deposit Funds' in the Menu. Furthermore, note that for bank deposits you should insert the payment reference in the 'Payment Details' section in the payment order. If you wish to deposit your funds via Payz into a casino house, you should go to the cashier page of your online casino provider and choose the method. This applies should you choose to pay directly from your bank account. Consequently, after entering the designated amount you wish to deposit and confirming the transaction, your funds will be instantly transferred to your Payz casino account.
How to Cash Out
Again, cashing out and making a withdrawal with Payz is quite easy and safe. However, like all e-wallets, this one is also a subject of certain occasional fees. These fees are mostly applicable for specific methods and transactions. We know that a lot of people are against fees when doing transactions, and it has a few benefits as well. For example, the speed. The whole procedure is over in a matter of minutes, tops. Much faster than a regular card or banking method, as is the case with all e-wallets. Additionally, all of the withdrawal fees are variable and depend on the transaction and merchant. The same factors contribute to the time in which the Payz payment method processes transactions. We found that the maximum waiting time is around 48 hours until the funds are in your wallet.
Also, the fee range is decent as well, with percentages and prices varying from 0.5%-4% at the most. Consequently, the withdrawals depend on which Payz tier your account is. For regular accounts, you are subject to $7.24 – $12.27, and for VIP status you will pay $3.56 – $8.59. All in all, we highly recommend this type of transaction, given its safety and transparency.
Payz FAQs