PaysafeCard Overview
You will probably encounter the most common payment method at any online casino globally. That is our definition of PaysafeCard. Since its beginning in 2000, it came on the scene as a reliable and convenient partner for safely conducting your digital transactions. This European prepaid card has an annual revenue of around 1 billion dollars. Such crazy numbers shouldn't come as surprise, given that Paysafecard is part of the PaySafe Group along with Skrill and Neteller. And consequently, it is no wonder why so many casinos use these three methods almost religiously. However, Paysafecard is unique to other e-wallets in the simple fact that the whole money transfer procedure is far more convenient.
For example, all you need to do is buy a voucher from a local authorized seller, and enter the 16-digit PIN. No personal or card details, no painstaking verification procedure, nothing. Consequently, you can find Paysafecard in over 40 countries worldwide, except for most of the English-speaking geos. With more than 650 thousand worldwide merchants, you can be sure that Paysafecard is one of the big dogs.

Paysafecard in The Online Gambling World
This digital prepaid card is definitely present and available at a lot of online casinos. And we mean a lot. This method is so popular, that in fact over 200 online casinos have this as an option. It has become a sort of holy grail when it comes to the so-called 'mandatory' payment options. A big reason for this is the anonymity you are getting with Paysafecard. As said earlier, there is absolutely no need for any personal details prior to registering and depositing with this method. You buy a prepaid voucher, enter the PIN and your account is ready for use.
The procedure is fairly simple and it goes without saying, safe. The only issue for some players is the certain maintenance fee that is mandatory and usual for such services. All in all, it is an excellent way for your to conduct your gambling activity in a secure and anonymous environment.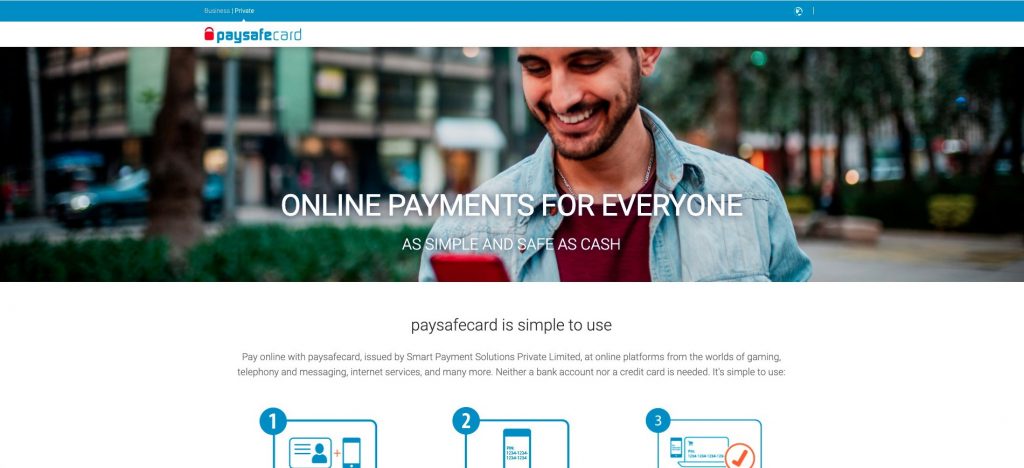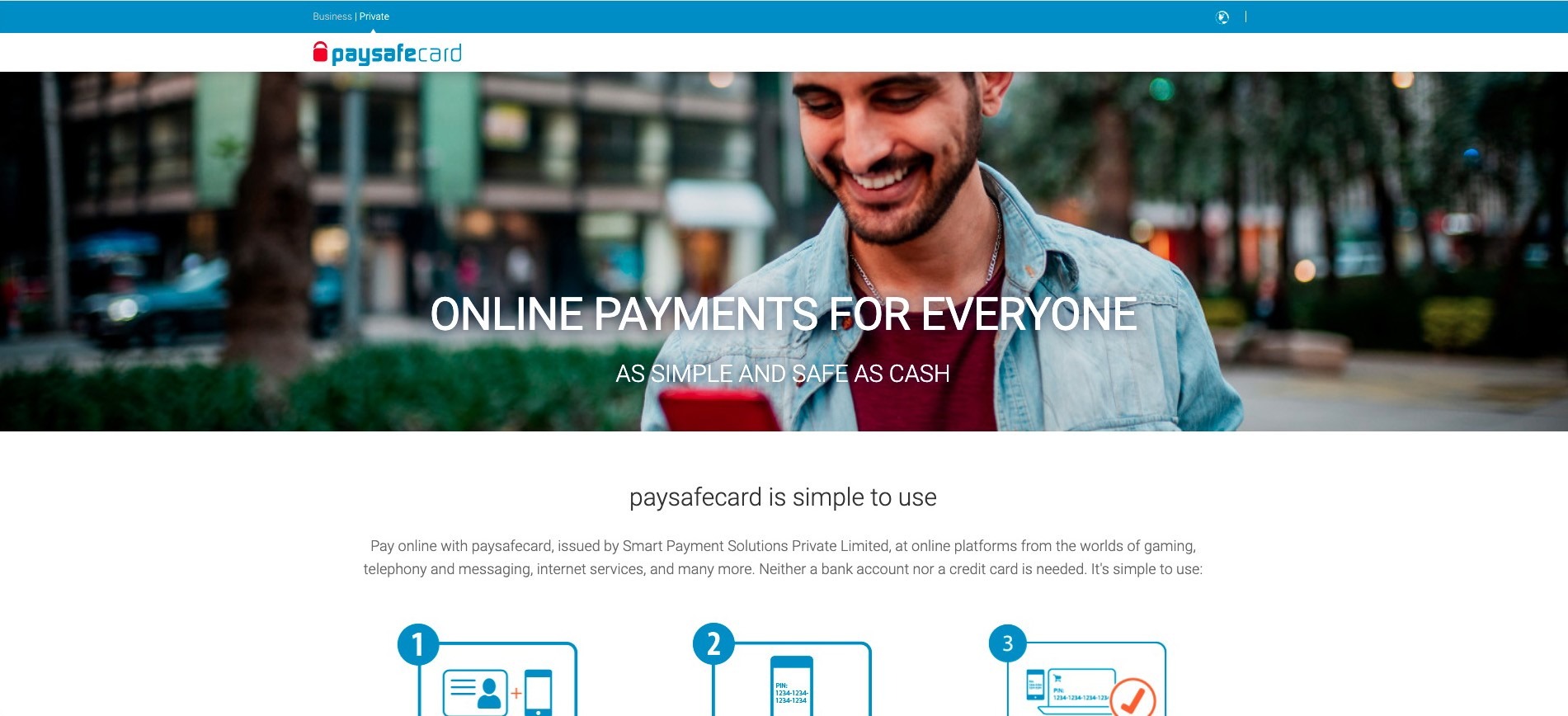 Visit Online Casinos that accept Paysafecard
How To Deposit
Depositing with PaysafeCard is quite an easy and painless process. The first thing you need to do is register an account with Paysafe. Afterwards, you will need to purchase the prepaid voucher from a local and authorized seller. This can also be done online via an exchange company. However, make sure that the company is legitimate and not a scam since scams are an ever-present danger in the gambling world. After successfully purchasing the voucher and obtaining the 16 digit PIN code, all that is left for you is to enter the PIN and start playing:
Find a Paysafecard casino
Log in
Enter the Paysafecard details
Make a Deposit
Have Fun
Additionally, note that casinos do not ask for a fee when depositing with Paysafecard. However, there is a 2 USD maintenance fee which is mandatory and will be billed automatically with any funds that are left in your account.
How to Cash Out
Cashing out is the same as depositing, easy. After you are done with your gaming and you wish to withdraw your funds, just go to the cashier section again. Select it as a payment option, and select your amount. Mind that this amount is usually between 20 and 1000 USD, and this limit depends solely on the casino. As soon as you as for a withdrawal request, the funds should instantly arrive at your My Paysafecard account balance. Then you are all set. Furthermore, it is good to know that if you have an MY Paysafecard Mastercard, you have the unique perk to withdraw money from an ATM or spend it accordingly on any website that accepts Mastercard. Consequently, despite having it as an option, most users decide to use Paysafecard for depositing only.
Paysafecard FAQs