Paykasa Overview
With Paykasa we have another excellent online prepaid payment method, and perhaps the ultimate payment experience for all players from Turkey and Greece. And the company takes this literally. For starters, their slogan is 'instant online payments, so you immediately get a glimpse of what Paykasa is all about. Furthermore, this company started out in October 2015, with its base being in London, England.
Today, the company has offices in Cyprus as well. One of the biggest reasons why so popular is the fact that it is completely anonymous. You can sign up and register an account by just entering any name, or email and accepting the terms and conditions. After that, you are set.
This is of high value among any customer, yet along for seasoned gamblers such as our clients. In addition, the popularity is only growing, given that Ukash and Paysafecard are no longer available in the select market. This, in addition to the modern features and instant transactions, are the perfect time for Paykasa to swoop in and fill the market gap.

Paykasa in the Online Gambling World
Paykasa's goal is to make online purchases easy, safe and convenient. And with such traits, it is bound to end up in the casino's cashier list at some point. The whole procedure with depositing with Paykasa is quite simple since all you need to do is purchase a prepaid voucher. The rest is easy. The deposits are instant, and there are no fees whatsoever. Casinos such as Spin Casino, Jackpot City, 22bet and etc, all have this prepaid method as an option at your disposal. The only kicker is that at the moment, the service is only for users from Greece and Turkey.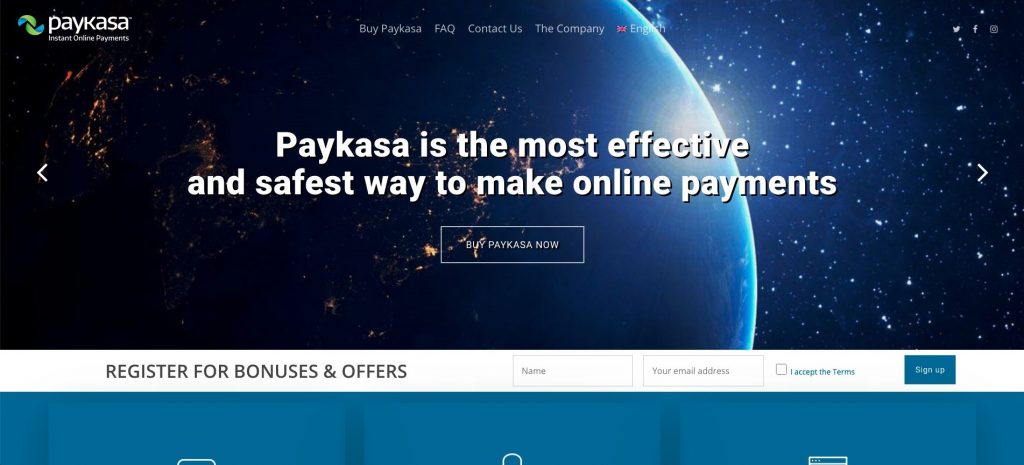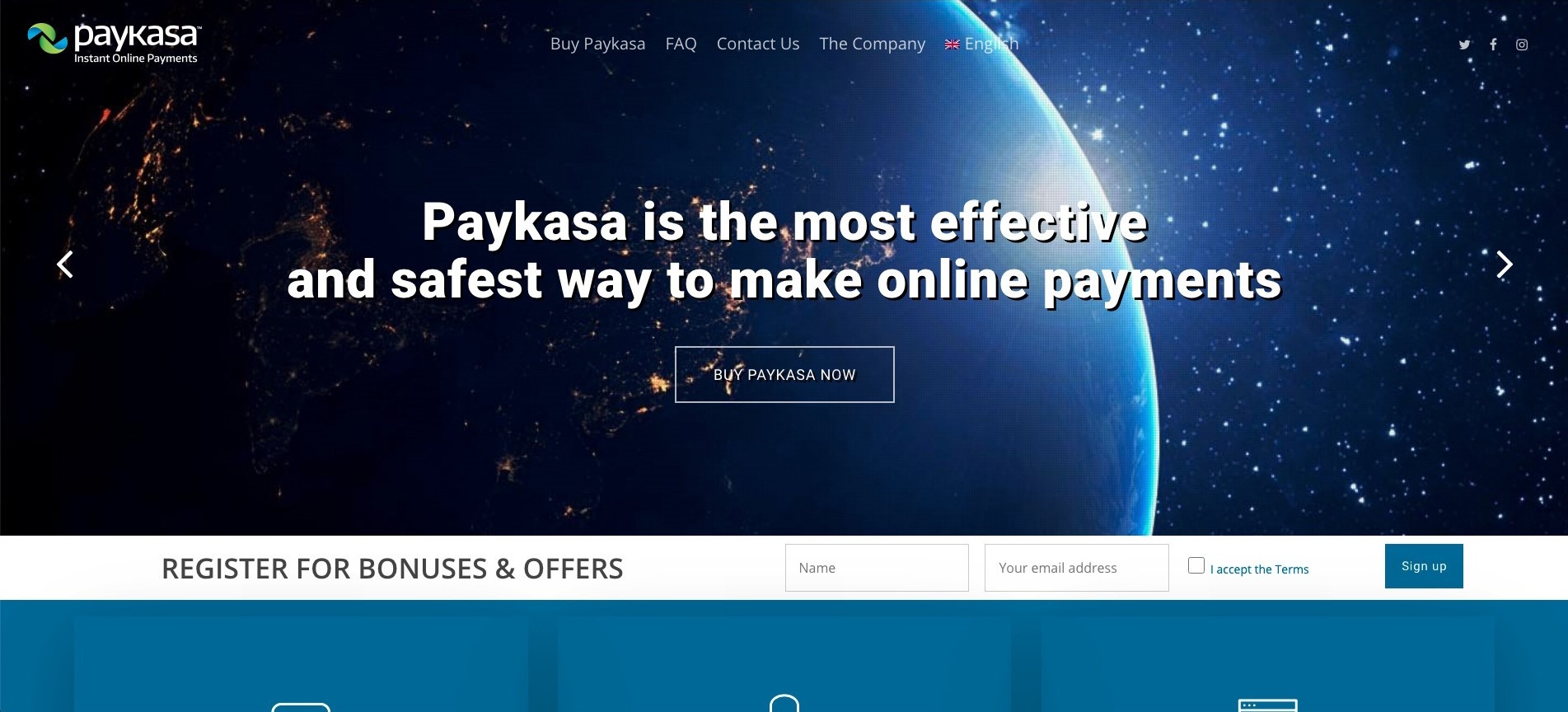 Visit Online Casinos that accept Paykasa
How to Deposit
Depositing with Paykasa is simple. The first thing you need to do is register an account. The process is challenge-free and anonymous, so you should be done in a matter of minutes. The method acts as a gift card, given that later you are able to buy their vouchers which are essential for making a deposit. Furthermore, you need to purchase these vouchers from an authorized distributor/reseller, and their prices range from €5 to €150. Consequently, after making the purchase just log in to your account and just select it as your payment option. Now you are set to make your first deposit. Below you can see the value of the prepaid Paykasa vouchers:
Note that you must use the entire value of the voucher at once, meaning you cannot divide them into smaller pieces, or leave funds in a card you do not use too often. Additionally, have in mind that this system is compatible with both Visa and Mastercard.
How to Cash Out
Cashing out is a bit simpler procedure, if we compare it with depositing. If you wish to withdraw your winnings, first you need to log in to your User Account and make a request. Then choose the Paykasa voucher as a cash-out option, in order to receive a valid 12-month voucher for the value you are withdrawing. This is done in partnership with the casino. Moreover, you can redeem the voucher card into hard cash, or you can repurpose it for anything you wish. All in all, Paykasa provides fast payouts in a secure and transparent environment. No fees come with Parka, so if you encounter anything alike, it is probably fees from a third party.
Paykasa FAQs