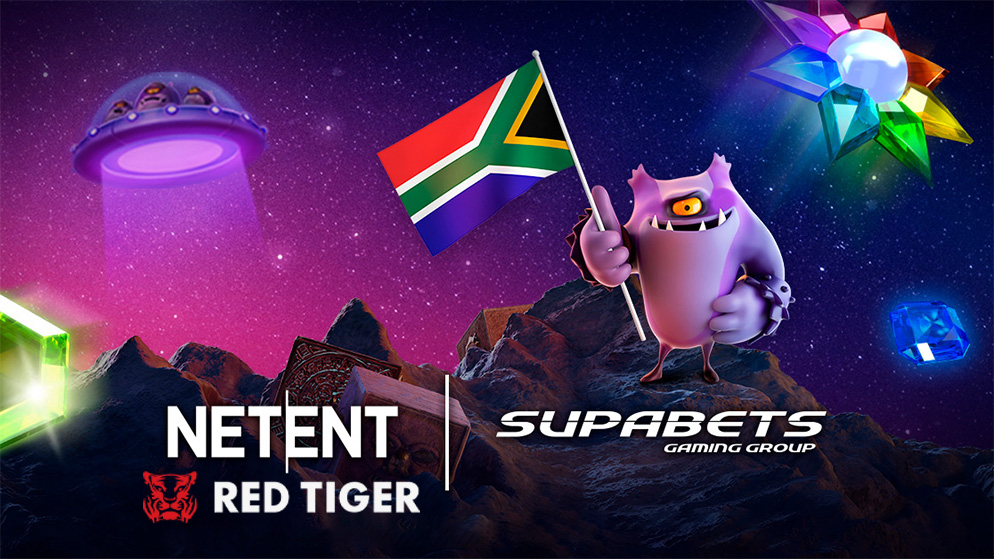 Two of the biggest iGaming developers in the world, NetEnt and Red Tiger, started a new partnership deal with the gaming group Supabets, thus making the South African operator the first in the history of its country to offer a selection of video slots. More specifically, as part of the deal, and after NetEnt and Red Tiger got the approval from the Mpumalanga Economic Regulator (MER), the official market regulator of South Africa, Supabets will receive a total of 175 slots. However, this is only the first "batch", being that it is expected this number to drastically increase by the end of the year.
Interestingly enough, this is not the first time that NetEnt and Supabets work together. In fact, NetEnt already signed a partnership deal to be the main provider of casino games for Supabets as well, which according to the CEO of Evolution Services SA, only further "strengthens the bonds between the two companies." Moreover, the CEO went on to state that as a result of the deal, Supabets will get exclusive access to the unique portfolio of all NetEnt and Red Tiger slots. And even more importantly, the players will now be able to enjoy the full spectrum and diversity of their online slots, something that wasn't possible prior to the signing of this partnership deal.
Furthermore, the managing director of Intelligent Gaming, the parent company of Supabets, Mark Palxton-Harrison, says that the company is absolutely thrilled to finally be granted the MER approval in order to offer the "world0-class slots" that NetEnt and Red Tiger are offering. In addition, the director states that they look forward to adding the portfolio of games to all of their other remaining SA clients who operate in several African countries.
Launched in 2008, Supabets owns and operates both land-based and online casinos in several different African countries such as Ghana, Zimbabwe and Tanzania.