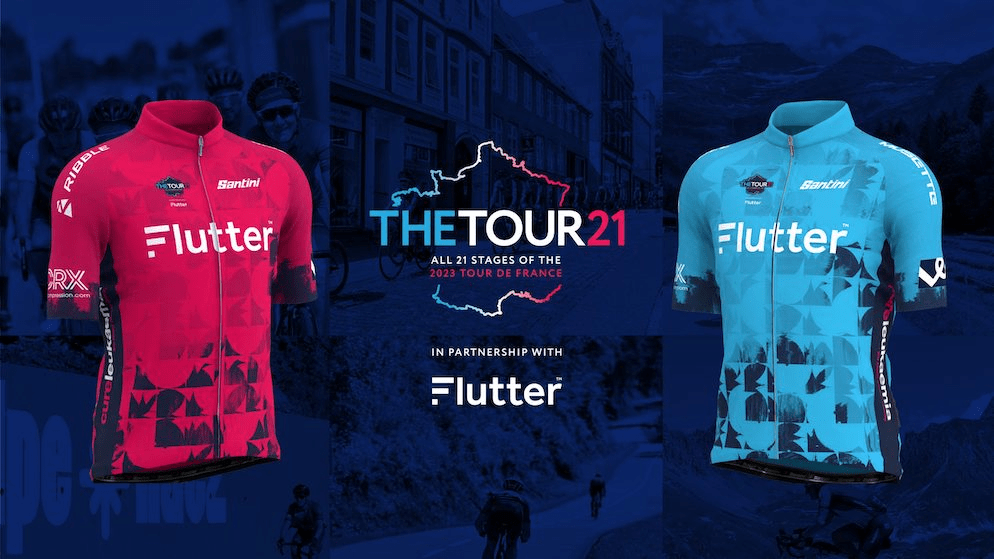 One of the leading sports betting and gambling providers in the world, Flutter Entertainment has partnered with Cure Leukaemia as the new main sponsor of the charity's flagship fundraising event, The Tour 21.
The Tour 21 is a 3000km race where a team of 25 amateur cyclists will compete with the aim to raise more than £1 million for Cure Leukaemia. This event takes place one week prior to the world's most prestigious cycling race, Tour de France, with the amateur cyclists riding the same 21 stages as the professionals.
The Tour 21 race will start on the 24th of June in Biliabo and will end in Paris on the 16th of July. All of the funds raised during the race will be invested into the Trials Acceleration Programme network (TAP), an organization that spans three countries and provides access to non-standard, life-saving treatments for more than 20 million people.
Raising the £1 million is imperative for facilitating revolutionary treatments for blood cancer, as well as for the funding of specialist research teams each year, especially if we consider the gravity of the situation, where every 27 seconds in the world someone is diagnosed with this disease.
We're delighted to be working with Cure Leukaemia and supporting The Tour 21. It is an exciting partnership that brings together our passion for sport with our commitment to Do More to support the communities in which we operate.

Cure Leukaemia is undertaking transformational trials to help treat blood cancer patients around the world and we could not be prouder to play a role in helping them to eradicate this devastating illness.

Kerry McNally – Flutter Group Head of Communities
Flutter Entertainment will take over as the new partner of Cure Leukaemia and as the main sponsor of The Tour 21 from Farr Vintners, a UK-based wine company that has served as the headline sponsor of the race for the past 6 years, or since 2017.
The new partnership will see Flutter Entertainment become an integral part of the identity of The Tour 21 race. This includes showcasing the Flutter logo throughout the entire event, as well as displaying the Flutter brand across the front of the jerseys of the riders in collaboration with the official kit supplier of Tour de France, Santini.
Flutter Entertainment is a global gambling conglomerate that operates some of the biggest sports betting and gambling brands in the world. The list includes some of the biggest industry heavyweights such as Sky Betting & Gaming, Fan Duel, FOX Bet, PokerStars, Betfair, Sisal, etc.
I am extremely proud that Flutter has agreed to partner with The Tour 21. Their mission and strategy perfectly align with Cure Leukaemia's ultimate ambition to eradicate blood cancer.

Flutter as the headline partner of the event takes The Tour 21 to a whole new level, working alongside our strategic partnerships with A.S.O, Santini, Ribble and NBC Sports to further raise the profile of the event and the charity to attract further sponsors and corporate engagement. It makes a significant difference to the event's fundraising total and the global impact we can make with clinical trials and treating blood cancer patients.

James McLaughlin – Chief Executive at Cure Leukaemia