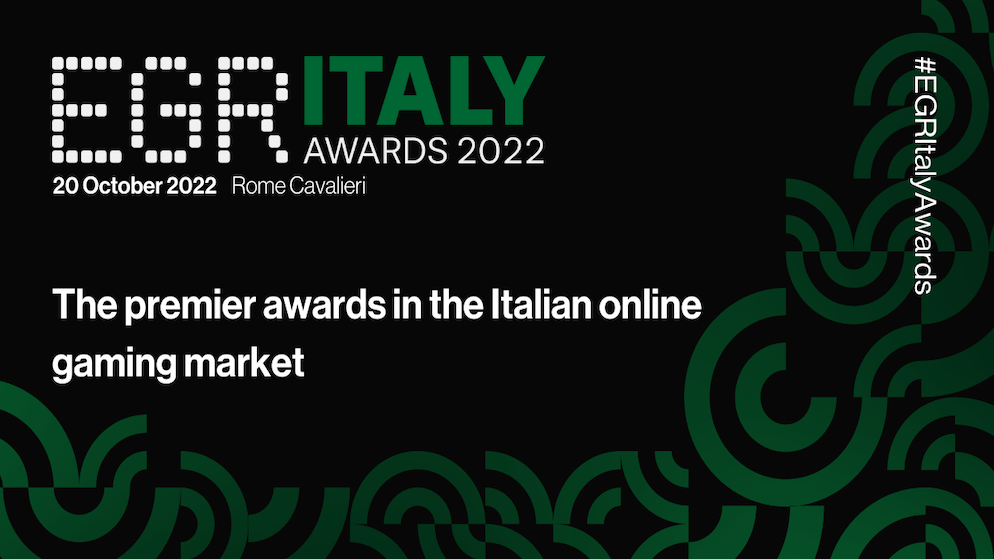 It is with great excitement that we invite you to be a part of one of the biggest and most important iGaming events on the face of the earth, the prestigious EGR Italy Awards 2022. Considering the reputation of EGR as one of the most prominent organizers of iGaming events, participating in the 2022 Awards in Italy is one of the biggest honours for everyone involved in our beloved iGaming industry regardless of whether you are a nominee or just a guest.
More specifically, the prestigious EGR awards are with the single purpose of celebrating every company that is involved in the incredible world of Italian iGaming. Meaning that these amazing awards are meant to distinguish only the best of the best, i.e. the operators that contributed the most in elevating the Italian iGaming market to the next level over the past 12 months. And with more than award 20 categories, you best believe that everyone that truly contributed will get a fair chance to receive their much-deserved accolades.
If we take into account that EGR has a reputation for always gathering nothing but the utmost stringent and professional judge panels in the industry, rest assured that the entire judging process will be 100% transparent and based on merit. This means that the winners are going to be chosen based on their commercial success in the past year, as well as the innovations that they brought to the ever-expanding Italian iGaming scene during that same period.
In addition to the opportunity to attend one of the leading iGaming events in the world, the EGR awards in Italy are the best place to meet and greet with the biggest names of the online gaming industry not just in Italy, but in the entire world. This includes everyone from iGaming affiliates to online gaming operators and various service providers across the entire eGaming vertical.
And the best part? You get to do it in the beautiful capital of Italy, the cultural center of the world, and one of the most captivating cities you can visit, Rome. And not only that, but EGR made sure to book one of the best venues in the city that is absolutely fitting for such a prestigious ceremony, the luxurious Rome Cavalieri hotel which is part of the renowned chain Waldorf Astoria.
So, if you are in a position to attend, you definitely need to reconsider attending the EGR awards in Italy. Especially if you haven't been to any of the amazing EGR events! Then this is the perfect chance to experience what it is like to be a part of one of the most prestigious and most important iGaming events of the year.
Date: Thursday, October 20, 2022
Place: Rome Cavalieri, Italy