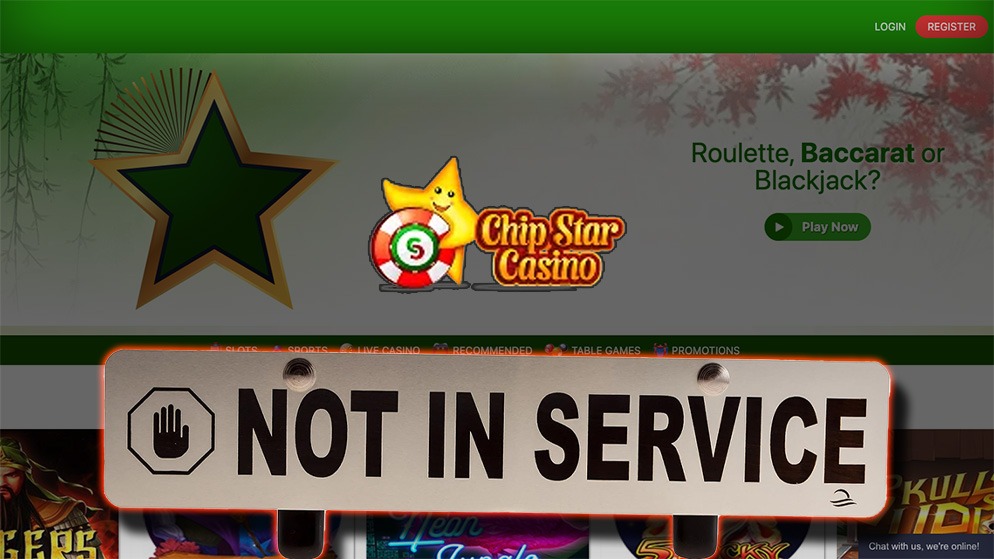 It is with great sadness that we inform you that as of the 1st of June, Chip Star casino will shut down and it will no longer be offering its services. Known for its simplistic approach and early 2000s online casino vibe, while Chip Star casino is indeed standing before the exit door, it certainly left a mark in the online casino industry as an operator that wasn't deterred to go against even the biggest names in the game.
Eventually, despite being one of the more modest online casino operators, Chip Star still managed to establish a small, yet very loyal group of players, i.e. fans. In fact, the casino even integrated crypto payments as one of the ways to match the offer of the leading houses. However, it seems like non of this was enough to prevent the worst-case scenario for Chip Star casino which was to shut down, something that unfortunately still ended up happening.
Now, to the important stuff. Being that our readers have accounts at various online casinos that are endorsed by Gamblers Connect, we would like to advise any of our users that have an account registered at Chip Star, and have funds in their casino balance, to start the process of withdrawing their funds.
Moreover, if any of our readers happen to encounter any sort of issue such as difficulties withdrawing your funds, no response from customer service, or not paying out the winnings, simply file an official complaint at our designated Gamblers Connect complaints department, and we will take care of the problem for you.
Considering the unpredictability of the igaming industry, especially when it comes to the department of the competitive online casino operators, Chip Star casino will go down in history as fighting with the competition until its very last hour. And for this, it will only serve as an inspiration for all future small-scale casinos that dream to make it big.