Let the adventure begin!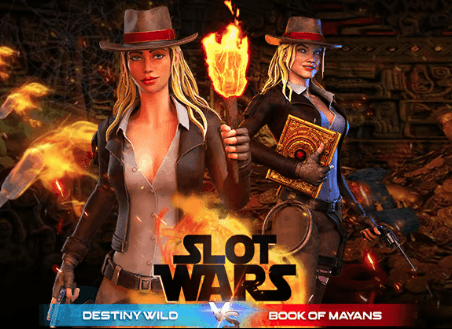 Big $ $ $ $ $ $ Casino
Where does your destiny lie – with the lost Inca gold or the golden Book of Mayans? You decide.
Ready for an adventure? Choose your Destiny – Destiny Wild and the Lost Inca Gold OR Destiny Wild and the Book of Mayans – and you could live on as one of the greatest explorers of our time!
The adventure begins here – get 205% up to $999 with any deposit (Code: 205SLOTWARS)
HOW IT WORKS
Slot Wars runs from Thursday at 00h01 EST, until Sunday at 23h59 EST.
The slot that generates the most cash wagers over the weekend wins the war!
Pick the slot you think will win. Cash WAGERS of $100 or more on that slot qualify you for the Exclusive Reward, which will be made available on Monday, 24 July.