Mastering the art of online gambling is imperative if you wish to have a successful iGaming career. Regardless of whether you are a novice in the industry, or a seasoned veteran, the chances of winning at an online casino drastically decrease if you do not have the proper information, i.e. guidance. Well, considering the importance of staying ahead of the current, especially when dealing with an unpredictable matter such as gambling, it is absolutely crucial to gather as much knowledge as possible before indulging in play. And speaking of gathering said information, there is hardly a better way to learn about the iGaming industry than the old-school way of studying – books. For this reason, our team decided to do a little research, and comprise a list of some of the best books and guides on the internet to help you master the art of online gambling.
Written by real iGaming professionals and true gambling connoisseurs, just one of these books can help you not only to understand the art of online gambling better, but also to find your own playing style, and consequently, tailor the right winning strategy.
Gambling 102: The Best Strategies For All Casino Games – Michael "The Wizzard of Oz" Shackleford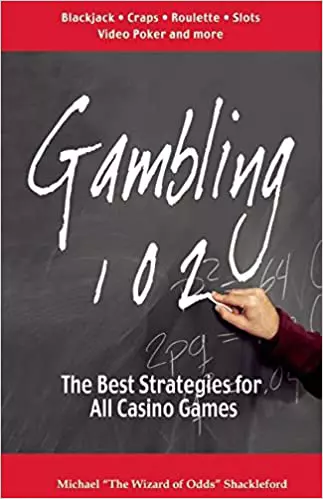 Just as the name suggests, this book was created with only one purpose in mind: to help you tailor the most suitable strategy regardless of what online casino game you are attempting to master. And while it is true that Gambling 102 is meant for a bit more experienced players, nevertheless, it can still be suitable for newbies as well. The reason for this is that before you reach the complex strategies that require you to fully understand the game, there are also basic strategies that can help literally anyone.
All in all, you will find that Gambling 102 can serve multiple purposes, being that in addition to the basic and advanced strategies, this book also comes with a long list of tips, tricks and hacks on how to emerge victorious against the casino in any occasion. This means that not only do you get a casino guide containing casino strategies for literally days and games on end, but you also get a unique insight inside the minds of some of gambling's biggest experts, something that we don't get to see or hear very often.
Easy Casino Gambling Ebook – Gayle Mitchell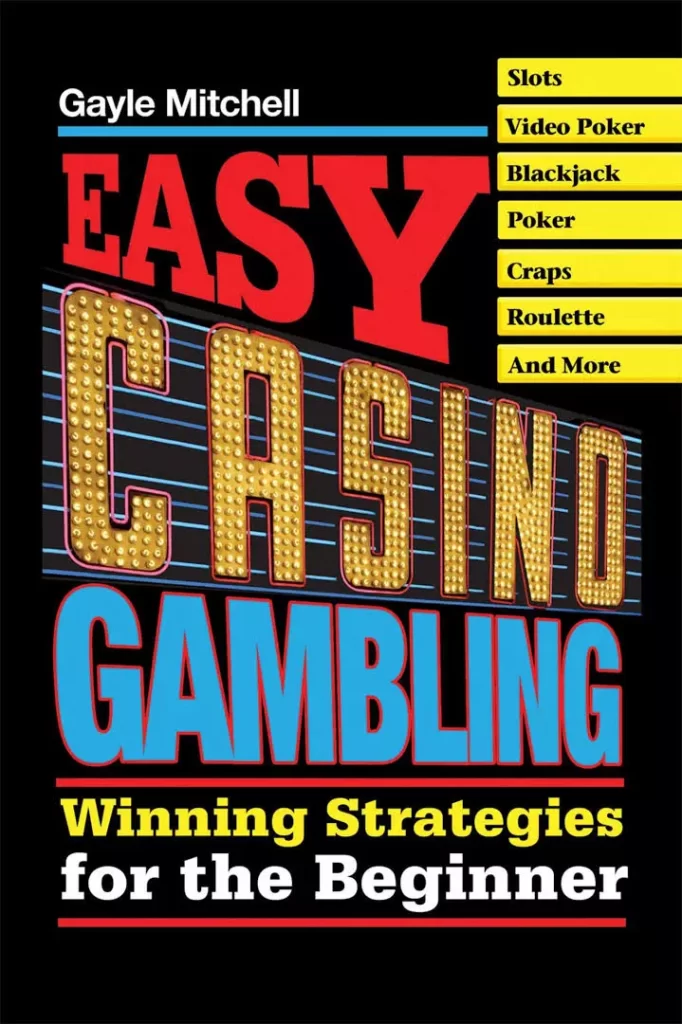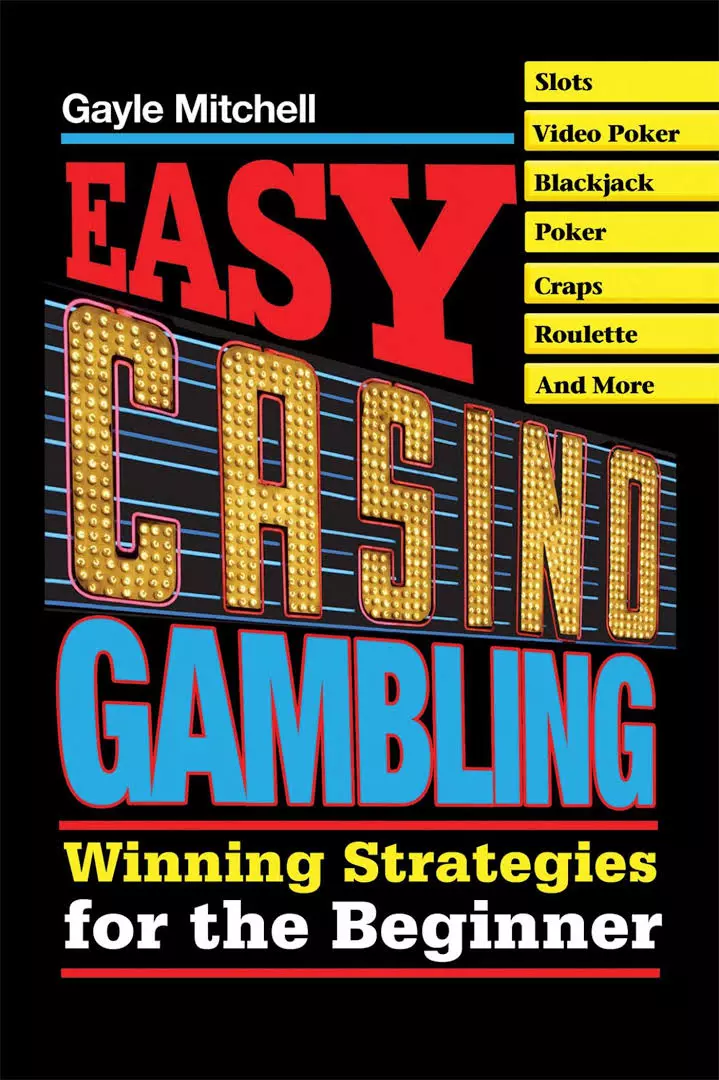 Now we all know that the iGaming industry is predominately dominated by males, but when we speak of the Easy Casino Gambling Ebook, we have to give credit to one of the most respected females in our industry, Gayle Mitchell. In fact, it is safe to say that Mrs. Mitchell is probably the most popular female name in the online gambling industry in the past decade or so, in addition to being one of the greatest minds to ever contribute to the improvement of the iGaming industry, period. Consequently, the desire to help people to better understand online gambling is what inspired Mitchell to comprise one of the most convenient gambling booklets ever created.
The Easy Casino Gambling Ebook is just what you would assume by looking at the cover: a simple, yet highly informative gambling ebook, specifically tailored to satisfy the needs of novice online gamblers. Not only that, but Mitchell made sure to gather as much information possible on all of the popular casino games including blackjack, bingo and video poker, as well as the lucrative and rewarding slots. Meaning that this Easy Casino Gambling Ebook can be the perfect tool for anyone that wishes to fully master the art of online gambling via a simple, yet quite comprehensive and diverse casino guide.
Routledge International Handbook of Internet Gambling – Robert T. Wood, Robert T. Wood, Jonathan Parke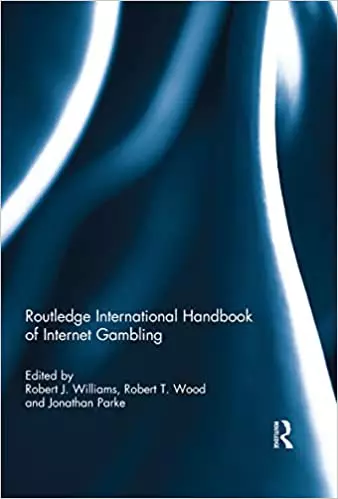 While technically the Routledge International Handbook of Internet Gambling does actually classify as one of the books to master online gambling, when it comes to this particular title, the concept is a bit more complex than simply explaining how certain games should be played. This is because this particular book tackles the socio-economic aspect of the iGaming industry, and eventually discloses all of the implications and consequences that come with it. Written by three college professors, this read is absolutely vital if you wish to peek behind the curtains of flashy online casinos and learn about how iGaming influences society first-hand.
Moreover, this educational book will also provide you with a unique insight into some of the murkier parts of the online gambling world, and this even includes details about the involvement of politics in iGaming, as well as details about the commercial aspect of handling this lucrative industry. All in all, while this book doesn't necessarily teach you about gaming strategies, it is still nevertheless one of the best reads about online gambling that you find, simply because it shows you the iGaming industry from an entirely different perspective, and this is something that not many operators are willing to openly talk about.
Bonus Bagging Online Casinos – Mike Rowe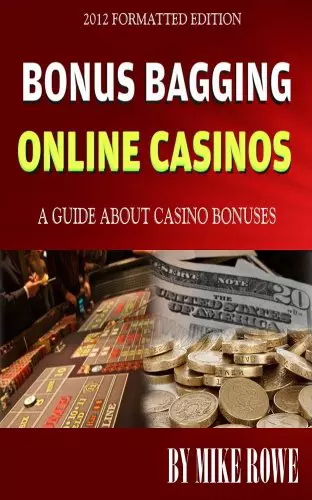 Without any sugar-coating, get ready for a book that was specifically written with a sole purpose in mind: to be the ultimate bonus guide for online casino players. Well, the Bonus Bagging Online Casinos is definitely right up that alley, and this is definitely no secret. The idea of this book is to cut you both time, and consequently money, and teach you everything you need to know about the bonuses at online casinos. And when we say everything, we literally mean every detail starting with tips on how to choose the casino, up to what motivates the casino to create a certain bonus.
It even covers a really interesting part of the iGaming industry, and that is the impact of online gambling from social media. Furthermore, the book also covers the rather intertwined relationship between these two, especially since there are many social platforms that outright ban all online gambling-related content, while on the other hand, there are also those who fully allow it. So if you wish to better understand why this is the case, in addition to learning all of the details about the lucrative casino bonuses, then this book is definitely for you.
Online Gaming in Context: The Social and Cultural Significance of Online Games – Garry Crawford, Victoria K. Gosling, Ben Light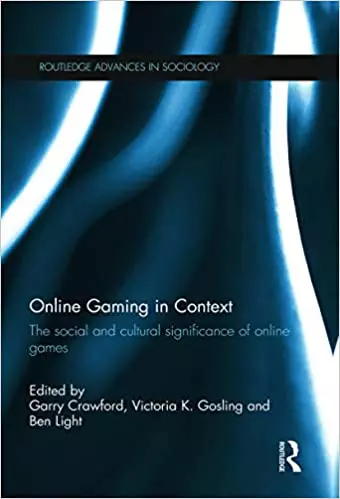 Unlike the Routledge International Handbook which basically exposes certain aspects of online gambling, Online Gaming in Context is a book that discusses the necessity of the iGaming industry in our modern society. And not only that, but the book also tackles some rather important topics such as how crucial online gambling actually is in today's modern society, and how both the global economy and our culture are greatly dependent on this industry. While at the surface this book might seem like it is blindly defending some weird principles, it actually provides an explanation as to why online gambling shouldn't be neglected on a global scale.
To sum it all up, Online Gaming in Context is a book that explains the significance of online gambling for our society, and more importantly, all of the benefits that come with the iGaming industry. This includes both the regulation aspect of the industry, being that licensed operators mean safe and transparent online casino gaming, as well as the economic aspect that includes job openings, i.e. the support of the economy. By reading this book you might not master online casino gambling per se, but you will get an exclusive insight as to why the iGaming industry is a crucial and inseparable part of our everyday life, something that many books fail to do so.
Exploring Internet Gambling: Policy, Prevention and Treatment – Sally Gainsbury, Alex Blaszczynskis
Unlike the previous books that mostly cover the socio-economic part of online gambling and casino strategies, this book was created with a completely different purpose, and that is to help players with a gambling addiction, particularly for online casinos. And not only that, but because this was created to assist other players, the writers made sure that you get a detailed report of basically the entire iGaming industry. This includes data regarding the concept and essence of online casinos, as well as information on what motivates the casino to find new ways to attract players.
Yet, without a doubt, the number one goal of this book is to help people better understand their gambling addiction, and hopefully, help them fight it off. Books that teach you how to master online gambling don't always necessarily mean learning tricks or strategies. In most instances, online casino gambling is all about mastering yourself and your emotions, and without practice, self-control and belief, this can be rather tricky to achieve. Luckily, we have books like Exploring Internet Gambling to help us better understand first the industry, and only then ourselves.