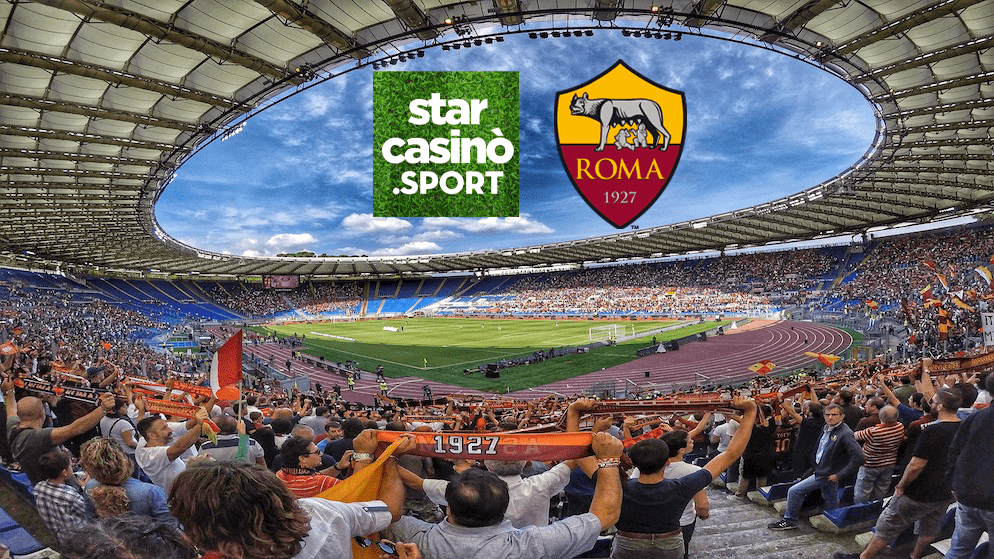 The Italian football club giant AS Roma has signed a new partnership deal and is now the "premium partner" of StarCasinò, one of the biggest online gambling operators in Italy. More specifically, AS Roma will become the exclusive partner of StarCasinò and as a result, the Italian gambling provider will feature unique content that will include the "giallorossi", the yellow and reds as they are known.
Owned by the Swedish behemoth of online gambling, Betsson, StarCasinò, AS Roma will get exclusive 24/7 exposure to the sports infotainment department of StarCasinò Sport, which is a small part of the entire iGaming experience that the Italian gambling operator has in its arsenal. 
In order to commemorate the partnership between StarCasinò and AS Roma, the Italian football club posted an official video on its YouTube channel dubbed "Esperienze Romane", which when translated to English means Roman Experiences.
In particular, the video shows a young couple riding on a vintage "Vespa" scooter around the city of Rome, with panoramic scenes that feature the beautiful capital of Italy, only for the camera to then suddenly pan to the "Stadio Olimpico", the home grounds of AS Roma, where thousands of fans are standing and waving the colours of the football club in the midst of red and yellow smoke.
Moreover, AS Roma and StarCasinò will also surprise the fans with a unique competition that is called "The New Way of Experiencing Rome", where all supporters will get a unique opportunity to win some rather amazing and exclusive prizes.
Speaking on the new partnership deal, Stefano Tino, managing director of StarCasinò Sports, states that it is a true privilege to have the opportunity to join forces with a brand such as AS Roma, especially when it comes to the magnitude of the football club not just in Rome, but in Italy as well.
We are particularly happy with this partnership. StarCasinò Sport's Managing Director. We wanted to work with AS Roma both for its significance as a club and for the unique bond between the city and the team, identifying the fans as the true heart of football, just like StarCasinò Sport does. We are confident that we will achieve great things together.

Stefano Tino – Managing Director of StarCasinò Sports