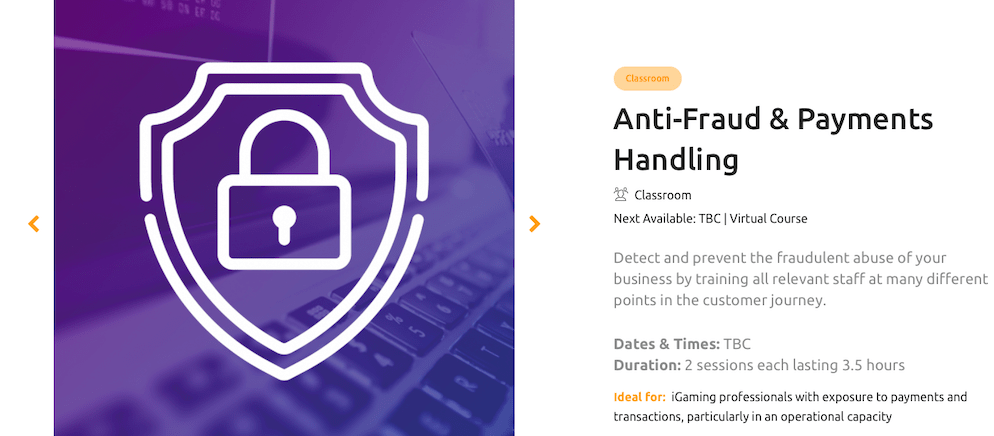 It is with great excitement that we announce the 2022 virtual Anti-Fraud And Payments Conference that is going to take place between the 3rd and 5th of October. Being that the iGaming sector is under a constant threat of fraudulent activity and various scams and attacks, it is absolutely imperative to attend this rather important and highly educational virtual iGaming event.
As a matter of fact, preventing fraud and monitoring payments is absolutely crucial for all online businesses, and the iGaming department is definitely no exception to this fact. For this reason, the 2022 virtual Anti-Fraud And Payments conference is much more than just a virtual event to show you how to prevent fraud and monitor payments.
More specifically, this virtual event is also classified as virtual training with special attention to the interactive aspect of the teaching, being that it was purposefully designed by iGaming experts, for iGaming employees and members of the industry alike.
This means that you should expect nothing short of a highly interactive experience that is going to feature potential fraudulent scenarios where you will be required to interact with other members to first identify, and afterward prevent the fraud. Moreover, all participants/students will get an exclusive opportunity to learn what fraud actually is, how to make a profile of cybercriminals as well as their motives, and how to identify any suspicious activity and potential red flags. And most importantly, how to prevent any of the aforementioned.
In addition, you will also learn how to manage RFI's, a course on introduction to chargebacks, detection, and prevention of potential Bonus abuse, as well as identifying specific fraudulent activity for Poker, Casino, and Sportsbook verticals.
Considering that this event/course is created by iGaming experts and professionals, you should expect nothing short of absolutely realistic case studies and exercises that will surely challenge the knowledge of payments and frauds of even the most experienced members of the iGaming community. Consequently, is that you get an exclusive chance to learn potentially life-saving knowledge from the best of the best.