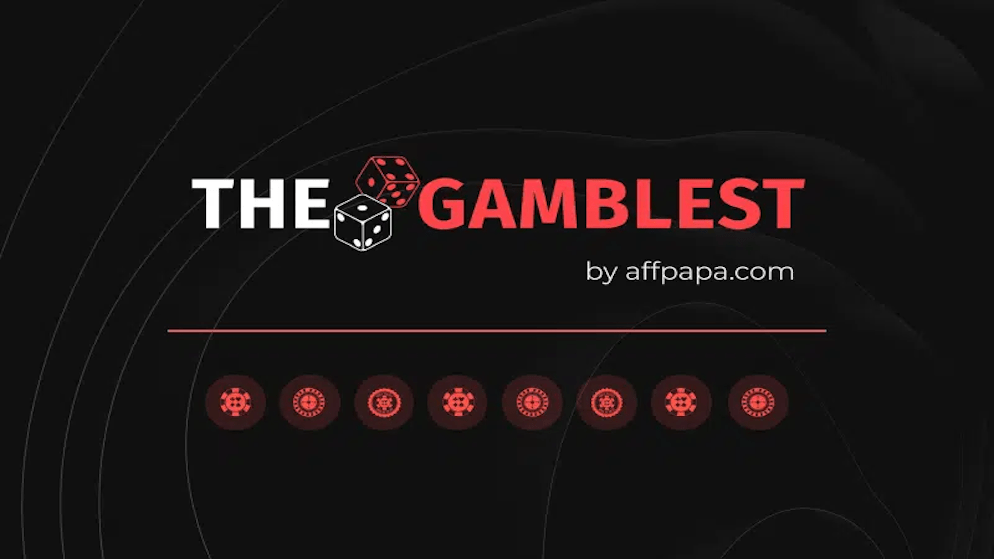 It is with great excitement that we announce the launch of the brand new iGaming project of AffPapa, TheGamblest. Being that AffPapa enjoys a reputation as one of the biggest, if not the biggest iGaming affiliate operator on the globe, be ready to experience one of the most advanced iGaming B2B directories and news platforms ever created.
More specifically, with the creation of TheGamblest, AffPapa introduced the ultimate iGaming directory for both affiliates and operators alike, something that was definitely much needed in this ever-growing iGaming market. Even more important, this new platform was created with the main purpose of making it easy for iGaming operators to search, and eventually find B2B providers without being reliant on the AffPapa website, as it was prior to the launch of the new directory.
Furthermore, TheGamblest comes with a rather extensive list of both software and platform providers, with the goal of providing the operators with a unique opportunity to discover the best iGaming products, services, and solutions, depending on their particular gambling vocation. However, the story doesn't end there, being that the new B2B platform will be much more than just a regular search directory.
In addition to being the mediator and the link between B2B firms and operators, TheGamblest will also act as a transparent and unbiased iGaming news platform as well. From here, you should definitely expect a full-blown iGaming news outlet that will create unique content covering every department of the vast online gambling industry, including news, articles, blogs, etc.
Speaking on the new venture, Yeva Avagyan, Head of Commercials at AffPapa, believes that TheGamblest has everything to become the go-to directory for most B2B-related operations. Moreover, Avagyan believes that TheGamblest will have everything that it takes to become a permanent solution for B2B operators that are looking to expand their connections, especially considering the importance of the said operators in shaping the iGaming industry.
AffPapa has received significant industry prominence in recent months, so it was only natural for us to branch out and build a platform for B2B providers as well, who play a crucial role in shaping our industry. I am more than confident that TheGamblest will become the definitive source for all the most recent B2B-related insights.

Yeva Avgyan – Head of Commercials at AffPapa