Trustly Review 2021
Trustly Overview
This is another one in the list of modern digital payment methods, and as such it has quite a few benefits. Trustly was founded in 2008 in Stockholm, under the name InstaBank. Today the company base is in Malta, but they have offices in several European countries as well, in addition to the total availability in 29 countries. The sole purpose of Trustly is to act as the middleman between the customer and the merchant/vendor/casino and cut out the painstaking registration and verification procedures. This way you also get another level of protection, since there is no ewallet in the middle. Moreover, Trustly is under supervision by the Swedish Supervisory Authority, which only adds another plus.
The reason why this method is so popular is definitely due to the fact that the transactions are lightning-fast if we compare them with regular bank transfers. Payments with this method are done in a matter of hours, while we all know that bank transfers can take up to a whole week in extreme cases.

Trustly in the Online Gambling World
Being a modern and advanced payment method, Trustly goes excellent with online casinos. Rarely you will find a player that will badmouth this method. Being one of Europe's most elite digital payment options, it is available at around 300 online casinos. Such popularity is due to the fact that Trustly makes deposits, and withdrawals for that matter, very convenient and easy. You just select it as the main payment method, and afterwards, you will see a list of banks that you can choose to conduct your business. Trustly does everything for you. Processing your transfers while preserving the utmost safe and secure betting environment.
So it shouldn't come as a surprise why this banking entity is one of Europe's top choices. 888 Casino, Spin Casino, Jackpot City Casino, CasioBet, 1xBet, 22bet and much more, all have this banking option at their disposal. Making for a really huge number of casinos that you can choose from.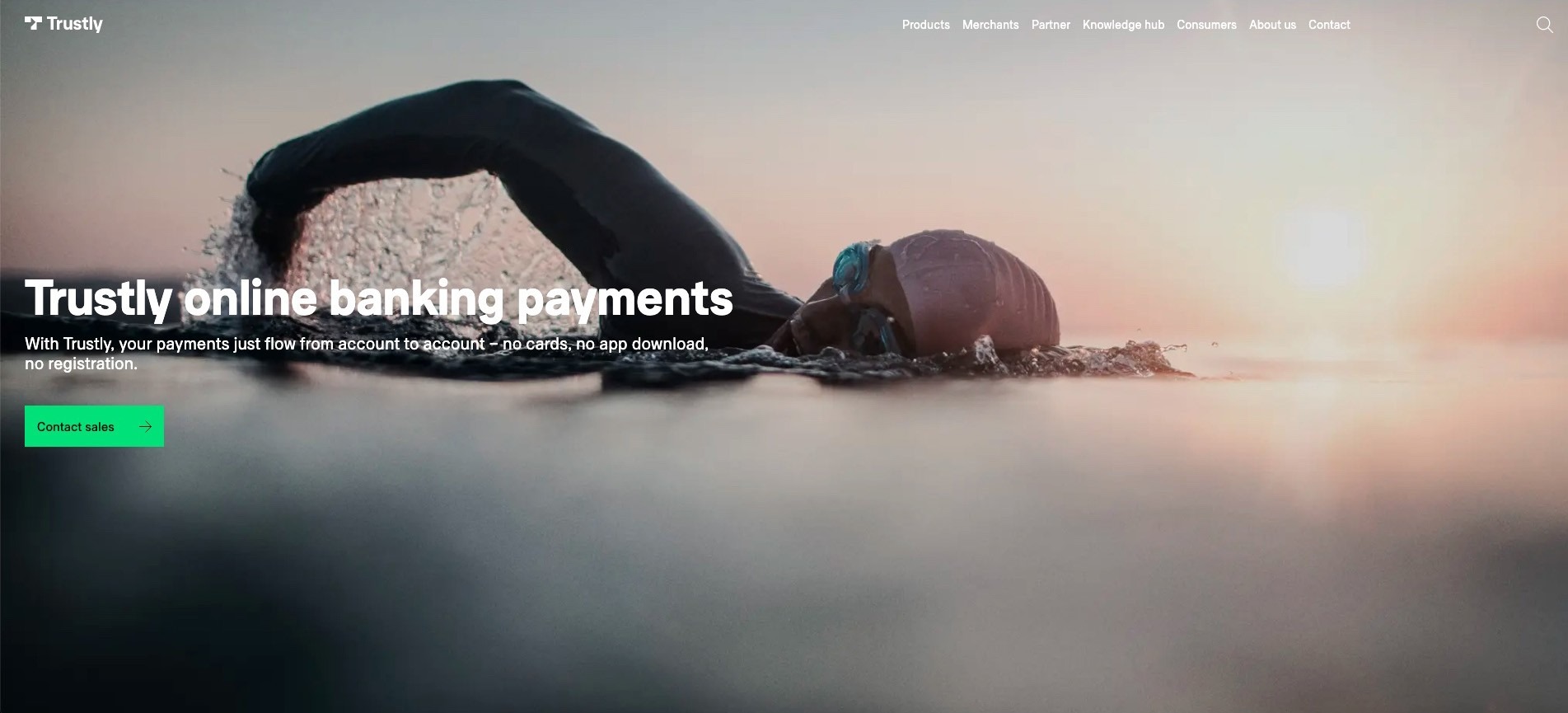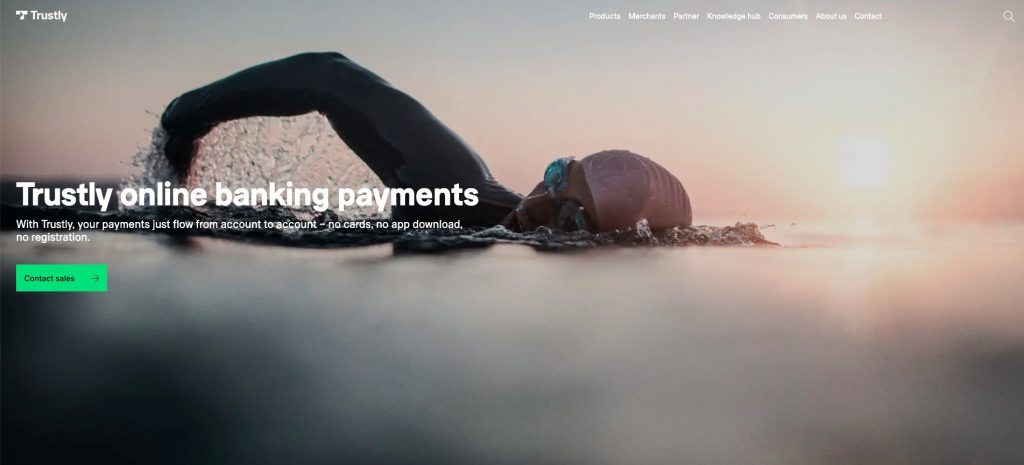 Visit Online Casinos that accept Trustly
How to Deposit
The whole point of Trustly is to minimize the effort when making a deposit and serve as the medium. Meaning you pay Trustly, and then they pay on your behalf. We will break it down. The first thing to do is to register an account. After that just follow the steps below:
Sign up and log in with your online bank account
Go to Cashier and select Trustly
Choose a bank and log in
Enter the desired amount
Confirm via 2-step verification program
Have Fun
Additionally, have in mind that this method has a standard fee of 1.5%(min. 0.8 EUR). However, if your company is of large volume, then you are eligible for negotiations with Trustly.
How to Cash Out
Cashing out with this one is piece of cake. The first thing you need to do after you are done playing is to visit the Cashier. Make sure your personal ID is correct and ready, in case the casino asks for verification. After that, enter the amount you wish to withdraw from the casino. Furthermore, you will be redirected to Trustly's website, where you can select your bank. As soon as you do that, just enter the details and click on the Confirm button. And that is it. All that is left next is for you to wait for your funds to reach your account.
This is usually a fast process, however, it may take between 1-3 days in certain cases, which is mainly due to bank verification procedures. As with different online payment methods, Trustly does not work with fees. However, we always advise reading the terms and conditions before deciding to embark on any similar endeavour.
Trustly FAQs