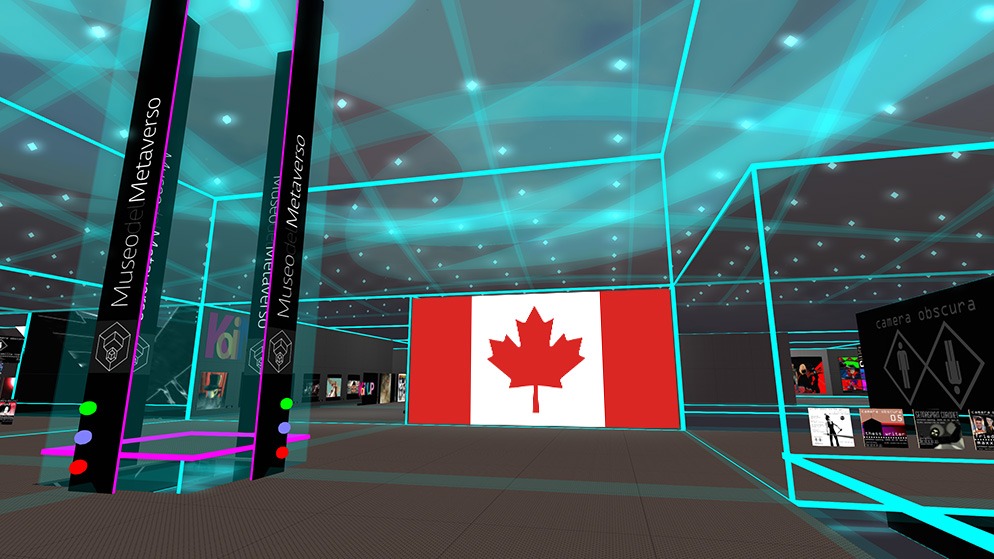 It would seem that there could be an exciting development to happen in the very near future for Canadians who enjoy gambling activities, especially when they can combine it with some of the newest and latest technological innovations(Metaverse) to have ever been created.
With the Metaverse continuing to expand and enter the mainstream digital space, it has recently been reported that the potential to visit casinos in virtual reality could very well be something that citizens could enjoy soon.
Gambling leaders have recently been informed that there are plans to purchase land within the Metaverse, which will then allow for the creation of a digital casino. This would then mean punters in Canada could then use a VR headset in order to enjoy an experience unlike any other that is currently available.
For those unaware, the Metaverse is a virtual universe that will allow players to be able to communicate with others from all around the world in the same digital space. Activities that are possible for people to participate in can range from going on virtual trips, as well as enjoying a number of others. It has also been suggested that the gambling industry as a whole could also enjoy a number of benefits.
A new way of gambling
The emergence of the Metaverse could potentially allow for an entirely new way of gambling to take place across the world, and in Canada. Players would be able to make digital trips to establishments that could be a lot safer and more secure, whilst they would also be able to enjoy a level of convenience and accessibility that physical establishments are unable to provide.
Industry leaders also believe that the change of 2D internet into 3D will bring a change and have a positive impact on gambling, as many suggest it can only be a benefit. They mention that players will be able to interact as if they were actually there via the use of VR headsets, whilst also being able to create avatars to personalize their digital characters, as well as purchase items whilst those who use the best crypto casino in Canada will also be able to use virtual currency within the Metaverse, too.
For many, an extremely life-like experience is thought to be possible with the introduction of the Metaverse, with gamblers able to enjoy the same social aspects that they would be able to experience at a casino. However, they will also be able to attend whenever they want to and from their homes!
Unfortunately, it would seem as though any excitement might have to be put on hold for the time being, as Facebook and Metaverse creator, Mark Zuckerberg, has revealed that he believes the technology is still a rather long way from being made available. Some have suggested that it could be anywhere between 5 and 15 years before the development of the Metaverse actually gets underway, whilst he has stated that there is constant research that aims to provide technological advancements between 2026 and 2036.
Canadians can still enjoy a number of betting improvements
Despite the perhaps disappointment that may be felt regarding the timescale in which the Metaverse may be made available, gamblers in Canada still have plenty to look forward to at the moment. Indeed, new legislation and regulations were introduced recently showing that the country is embracing the industry.
Last summer saw Canada legalize wagering on individual sporting events for the first time, which then saw a number of provincial lotteries decide to launch their own products to take advantage of the new regulations.
Furthermore, Ontario has also decided to launch an open online gaming market for private operators that are expected to become live in the very near future. iGaming Ontario, which is a subsidiary of the Alcohol and Gaming Corporation of Ontario, has already announced an agreement has been formed with private operators to start the expansion on April 4, 2022, which will then allow for bets to be taken online.